Lockdowns do not work – why are we having another?
After a year of unprecedented restrictions, Britain's Covid epidemic is worse than ever.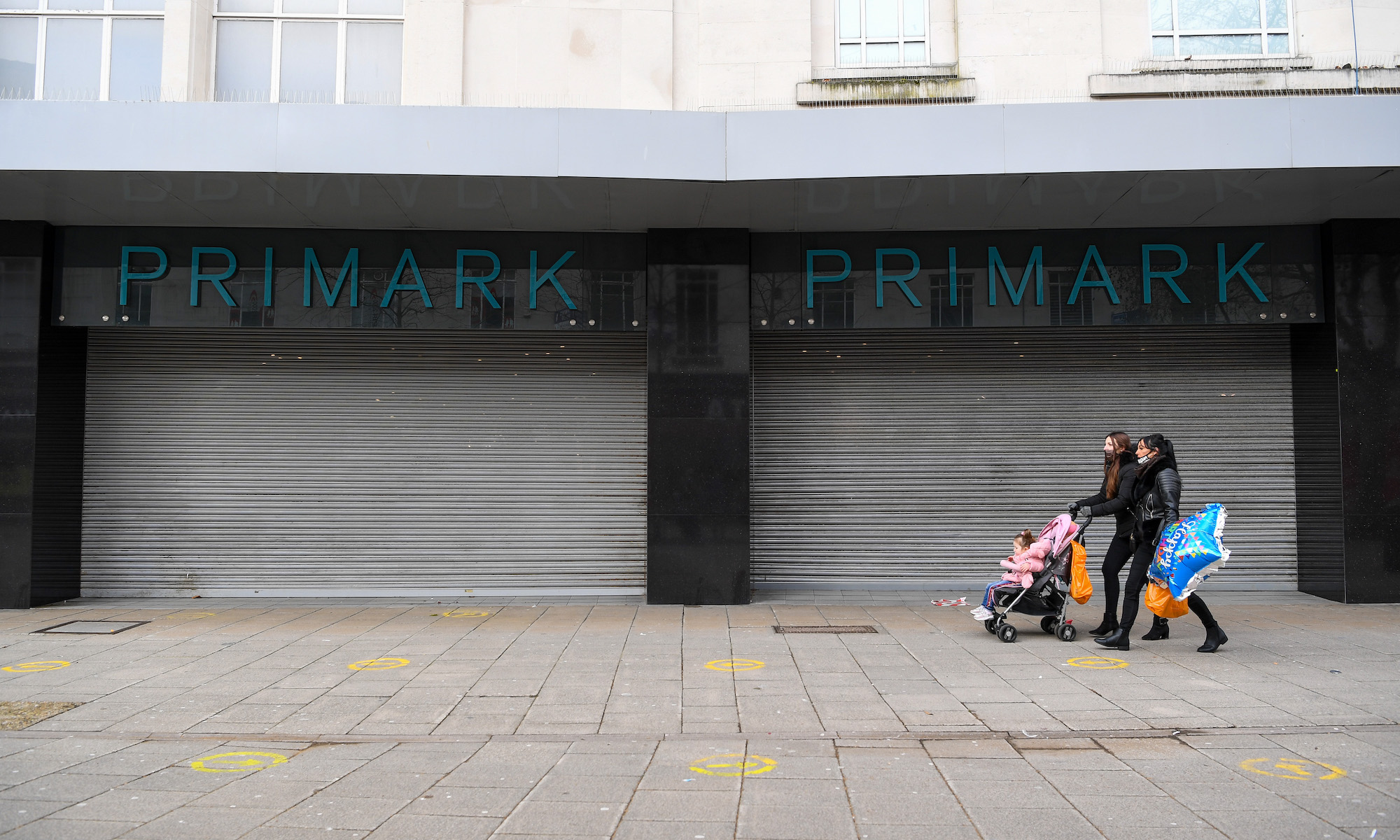 Boris Johnson has announced that the lockdown will continue in England. I say continue because until last night's announcement, everyone in England – apart from the 2,000 lucky souls on the Isles of Scilly – was already under either Tier 3 or Tier 4 restrictions. All schools had also been closed over the Christmas break. And yet despite this, Covid cases have still been climbing.
The pressure on the government to do something and announce a 'full national lockdown' translates, in reality, into a demand to carry on doing pretty much the same thing as yesterday, but to expect different results.
London's cases began climbing in November, ie during the last national lockdown. They climbed while London was in Tier 2. They climbed when it was in Tier 3. And they climbed when Tier 4 was invented, replicating the same conditions as the November lockdown. They climbed when the schools were closed for the holidays. Yet the lockdown advocates expect a rebranding of Tier 4 and its extension to less affected parts of the country, alongside a continuation of school closures, to have some magically, radically different effect. 'Full lockdown now!', they cry, in the middle of the lockdown.
In the face of the failure of the restrictions, the advocates of lockdown are looking for scapegoats. The Mail on Sunday's Dan Hodges says that 'no group of activists has ever been as spectacularly, irredeemably, dangerously wrong as the winter 2020-2021 lockdown sceptics'. Dominic Lawson uses his Times column to compare lockdown sceptics to mass murderer Harold Shipman. Owen Jones, who has spent the year calling for the establishment of a 'Tory police state', is now demanding that cancer specialists be banned from television, for the crime of reminding people that illnesses other than Covid kill people, too.
The sound and fury of the lockdowners cannot disguise the fact that it is under the policies they advocate that hospitals are filling up and deaths are rising. There have been more than nine months of restrictions in some form. And yet Britain still seems to be in a worse state than before they came into force.
One thing that lockdown sceptics have consistently called for is better protection for the elderly and others most at risk. Lockdown advocates consistently brush this aside and say it cannot be done. Only lockdown will do. Yet it has taken until last night for the government to change its advice to people in the shielding group. That means that vulnerable people who work in Tesco or on building sites or as security guards have been expected to go to work for the past few weeks, exposing themselves to the virus, as the rest of society was hunkered down in Tiers 3 and 4.
Blanket lockdown rules do not account for the vast differences in risks many of us face. On the contrary, as epidemiologist Martin Kulldorff has argued, they exacerbate the Covid risk to the most vulnerable.
The elderly and vulnerable can be kept safe – but only if there is the will to do it. The German town of Tübingen has implemented radical measures to keep the rates of infection among the elderly low. Just 10 per cent of those infected in Tübingen during Germany's much deadlier second wave were over 65, compared with 23 per cent nationwide. And while half of all Covid deaths in Germany have taken place in care homes, there have been only two care-home deaths from Covid in Tübingen since the spring. There was not even a single outbreak in care homes between May and December. Some of the policies include regular testing of care-home staff and residents, free taxis for the elderly, exclusive shopping hours for the elderly, free masks for everyone over 65 and free rapid tests in the town centre. Sadly, while policies like this might save lives, they do not satisfy the lockdown lobby's lust for coercion.
Other lockdown advocates are blaming the public for their failure. The 'Covidiots' narrative from the spring has made a triumphant comeback. Professor Hugh Montgomery of UCL said a non-compliant public was to blame for rising Covid cases and that lockdown rulebreakers had 'blood on their hands'. But if non-compliance is so widespread, in normal circumstances, that would lead people to question the policy. When large numbers of people do not (or, in many instances, cannot) comply with a policy, the conclusion sensible people draw is that the policy is unworkable and that an alternative is needed. But lockdown cannot be allowed to fail – it must be that the people have failed lockdown.
But look around and it's clear lockdown is failing. Lockdown is currently failing in California, which has some of the toughest restrictions in the United States but has become its worst Covid epicentre, 'setting new records for cases, hospitalisations and deaths almost every day'. Politico reports that 'locked-down California' has '[run] out of reasons for a surprising surge'.
Lockdown is currently failing in Germany – once held up as a European model of Covid management. The tighter restrictions, which began before Christmas, have 'had little effect', according to Deutsche Welle. Deaths have crossed the grim threshold of 1,000 per day. These failures follow multiple examples of failure across the world last year.
By the time this 'national lockdown' ends in mid-February, Britons will have lived under Covid restrictions for almost a year. When we emerge from the rubble, perhaps those who advocated these restrictions should take some responsibility instead of scapegoating those who questioned them and demanded an alternative.
Fraser Myers is assistant editor at spiked and host of the spiked podcast. Follow him on Twitter: @FraserMyers.
To enquire about republishing spiked's content, a right to reply or to request a correction, please contact the managing editor, Viv Regan.