Big Tech's censorship of talkRADIO is an outrage
In deleting the mainstream British broadcaster, YouTube has crossed a line.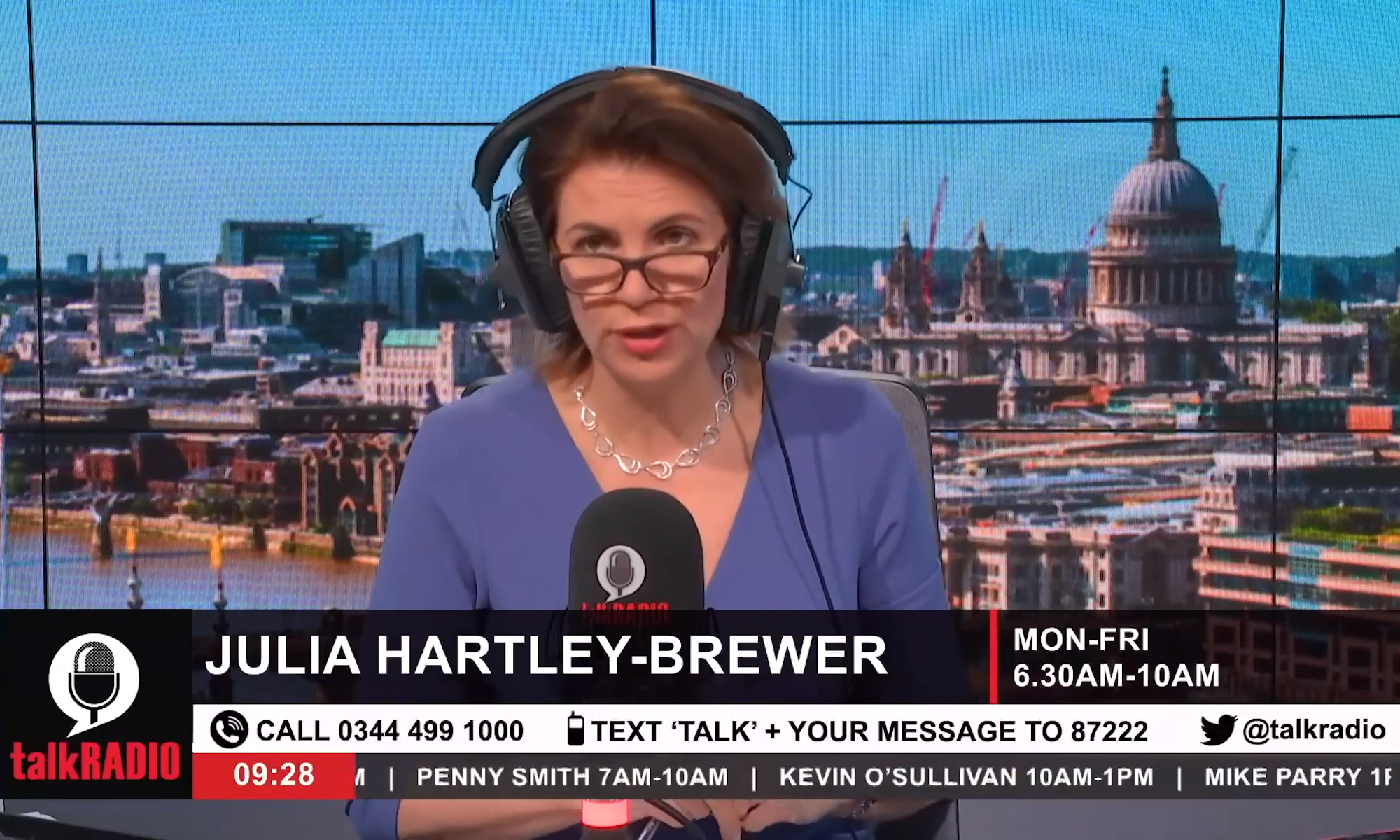 The deletion of talkRADIO's YouTube channel this morning – reportedly due to its platforming of lockdown-sceptical views – is among the most chilling cases of Big Tech censorship we've seen yet.
talkRADIO is a mainstream British political radio station, interviewing cabinet ministers on a daily basis, with a sizable social-media presence. Prior to its deletion, its YouTube account had tens of millions of views and more than a quarter of a million subscribers, where its radio shows were livestreamed every day.
But no more. At a stroke, Silicon Valley oligarchs have decided to punish talkRADIO for its editorial decisions, depriving it of one of the primary ways it reaches its audience and presumably a big source of its revenue. That talkRADIO and its output has been memory-holed by YouTube, when it is already stringently regulated by Britain's own broadcast regulator, Ofcom, makes this even more alarming.
The precise reasons for this stark act of censorship remain unclear, as is so often the case. YouTube has only said the account was 'terminated' for violating 'community guidelines'. A statement released by talkRADIO says it 'await[s] a detailed response' from YouTube and its parent company, Google, about the 'nature of the breach'.
But early reports point to YouTube's 'Covid-19 Medical Misinformation Policy', which bans 'medical misinformation that contradicts local health authorities' or the World Health Organisation's (WHO) medical information about Covid-19'.
Such a rule is alarmingly broad on the face of it – not least because, by almost anyone's estimation, health authorities have got a lot wrong over the course of this pandemic. And in its implementation YouTube has censored dissenting journalists and medical experts, who simply question the efficacy of lockdown, as well as outright conspiratorial cranks.
That a British broadcaster – which has not to date been reprimanded by Ofcom for its content on Covid and lockdown – now seems to have been caught in the net reminds us that we are in a new phase of Big Tech censorship.
Just as with the Hunter Biden case in the run-up to the US election – in which a New York Post exposé was suppressed by Twitter and Facebook, over claims it was 'misinformation' – it seems social media is, in effect, extending its censorious writ over older forms of media, which are increasingly reliant on the internet to disseminate their work and make money.
Yes, Google and Facebook are private companies. But they also monopolise large parts of what now constitutes the public square. Anyone who is genuinely comfortable with these tech behemoths setting the terms for acceptable debate, deciding even what is true, simply hasn't been caught in its crosshairs yet.
But they will. Censorship once it has been justified can only spread. What began a few years back among Silicon Valley firms as a clampdown on hate speech and genuine misinformation on their platforms has morphed into routine censorship of dissent. Now even of mainstream broadcasters.
Those who defend such censorship today give up their right to complain about it tomorrow.
Tom Slater is deputy editor at spiked. Follow him on Twitter: @Tom_Slater_
To enquire about republishing spiked's content, a right to reply or to request a correction, please contact the managing editor, Viv Regan.