The return of gay-conversion therapy?
Trans activists are in danger of redefining same-sex attraction as a problem to be cured.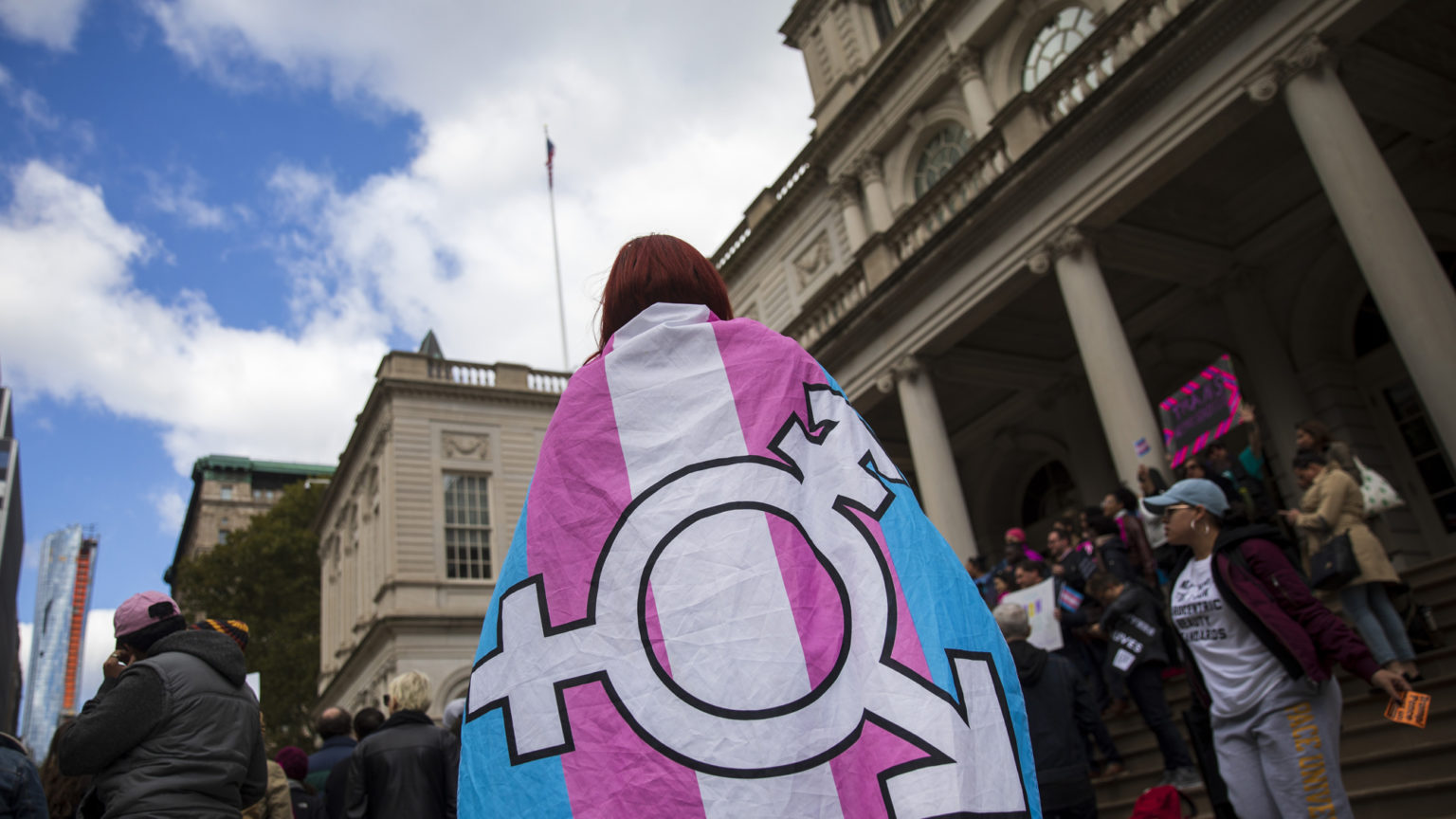 In the very first volume of the British Journal of Social Work, published in 1971, a psychiatric social worker, working on a behaviour-therapy team treating 'patients with phobic and sexual disorders', details several case studies, all involving men. One case, described as one of the team's 'most successful', involved a young man 'who, while predominantly homosexual in arousal and behaviour, possessed some heterosexual interest'. The reason his case was considered such a success was that one year out of treatment he was married and no longer had homosexual urges.
Such views of homosexuality, and accompanying attempts to 'treat' it, were not uncommon at that time. Indeed, they were endorsed by many leading psychologists, such as Hans Eysenck. This was, after all, a time when same-sex attraction was classified as a mental disorder by the American Psychiatric Association.
But no more, of course. To endorse such a view of homosexuality in social work today would make one's position untenable. Homosexuality is now widely accepted. It is those who fail to view it positively who are likely to face censure and possible expulsion from the social-work profession. For example, see the case of Felix Ngole, a devout Christian who was thrown off his social-work degree after posting negative views on homosexuality on social media. (He took his case to the High Court where he initially lost but subsequently won on appeal.)
Given the progress made over the past few years, then, we could be forgiven for assuming that attempts to reorient people away from same-sex attraction are confined to the past. However, some feminists, gay-rights activists and other concerned professionals have argued that such attitudes and practices still exist. They point out that young people, who may be struggling to come to terms with their attraction to others of the same sex, are being encouraged to consider that they may be transgender. In other words, their homosexual orientation is being redefined as heterosexual transgender desire.
From this perspective, the prescription of drugs and other procedures to 'treat' such individuals looks suspiciously like the gay-conversion therapy practiced and celebrated 50 years ago, in which homosexuality was a mental disorder to be treated. However, whereas in the past progressives railed against such practices, today they are more likely to endorse them – especially among young people.
These developments have led many lesbians to feel that their identity as women sexually attracted to other women is at risk of erasure. And they worry that adolescents are being encouraged to think of same-sex attraction as something to be 'fixed' through the prism of transgender.
But if sociocultural factors, from family pressure to the stigma around homosexuality, were behind referrals to behaviour therapy in the past, perhaps we need to consider the sociocultural factors driving the rise in gender-dysphoria diagnoses among children and adolescents today. For there is no doubt they are rising – the number of referrals to the Gender Identity Disorder Service (GIDS), at the Tavistock and Portman NHS Trust, rose from approximately 200 in 2011/12 to over 2,000 in 2016/17, two-thirds of them girls.
This raises many concerns around sexual identity, implicit homophobia, child protection and mental health. It was for these reasons that some, worried about the prevalence of trans ideas in the health- and social-care sector, welcomed the recent High Court decision, which declared that children under 16 with gender dysphoria are unlikely to be able to give informed consent to undergo treatment with puberty-blocking drugs. In its ruling, the court stated that 'it is highly unlikely that a child aged 13 or under would be competent to give consent to the administration of puberty blockers', and that it 'is doubtful that a child aged 14 or 15 could understand and weigh the long-term risks and consequences of the administration of puberty blockers'.
The decision was not unexpected. A review in the British Medical Journal found that the evidence base for 'gender-affirming cross-sex hormone' treatment and puberty blockers 'does not support informed decision-making and safe practice in children'. Hence such treatments have been referred to as 'a momentous step in the dark', with puberty blockers 'being used in the context of profound scientific ignorance'.
Given these concerns, it is surely essential that we have a nuanced and serious debate in order to navigate an extremely complex, emotionally charged issue that can have far-reaching and irreversible life-changing consequences. Unfortunately, this is something that is becoming increasingly difficult to do. While accusations of misogyny and homophobia are thrown at trans activists, any deviation from the 'trans women are women', 'trans men are men', 'non-binary people are non-binary' mantra is likely to lead to you being labelled transphobic, and accused of ignoring the mental distress in which some find themselves.
Many, especially on the trans-activist side, are indulging in this unhelpful mudslinging. And, in doing so, they are presenting a complex issue in black and white terms, dividing people into goodies and baddies – which is rather ironic given trans activists' usual hostility to binary distinctions.
Those involved in the field of mental health or child protection cannot afford to indulge in such juvenile posturing. They need to be aware of the mental distress an individual is experiencing, to listen to (without necessarily endorsing) a young person's view, and to act appropriately. However, this necessitates an awareness of the wider social and cultural climate in which individual distress is experienced and articulated. And it also needs an engagement with a political sphere in which too many are ready to clamp down on dissenting views with accusations of transphobia.
Social work can no longer ignore the social, cultural and political climate in which young people are developing and experiencing their sexuality. To do so, to merely accept, for example, that those struggling with their sexuality are transgender, would be to the detriment of children and adolescents.
We look back with horrified incredulity at the treatment of homosexuals 50 years ago. We need to ensure future generations do not look at us in a similar fashion.
Ken McLaughlin is a senior lecturer in social work at Manchester Metropolitan University. He writes here in a personal capacity and his views are not necessarily those of his employers. His latest book, STIGMA – and its discontents, is due for publication in 2021.
Picture by: Getty Images.
To enquire about republishing spiked's content, a right to reply or to request a correction, please contact the managing editor, Viv Regan.