Social work: no place for Christians
Felix Ngole was thrown off a social-work course because of his religious beliefs.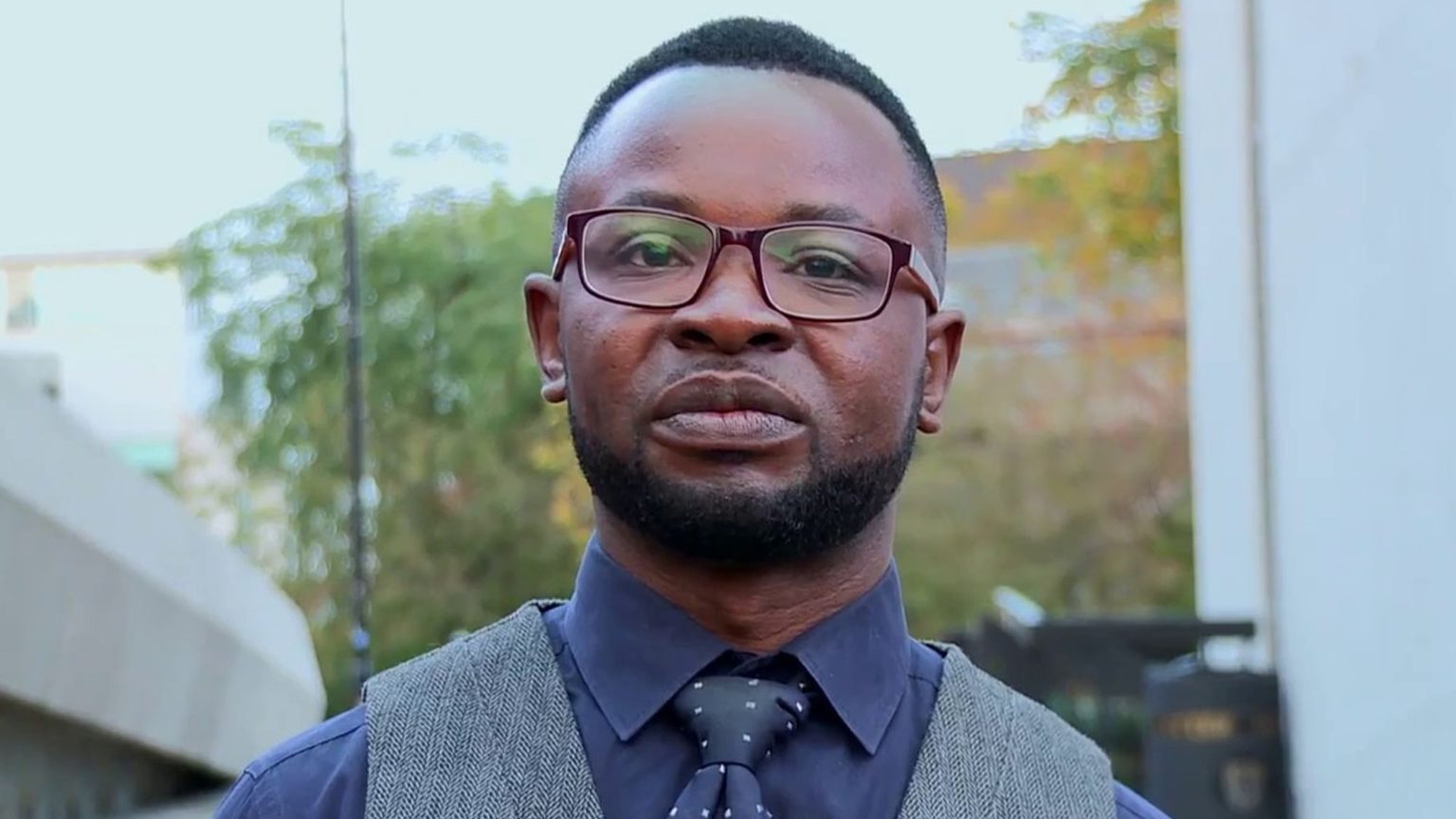 In 2015, Felix Ngole, a devout Christian and an opponent of gay marriage, declared on Facebook that 'the Bible and God identify homosexuality as a sin', adding that 'same-sex marriage is a sin whether we like it or not. It is God's words and man's sentiments would not change His words.' Ngole, who was 36 at the time, had posted the comments during a debate about the refusal of Kim Davis, a US state official in Kentucky, to register same-sex marriages.
Such sentiments are not uncommon among Christians (or indeed adherents of other religions). And Ngole's Facebook post would normally have soon been forgotten. But, at the time, Ngole was also a social-work student at the University of Sheffield. The university subsequently launched an inquiry, before removing him from the course on the grounds that he had posted comments on a public forum that were 'derogatory of gay men and bisexuals'.
In 2017, Ngole took his case to the High Court but lost, with the judge declaring: 'Public religious speech has to be looked at in a regulated context from the perspective of a public readership. Social workers have considerable power over the lives of vulnerable service users and trust is a precious professional commodity.' The judge added that, 'Universities also have a wide range of interests in and responsibilities for their students – academic, social and pastoral. Where, as Sheffield does, they aspire to be welcoming environments for students from a diverse range of backgrounds, they must expect to be inclusive and supportive of that diversity.'
Ngole has appealed the decision and his case is currently being heard at the High Court. He argues that, irrespective of his religious beliefs, he does not discriminate against homosexuals and that the university's and then the court's decision is a denial of his right to free speech.
Regardless of what the High Court does eventually decide, Ngole's case reveals a lot about contemporary society and social work. Above all, it shows how social work is more often a reflection of dominant social mores than a challenge to them. For example, while it now espouses homosexual equality and acceptance, this has not always been the case. A 1971 edition of the British Journal of Social Work published an article advocating aversion therapy for gay and 'cross-dressing' men.
The key change has been the adoption of 'anti-oppressive practice' (AOP), a central component of social-work training pre- and post-qualification. AOP arose in the 1970s and 1980s in order to challenge forms of oppression, from racism and sexism to anti-gay prejudice within British society. In 1989, the Central Council for the Education and Training of Social Work (from 1970 to 2001, the statutory authority for social work) even claimed that 'racism was endemic in British society', and that social workers therefore had a duty to confront and challenge it. Yet this challenge often took the form of imposing speech and behaviour codes, rather than tackling the more material problems facing social workers' clients.
Since the 1980s, other forms of oppression have been added to the lexicon. Some even argue that social workers have a duty to combat 'animal oppression'. As someone who has owned and bred several racing greyhounds, I can only hope this remains a fringe sentiment or else I, as someone who lectures on social work at a university, may end up in a similar position to Ngole.
The striking thing about the radical social-work movement is how, in quite a short space of time, it went from viewing the working class as the solution to society's problems to seeing it as the problem – a group of unenlightened bigots who required professional training to eradicate their prejudices.
In the 1980s and 1990s, there was a lot of criticism of the rise of AOP, with the Conservative government and right-wing press angry at the way British society was being portrayed. Advocates of AOP countered, saying that this was a 'backlash' against the principle of equality inherent in AOP. What they failed to see was the way the right-leaning establishment, for all its social-worker-bashing rhetoric, was already beginning to embrace AOP-style sentiments. In other words, the radicals were kicking at a half-open door. For at the same time as the leftish social-work establishment had given up on the working class, the Conservative establishment was losing faith in its own traditional values and norms. This included a growing suspicion of the family, as a breeding ground for dysfunction and abuse, and a turning away from Christianity and the Church of England as the moral bedrock of social life.
The result, as we see today with the case of Ngole, is that, even among what's left of the establishment, Christian beliefs are now seen as outdated and backward, as something to be mocked rather than revered. Hence the judge, in the 2017 hearing, when rejecting Ngole's appeal, favoured identity over religion.
Yet if Ngole does not allow his private beliefs to affect his practice, then why should he not be allowed to pursue a career in social work? In other words, as long as he does not discriminate against homosexual clients, or try to convert them, then there is no reason why he cannot perform his job.
But this is the glaring problem with AOP. It actively encourages social workers to challenge and attempt to change the beliefs and behaviours of those they encounter who do not adhere to the current moral orthodoxy. So, if a social worker's own beliefs do not adhere to that orthodoxy, then he or she is in trouble. In turning attitudes and beliefs into a concern of social work, social workers themselves become more than social workers; they become missionaries, true believers. This is the legacy of radical social work. And it means there is no place in it for people, like Ngole, who hold contrary beliefs.
Ken McLaughlin is a senior lecturer in social work at Manchester Metropolitan University.
Picture by: YouTube
To enquire about republishing spiked's content, a right to reply or to request a correction, please contact the managing editor, Viv Regan.