France is backsliding on free speech
France won't win the battle of ideas against Islamism if it keeps failing to live up to its own principles.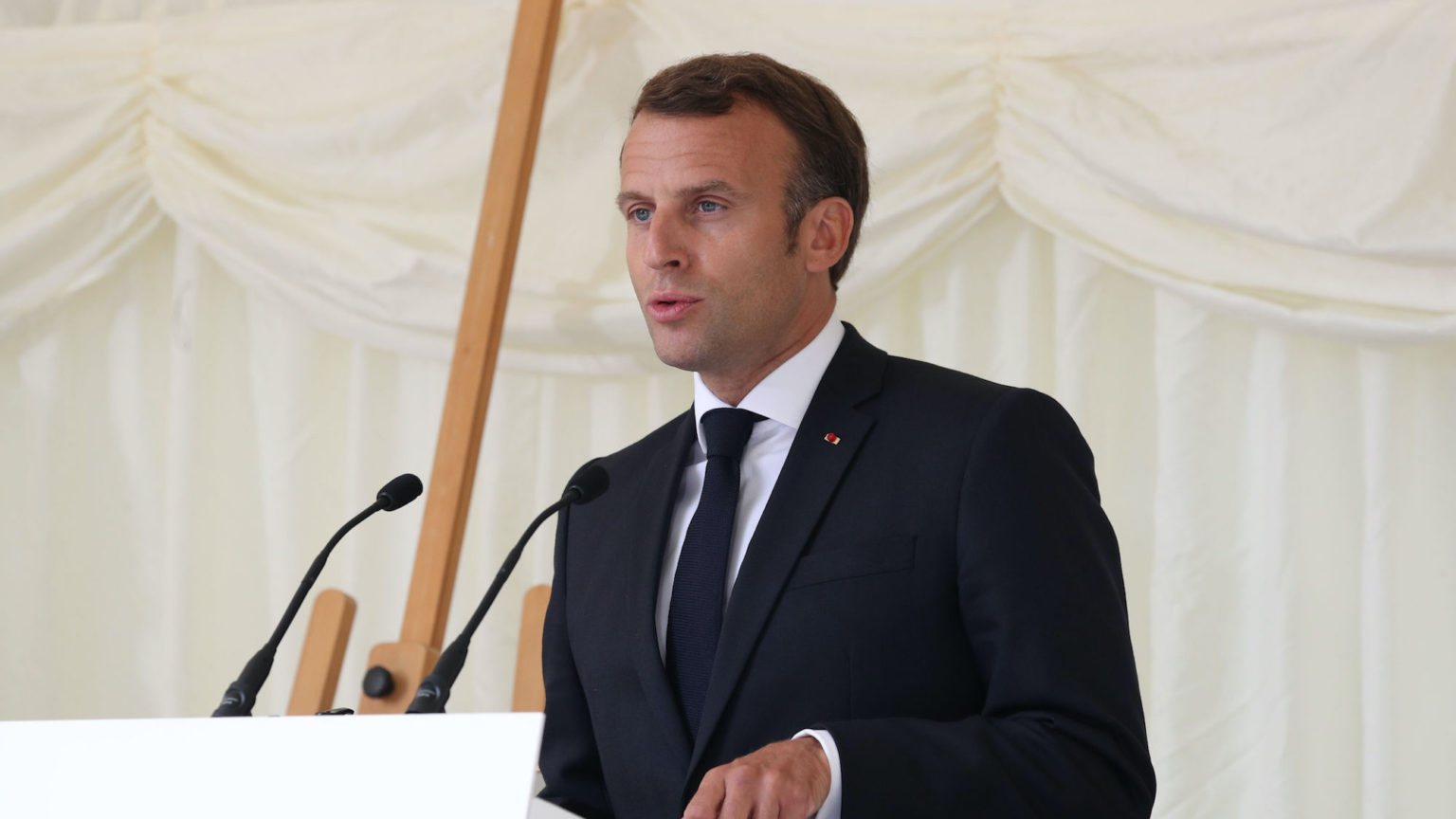 'I will always defend in my country the freedom to speak, to write, to think, to draw', insists French president Emmanuel Macron.
That right has been called into question – violently – by Islamist terrorists. France was rocked by the brutal beheading, in broad daylight, of schoolteacher Samuel Paty last month. Paty was decapitated after showing his pupils cartoons of the prophet Muhammad from the satirical magazine Charlie Hebdo. Charlie, of course, was itself a target of Islamist murderers in 2015.
Unlike the 2015 Charlie attack, when world leaders linked arms on the streets of Paris in defence of free expression, Macron has cut a lonely figure in his recent battle against Islamist extremism. Not only was the president denounced by Islamist world leaders like Turkey's President Erdogan and Pakistan's Imran Khan for sticking up for Paty, but he was also left in the cold by his fellow Western leaders. Canadian prime minister Justin Trudeau, for instance, condemned the attacks and said he supported free speech, before adding the all-important but. 'But freedom of expression is not without limits… We owe it to ourselves to act with respect for others and to seek not to arbitrarily or unnecessarily injure those with whom we are sharing a society and a planet.' So free speech, then, but not if it insults anyone – like a cartoon of Muhammad might insult Islamists, for instance.
But Macron has his own buts when it comes to free speech, though he never says so explicitly.
In recent weeks, Macron has been on the warpath with the Anglophone media. His grievances are justified but the consequences are not. The US media, in particular, have been woeful. At best, the reporting around Samuel Paty seems to have been filtered and refracted through the prism of America's culture wars. At worst, it has descended into outright apologism for Islamist rage.
As an example of the former, the New York Times, in its early coverage, emphasised the police response to Paty's beheading over the atrocity itself. 'French police shoot and kill man after a fatal knife attack on the street', was the first headline it used. The Washington Post's Paris correspondent complained that, in the wake of the attack, Macron was worrying too much about Islamists when he should have been 'fighting systemic racism'. George Floyd not Charlie Hebdo was the clear frame of reference.
Speaking to the New York Times, Macron chastised the English-language media for 'legitimising violence'. He had two pieces in particular in his sights. One in the FT, which misquoted Macron and essentially accused him of Islamophobia, and one on Politico, which blamed French secularism for radicalising Islamists. Both have since been pulled. In the case of the Politico article, this is the first time the publication has ever withdrawn an opinion article after publication. Response pieces were quickly published by the French government in both outlets, though no one could read the pieces they were responding to. The order of events has left many to suspect the Élysée demanded their deletion.
In France, the crackdown on Islamists has also crossed a line into the state policing of speech. Macron has launched a crackdown on radical Islamists who have been 'spreading hate' online. As Mick Hume has argued on spiked, it is paramount that we make a distinction between those who conspire to commit terrorist acts – who should be ruthlessly pursued by the law and severely punished – and those who hold and express extreme views. The existence of extremist views should prompt more debate, more discussion and a more vigorous defence of our liberties, not censorship in the name of freedom.
Earlier this month, the dangers of this approach became clear when four 10-year-old children were detained and questioned by police for 'glorifying terrorism'. They had – disturbingly – voiced approval of the murder of Samuel Paty on the day that schools around the country were paying their respects.
The existence of these views among children shows that France has an almighty battle of ideas ahead of it in defending its core values. It vindicates Macron's fears about Islamist separatism. It raises serious safeguarding concerns for the school and for the local authorities. But you cannot defend liberty by criminalising the words of children. Macron's Islamist critics have seized on this incident as indicative of his 'selective' application of free speech. The best way to counter this charge would be to respect free speech with no ifs or buts.
But even beyond the question of terrorism, the Macron government is chipping away at free speech. This week, parliament has been debating a bill which would ban the dissemination of any video or image which could be used to identify police officers. Civil-liberties groups and even the UN have warned of the threat this poses to free expression. The kind of videos which revealed the out-of-control police violence towards gilets jaunes protesters, which led to nearly 900 injuries, would be banned.
The government has also tried to pass laws removing 'hate speech' from the internet, though thankfully much of the worst of these measures were struck down by the courts in June.
Everyone in the West must support France in its battle against Islamist attempts to impose censorship at the end of the gun and the knife. And that is all the more reason to demand more from our own governments – and to criticise them when they fall short in respecting free speech.
To enquire about republishing spiked's content, a right to reply or to request a correction, please contact the managing editor, Viv Regan.