We can't just 'cancel' Islamist terror
France's crackdown on freedom of expression is no way to avenge murdered teacher Samuel Paty.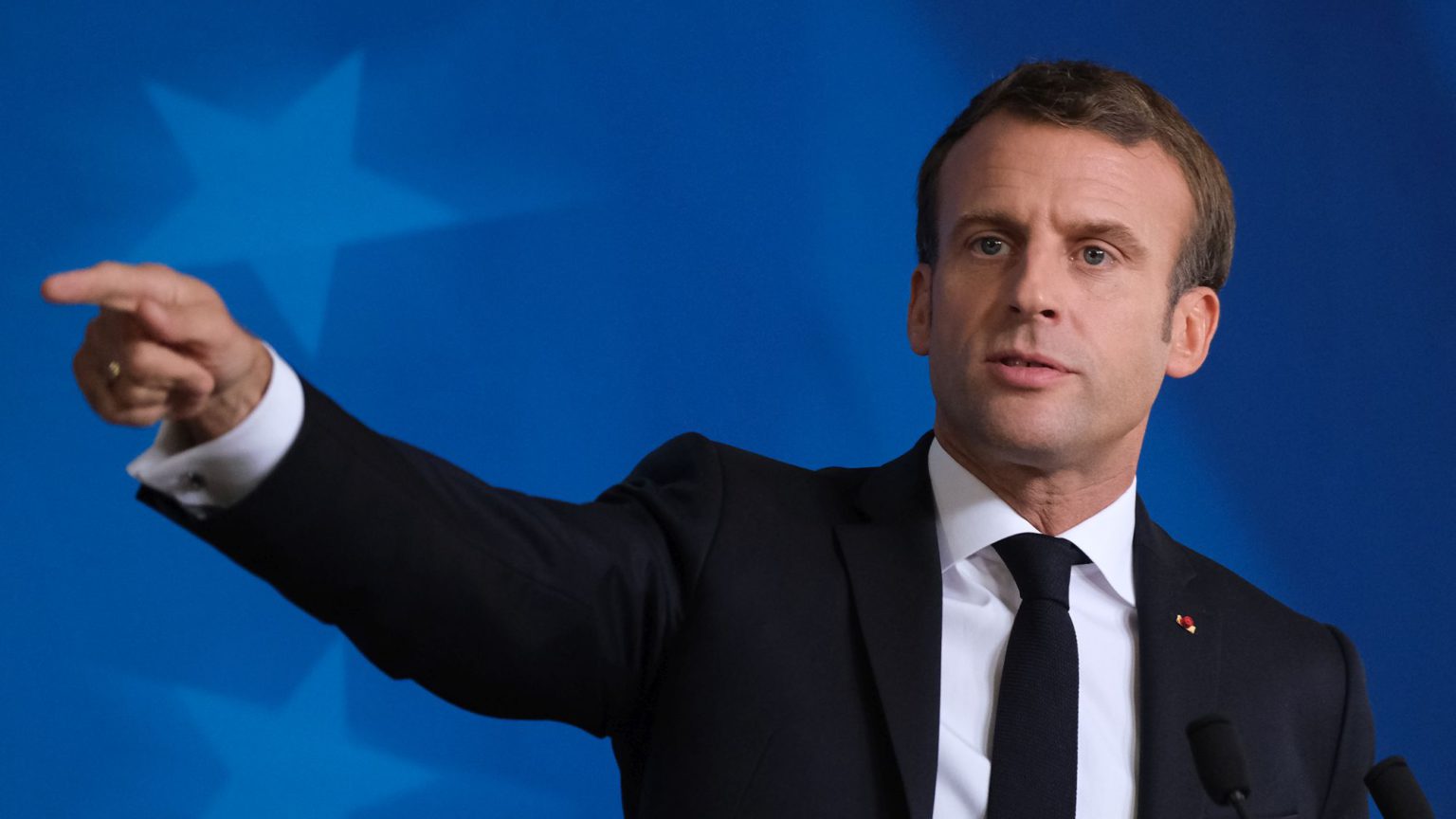 A French teacher, Samuel Paty, is beheaded by an Islamist terrorist outside his school in a Paris suburb, as retribution for daring to show his class cartoons of the prophet Muhammad during a discussion of freedom of expression. His murder is a bloody assault on freedom of speech, education and, as French president Emmanuel Macron said, on 'the values of the Republic; the Enlightenment'.
So how did President Macron and the French government react to this attack? By launching a police crackdown on dozens of Islamist groups and individuals who, a government statement declared, 'spread hate and can encourage others' online. Reports suggest the authorities are also moving to deport more than 200 people 'suspected of holding extreme religious beliefs'.
In other words, the French state is seeking to defend its professed values of liberty and equality, by attacking freedom of expression for those whose views it – and we – understandably hate. That is a terrible memorial to a teacher murdered for his belief in open discussion and education.
Let's be clear. If anybody is suspected of active involvement in Paty's murder, or conspiring to commit terrorist acts, they should of course be ruthlessly pursued and punished. When that state reaction extends to arresting, deporting or 'dissolving' anybody expressing radical Islamist views online, however, we are entering dangerous territory.
Whether in France or the UK, it might be tempting to imagine going along with government attempts to crack down on 'radicalisation' and censor extremists. Wouldn't it be good if we could simply gag them with sweeping anti-terror laws and kick them offline and off campus, if not out of the country altogether?
The trouble is, such simple authoritarian solutions won't work. Trying to defend freedom by banning its enemies, to uphold our belief in free speech by censoring those who disagree, is not only wrong in principle but also useless in practice.
It is wrong in principle because freedom of speech is not divisible – we either uphold it for all, or for none at all. The hard truth is that, in the free-speech wars, it is only ever the extreme and offensive views that need to be defended against censorship – the mainstream and mundane can look after themselves. Nobody ever banned a website or burned a book for being too banal and boring.
As soon as we support drawing a line between acceptable words and unacceptably offensive or hateful speech, the question always arises: who is going to draw that line, and police it? History shows that we cannot afford to entrust free speech, our most important liberty, to the tender mercies of government ministers, judges and police chiefs.
And banning in the name of liberty is also useless in practice. It will not work. It will only drive radical Islamists further underground and allow morons to pose as martyrs. We cannot simply 'cancel' Islamist terror by outlawing words and videos.
Look what happened five years ago, after the attack on the offices of the satirical magazine Charlie Hebdo , when Islamist terrorists murdered eight cartoonists and journalists, two police officers and two others, in a graphic demonstration of their hatred for freedom of speech and of the press. The French authorities responded by ordering a crackdown on offensive and hateful speech. Within a week more than 50 people had been arrested for thoughtcrimes, suspected of hate speech or defending terrorism. The French authorities thus spelled out their version of standing up for free speech in the wake of the Charlie Hebdo murders: they would fight for the right to say things of which governments and judges approve.
Five years on, what good did it do? How did banning and locking up some Islamist preachers or comedians make any difference in the struggle against terror? In that time, well over 200 people have been slaughtered by Islamist terrorists in France, of whom Samuel Paty is just the latest.
Behind these performative displays of paramilitary strength, the liberal establishment in France and across the West has been losing the long war of ideas for free speech and Enlightenment values. The media are now reporting frightening surveys which show that a large percentage of Muslim youth in France believe their faith is not compatible with the core values of the Republic – liberty, equality, fraternity. But the problem goes much further than that. Free speech is falling out of fashion across our societies.
The big problem Western societies face is not how to stop radical Islamists expounding their beliefs; it is how best to make a compelling case for what 'we' are supposed to believe in. As ever in times of trouble, the only thing likely to work is encouraging more speech and debate rather than ordering less of it. Free speech is not the problem, but the potential solution.
The threat to free speech today is in no way confined to an alien extreme. It is within the gates of Western civilisation, expressed through the powerful culture of conformism and You-Can't-Say-That. Just as the Islamist gunmen who attacked the Charlie Hebdo offices in 2015 acted as the armed, extremist wing of the modern Western intolerance of 'offensive' words and images, so the murderer of Samuel Paty, as spiked has observed, acted like a murderous agent of contemporary 'cancel culture'.
France of course is the land of Voltaire, the 18th-century revolutionary writer whose views on free speech and tolerance were famously summarised (by his English biographer, Evelyn Beatrice Hall) as: 'I disapprove of what you say, but I will fight to the death for your right to say it.' By contrast, as I argued in my book Trigger Warning, published after the Charlie Hebdo massacre, 'we are now living in the age of the reverse-Voltaires, whose slogan is "I know I will detest what you say, and I will fight to the end of free speech for my right to stop you saying it"'.
If we are to take on the scourge of Islamist barbarism and defend our liberties, we will also have to defeat the Western reverse-Voltaires, who appear to think that censorship and laws against thoughtcrimes are the way to avenge a man who was murdered standing up for freedom of expression.
Mick Hume is a spiked columnist. His book, Trigger Warning: Is the Fear of Being Offensive Killing Free Speech?, is published by Harper Collins. (Order this book from Amazon(USA) and Amazon(UK).)
To enquire about republishing spiked's content, a right to reply or to request a correction, please contact the managing editor, Viv Regan.