The mad witch-hunting of Greg Clarke
The ritualistic humiliation of the FA boss confirms how insane speech-policing has become.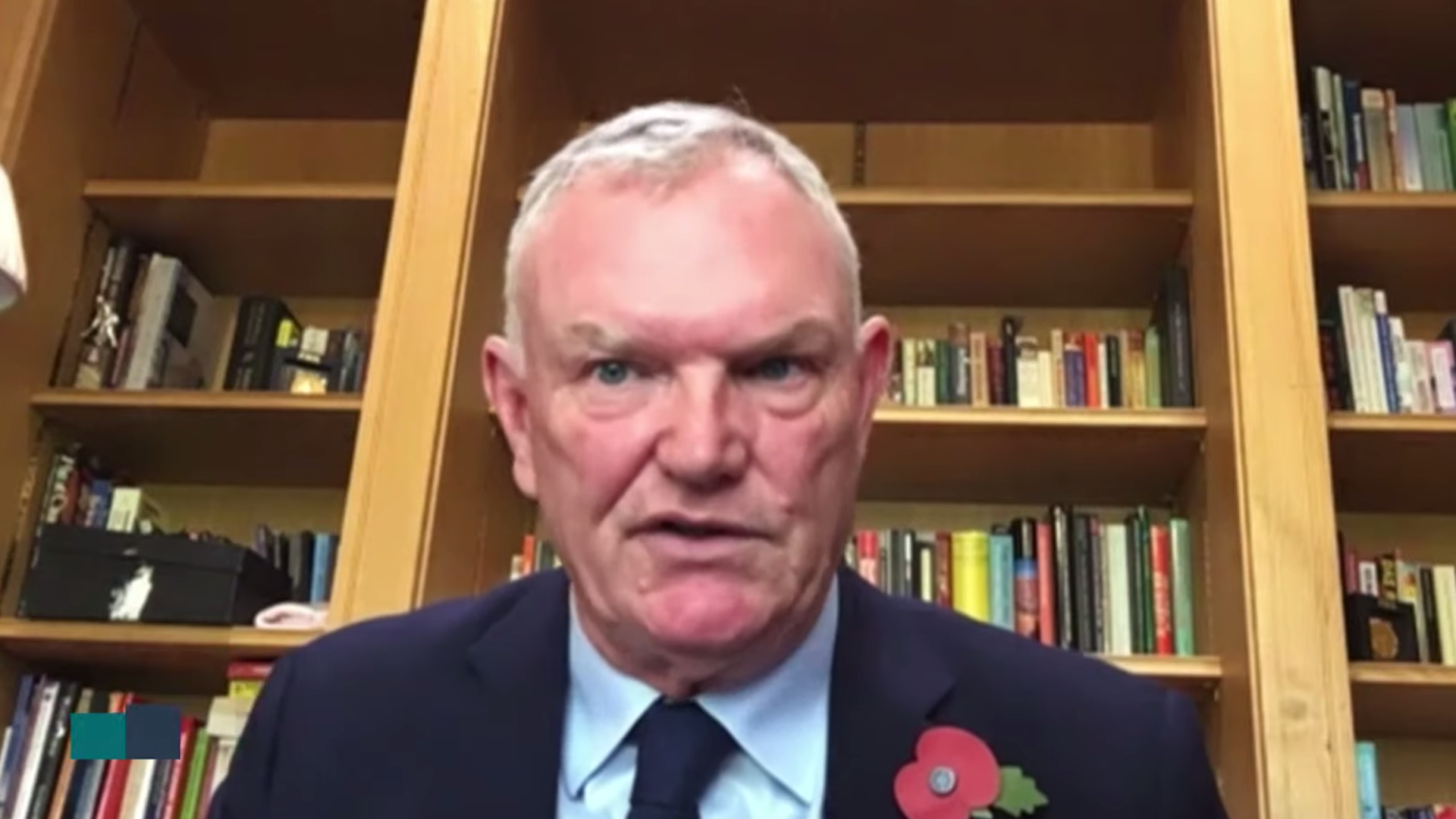 To see how mad and unforgiving speech-policing has become in 21st-century Britain, look no further than the witch-hunting of Greg Clarke. For here we have a situation where a man was ritually shamed online, hounded out of his job and effectively cast out of polite society for a slip of the tongue. For fleetingly using an old-fashioned word. For temporarily failing to adhere to woke terminology. For that, his career has been destroyed.
Clarke was chairman of the Football Association. He isn't anymore. He was forced to step down yesterday following a ridiculous online storm about his appearance at a parliamentary select committee on diversity on Tuesday. In his comments to the committee he used the term 'coloured footballers'. Cue meltdown. He was branded disgusting and racist. A Labour MP said his words were 'absolutely abhorrent'. NuFootball dullards came out in force. Clarke is just another out-of-touch 'old white bloke', said old white bloke Martin Samuel. Kick It Out, the anti-racism group, accused Clarke of using a 'litany of lazy, racist stereotypes'. Within hours, Clarke was out on his ear.
This episode needs some reflection because, to be blunt, it is completely mental. Clarke was not being racist. He did not use racist stereotypes. These are, frankly, lies. He was making favourable comments about black football players, and about some of the flak they tragically get online, and it was in that context that he referred to them as 'high-profile coloured footballers'. What's more he apologised, instantly, when his use of the outdated word 'coloured' was pointed out to him. 'If I said it, I deeply apologise', he said. 'Sometimes I trip over my words.'
That's it. A man who was expressing no malicious or racist intent whatsoever – on the contrary, he was discussing some of the difficulties great black players still face – has had his career crushed. A man who instantly said sorry if he caused offence has been sent packing from public life. The policing of speech has become perversely intolerant. One wrong word, one 1970s phrase, and you're out, you're finished. Your intentions don't matter anymore. All that matters is that you religiously, unflinchingly adhere to what are deemed to be the correct words.
What was most striking about Clarke's apology was his confession that he sometimes trips over his words. He pointed out that he has spent time working in the US, 'where I was required to use the term "people of colour" because that was a product of their diversity legislation', and as a result he accidentally said 'coloured' in his comments at the committee. Colour, coloured – it was clearly a simple slip in terms.
Clarke raises an interesting point. 'People of colour' is a super-woke phrase whereas 'coloured people' is a phrase for which you can have your life destroyed. Many people could be forgiven for struggling to keep up with the shifting terminology around race and other identities. Indeed, much of the news coverage of Clarke's fall from grace reports that he 'used the term "coloured people" for BAME people'. Yet recently it was argued that the term BAME is also 'outdated and offensive'. Maybe in 2025 we'll see an FA official being dragged over the coals for accidentally saying 'BAME'. The problem here isn't 'old white blokes' fluffing their lines every now and then – it's the bizarre and Orwellian cult of top-down language-invention and speech-policing.
Observers have desperately tried to flesh out the charge sheet against Clarke. He made other offensive comments too, they claim. Such as? Well, he described homosexuality as a 'lifestyle choice', which is also a speechcrime apparently. Again, the context is erased. In a long comment on gay people in professional football, Clarke may have said 'life choice' (not 'lifestyle choice') but he did so in the context of saying that gay people in football should face no discrimination whatsoever and should 'have the support of their [team] mates'. That isn't homophobic. It's the opposite. It's Clarke saying gay people must be made to feel welcome in football. Once again, he's being demonised for a fleetingly used phrase despite his intention clearly being a good one.
He also said that girls who play football don't like being hit in the face with a ball. Okay. You can agree or disagree with that, but sack him over it? Get real. And he said South Asian people and Afro-Carribean people seem to make different career choices. He gave the example of seeing more South Asian people than black people in the FA's IT department. Seriously, I'm still waiting for the proof of racism. This is a man's observations and opinions. The idea that he was expressing racial hatred is bonkers.
The Clarke affair confirms how elitist and even tyrannical speech-policing has become. What we have witnessed in this depraved spectacle of demonisation is the well-educated, correct-thinking guardians of speech punishing someone for failing to genuflect before their terminology and their worldview. They can dress up their punishment of Clarke as 'anti-racism' all they like, but the truth is that Clarke did not express a single racist idea. No, he has been mobbed and hounded because he deviated from the obsessively correct speech of the woke middle classes. That people can be ritualistically cast out of society for tripping over their words is far more offensive – and terrifying – than a football boss saying 'coloured'.
Brendan O'Neill is editor of spiked and host of the spiked podcast, The Brendan O'Neill Show. Subscribe to the podcast here. And find Brendan on Instagram: @burntoakboy
Brendan will be speaking on WEB Du Bois' The Souls of Black Folk at the boi charity's online event The Academy Online II: Race and Racism. Find out more and register your spot here.
To enquire about republishing spiked's content, a right to reply or to request a correction, please contact the managing editor, Viv Regan.