Churches are not 'non-essential'
Finally, bishops are standing up for the right to worship during lockdown, though many in the clergy are not convinced.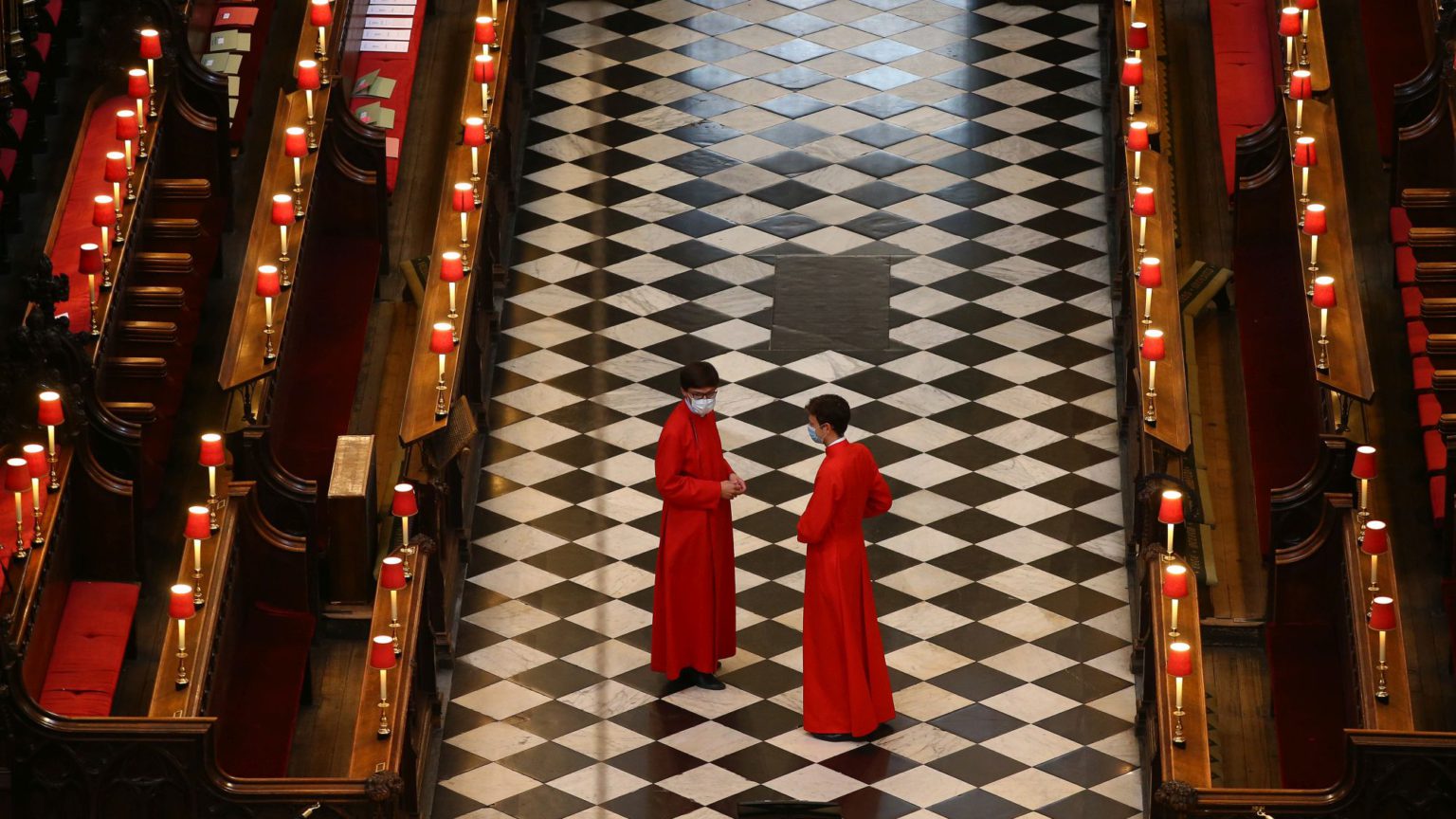 The first lockdown was difficult for everyone. We had to suddenly change our way of life and embrace a 'New Normal' with no fixed end date. We couldn't see our loved ones, our routines were disrupted and we no longer had a productive work / life balance. On top of all that were the fears and anxieties around the coronavirus itself. There's no doubt it was a horrible period for many.
However, for Christians of the Catholic persuasion, there was the added dread of being cut-off from the sacraments. Being denied the opportunity to receive communion at Easter, which is our obligation and duty, was challenging to say the least. Easter Sunday is the fulfilment of our faith as Christians.
What made matters worse was the Established Church's stance on the issue. The Church of England decided that it had to set an example to the secular masses, by not only sticking to government guidelines but also taking them a step further, closing churches to the faithful. Rather than reaching out to the country in its time of need to provide some moral leadership – as one would expect the Established Church to do – the Church of England decided to shut its doors. What could have been the most significant opportunity for mission and evangelism of this generation was overlooked. Instead, the Church behaved as if it were just another government body or public institution. It will take some of us a long time to get over that.
Now that Lockdown 2.0 has arrived, it seems the Church has learned its lesson. The Archbishops of Canterbury and York, as well as the Bishop of London, have signed a letter asking the government to permit public worship during the lockdown, highlighting that worship, for the faithful, is an essential service.
I'm no theologian. Much wiser men than I have articulated the importance of the sacraments and of churches to the faithful. Suffice to say, churches are much more than buildings. They also underpin community and social cohesion in a lot of parishes – to cut off access to churches is to disconnect the community, which is bad for everyone. For Christians, the sacraments are our connection to God, the Eucharist being our closest encounter with Christ Himself, and to underplay the importance of this is, undoubtedly, to undervalue Christianity.
Of course, not all traditions appreciate the importance of sacramental worship. But under the guise of mutual flourishing, liberal progressives in the Church should at least acknowledge and empathise with the more Catholic among us. For Catholics, sacraments nourish, strengthen and give an expression to our faith – they are not supplemental, they are essential.
What's surprising, then, is that even after the Church of England leadership has taken a more inclusive, firmer stance against closing churches and denying the sacraments, a number of clergymen have taken to social media to express their offence at the prospect of having to fulfil their priestly vocation.
What's interesting here is that a vocal group of clergy seem to think public worship is just an optional extra. From my limited understanding of Matthew, Jesus said 'When two or three are gathered together in my name, I am there in the midst of them', not 'Zoom will suffice'.
Credit where it's due: during the last lockdown, many clergymen were out delivering food and supplies to their vulnerable parishioners and taking communion to the sick. And I've no doubt the majority of our clergy intend to do so this time around, too. The liberal progressives on Twitter are most likely a vocal minority – as is often the case – but they damage the Church's reputation and undermine our faith.
Coronavirus is serious, and we should take all reasonable precautions. But it is also a test for our clergy. It should highlight the difference between a day job and a vocation. Would Christ have shielded, or would he be out healing the sick? Does In persona Christi mean nothing anymore?
I understand that not everyone can be out on the front lines and that having underlying conditions or vulnerable relatives may limit the capacity of some to serve. But for most, serving should come before everything else. I don't believe it's a coincidence that the vocal minority fighting against keeping churches open are the same cohort who have pronouns in their Twitter bios and rainbow flags in their names. It is part of a wider, insidious creep of idolatry and identity politics into the mainstream church, where people worship their own political ideals above Christ and put their own personal moral codes above Christian values.
It is not in my interest to write this article. I'm in my first half-term at seminary, training for holy orders. It could be counter-productive for me to stick my head above the parapet on this issue. But it's impossible to sit by and watch our faith be tarnished in this way. Is it really too much to ask for, to expect our clergymen to stand up for our faith?
Calvin Robinson is a campaign champion of Defund The BBC. Follow him on Twitter: @calvinrobinson.
To enquire about republishing spiked's content, a right to reply or to request a correction, please contact the managing editor, Viv Regan.