Trump is not a dictator
Masha Gessen's Surviving Autocracy shows how the establishment has still not understood the vote for Trump.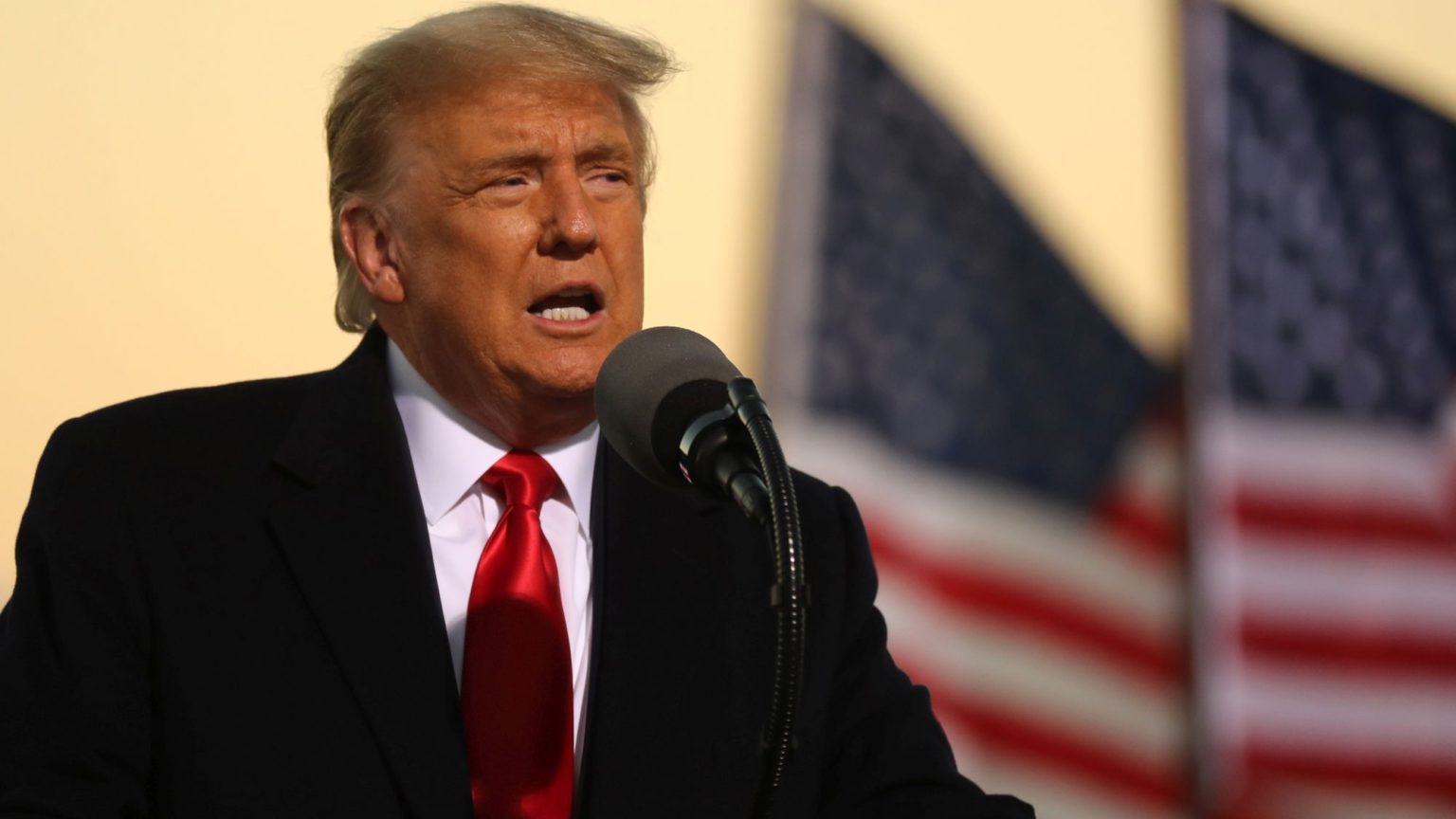 Donald Trump has been called many things: racist, sexist, homophobic, transphobic, Islamophobic. But one stark accusation levelled against him is that he is dismantling democracy. It is this image of Trump as an autocrat which lies at the heart of Masha Gessen's Surviving Autocracy.
Gessen is a Russian-American writer whose previous books primarily concern the Russian past and present, including the rise of authoritarianism under Putin. This intellectual footing in the modern history of Eastern Europe is clearly visible in this work about the US.
Gessen invokes the Hungarian sociologist and politician Bálint Magyar, who breaks the development of new autocracies in the post-Soviet states into three stages: autocratic attempt, autocratic breakthrough, and autocratic consolidation. For Gessen, 'these terms appear to describe our reality better than any words in the standard American political lexicon'. Apparently, Trump's mission is to turn America into an autocracy, and his unexpected rise to power and subsequent attempt to stay there is an 'autocratic attempt'.
Trump damages democracy, Gessen argues, by undermining its institutions, breaking its conventions and insulting its principles. Predictably, the author attacks Trump for his 'lies'. Some of the examples given are stronger than others, and it is certainly true that Trump has a strained relationship to the truth.
Bizarrely, Gessen criticises the media for failing to attack Trump in harsh enough terms. The author quotes Trump at one of his press conferences, addressing assembled journalists: 'The public doesn't believe you people anymore. Now, maybe I had something to do with that. I don't know. But they don't believe you.' Gessen's interpretation is that, 'He was saying that he had given the American people a choice between two realities and they had chosen his'. But Trump was right, insofar as he recognised many people no longer trust the mainstream media.
Gessen argues that Trump has abused language itself, destroying the means by which Americans can describe, and from that basis challenge, his 'autocratic attempt'. But really, the destruction of language we see today has more to do with the liberal establishment labelling everything it disagrees with as far-right or autocratic.
Gessen also attacks Trump's 'contempt for expertise', against which he wages 'the war of militant incompetence'. This reveals an inability to engage with one of the reasons Trump was elected. The vote for Trump expresses a similar frustration that Michael Gove recognised, albeit crudely, when he said Brits had 'had enough of experts'. People are tired of being told what's right by a class of technocratic rulers who have repeatedly failed them. That same group reacts to any widespread divergence from their opinions with accusations of ignorance and bigotry. As the historian of populism Thomas Frank told spiked, 'people are absolutely justified in mistrusting the elites':
'Experts have been screwing things up a lot lately. You could write a whole book on elite failure. It's in your face and it happens all the time, yet they never acknowledge it. Think of the Iraq War and the subprime bubble. Think of the collapse of Wall Street – it was the smartest people in the room that did that.'
It makes sense, then, that people didn't opt for Hillary Clinton, the epitome of that very elite.
Besides, in the end, Trump has not caused the disasters the experts predicted.
If you look at Trump's foreign policy, for example, it makes Gessen's accusations on that front fall rather flat. The author seems to buy the idea that Trump blunders about on the world stage – and yet, as Tim Black has pointed out on spiked, the president's diplomacy has been more successful than his recent predecessors'. The recent advances in reconciliation in the Middle East have been striking, and, unlike previous leaders, he has not taken the US into any new wars.
The ultimate tension in this work – which Gessen is unable to resolve – is that while it states that America must not simply revert to what went before, whenever Trump leaves office, it also gives off a strong yearning for the stifling pre-2016 political normalcy that helped to get Trump elected. More than anything, Trump disturbs Gessen because he is unpredictable and different from his predecessors – different from how many Americans are used to their leaders behaving.
But really, these characteristics are also Trump's strengths. The political status quo which he has, in some ways, broken, is not something anyone should look back on with fondness. That environment had little room for any innovation or novelty. Trump may not be the answer to its problems, but his election is, at least in some ways, a reaction against it. That very same attitude which refuses to acknowledge that upsurge in the popular will for change is what cost the Democrats the election in 2016, and if Trump pulls off another unlikely victory this time around, it will be for the same reason.
Paddy Hannam is a spiked intern. Follow him on Twitter: @paddyhannam.
Masha Gessen's Surviving Autocracy is published by Granta. Buy it here.
Picture by: Getty.
To enquire about republishing spiked's content, a right to reply or to request a correction, please contact the managing editor, Viv Regan.