Trump and the tyranny of the minority
The president's kleptocratic rule has done enormous damage to American democracy.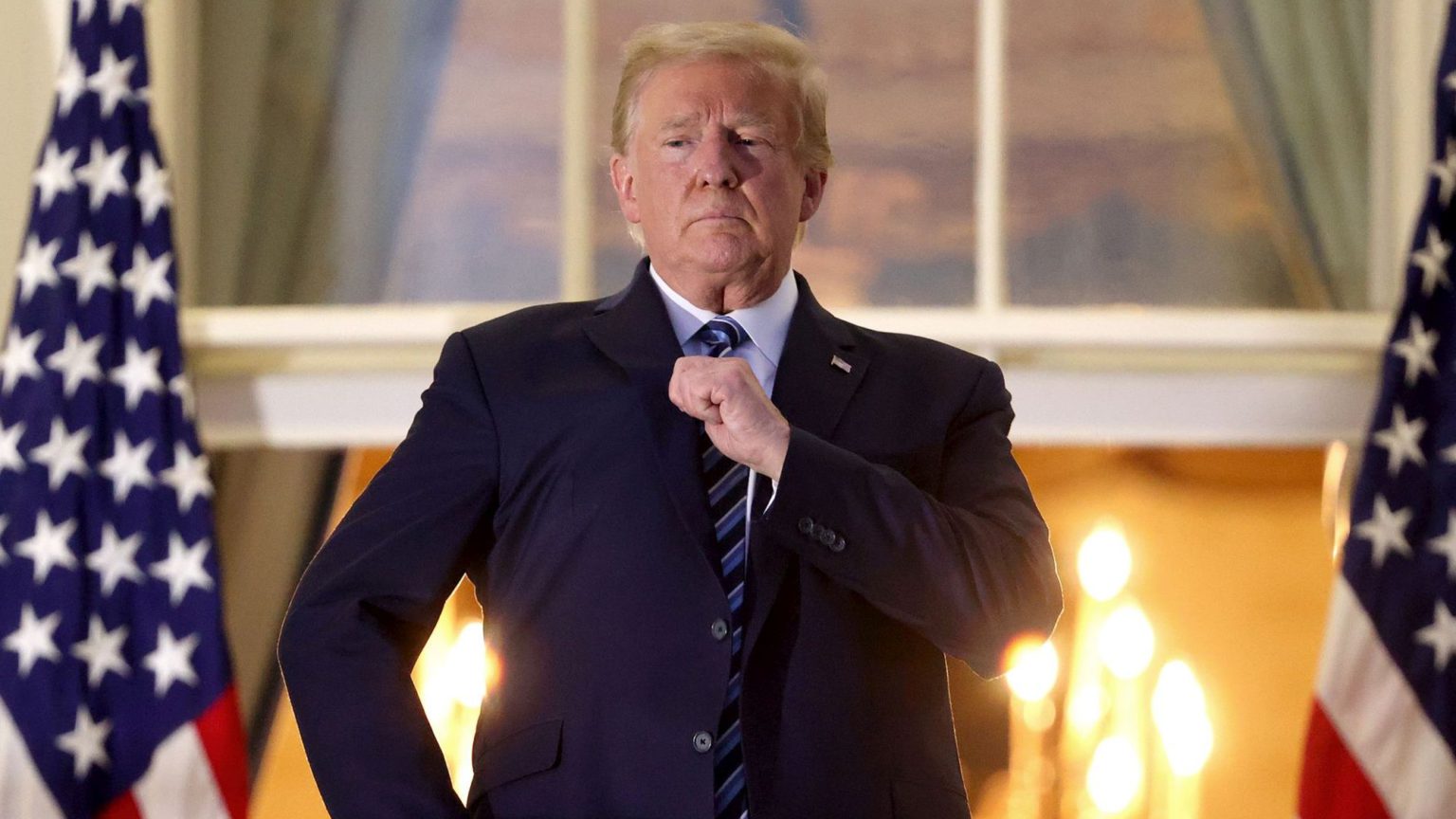 This is what passes for populism in America today: the reign of a president elected by a minority of voters nationwide who comprised just over a quarter of all eligible voters. This faux populist has exercised extraordinary powers enabled by a Republican Senate majority representing a minority of Americans. Together they have, for example, packed the federal courts with right-wing judges who share many of their minority views (like unyielding opposition to abortion rights) and who will shape American law for a generation.
This is what passes for populist policy in America today: the enactment of tax cuts primarily benefiting the ultra-rich that have intensified income inequality and greatly increased the budget deficit. As Forbes magazine notes: 'For the first time in American history, the 400 wealthiest people paid a lower tax rate than any other group.'
This is what passes for a populist draining of the Washington swamp: the construct of 'a system of direct presidential influence-peddling unrivalled in modern American politics', as the New York Times has painstakingly documented. Trump was in financial trouble prior to his election, an examination of his tax returns obtained by the Times revealed. But the presidency has provided him with a 'lucrative new revenue stream' from special-interest groups and foreign governments seeking presidential favours: 'Just 60 customers with interests at stake before the Trump administration brought his family business nearly $12million during the first two years of his presidency… Almost all saw their interests advanced, in some fashion, by Mr Trump or his government.'
The marketing of a minority-rule kleptocracy as populism is only one measure of the alternative realities shaping the country today. Indeed, I doubt I can do justice to the dangerous insanities that stalk us and threaten to speed our descent into Banana Republicanism. Consider just a few:
While the president exclaims that Antifa will engineer a violent, socialist, atheistic takeover of the country if boring left-of-centre Democrat Joe Biden is elected, the FBI foils a terrorist plot by a far-right militia group to kidnap the Democratic governor of Michigan, along with other officials, take over the state capitol and murder police officers. Two of the aspiring revolutionaries arrested were part of a heavily armed group that invaded the capitol last spring to protest the governor's gratuitously onerous lockdown (which was recently struck down peacefully in court). Perhaps they can use Trump as a character reference if or when they are tried. The protesters who stormed the Michigan state capitol, leading some lawmakers to don bulletproof vests, were 'very good people', he declared. Senator and vice-presidential candidate Kamala Harris, however, is a 'monster'.
Trump's unhinged condemnation of Harris was offered during days of particularly frantic tweeting and verbal threats against even his most reliable enablers, such as his fixer, attorney general Bill Barr, and secretary of state Mike Pompeo.
Barr will go down 'in a very sad situation' if he doesn't indict Barack Obama and Joe Biden, for committing 'the greatest political crime in the history of our country'. Never mind the assassinations of Presidents Lincoln, Kennedy and McKinley, Senator Robert Kennedy and Reverend Martin Luther King. On Planet Trump, the greatest political crime ever committed was the Russia investigation and Mueller report, which found that Trump's felonious campaign manager shared internal polling data with a Russian operative and discussed his 'strategy for winning Democratic votes in Midwestern states'. We also learned that the campaign welcomed the theft of Hillary's emails because it 'expected [to] benefit electorally from information stolen and released through Russian efforts'.
Mike Pompeo's sin was his failure to release – what else – a batch of Hillary Clinton's emails, the holy grail of 2016. But Pompeo, nursing his own presidential aspirations and anxious not to offend the Trump base, quickly repented. In response to Trump's rant, he promised to find and release thousands of Clinton's emails 'as fast as we can'. Struggling against Joe Biden, consistently lagging behind in the polls, now by double digits, Trump apparently wants to rerun his last campaign. We will see how many voters want to revisit Hillary's emails after four years of the Trump presidency, in the midst of a pandemic and a ruinous recession.
Trump will likely fail to lock up his political opponents, but he may succeed in delegitimising the election. Throughout the campaign, he has been spewing false claims of rampant voter fraud – claims that have been flatly contradicted by FBI director Christopher Wray and others who study and administer elections. Trump has also refused to say he will leave office peacefully if Biden wins, insisting that a Biden win will be proof of massive fraud. In fact, even Republicans who have supported and enabled Trump for the past four years expect Biden to prevail, based partly on his strong, consistent and apparently increasing lead, which seems to be cutting into Trump's base. Republicans facing tough Senate races are beginning to see advantages in politically distancing themselves from the president they have previously followed in lockstep. Still, their party is working hard to increase restrictions on mail-in ballots, while recruiting thousands of 'poll watchers' expected to challenge votes in Democratic districts and intimidate voters.
So neither camp is confident about the election, and a lot of voters are dreading it, expecting not just prolonged court battles over votes but also fearing violence on election day and for weeks or months or who knows how long thereafter. Especially chilling are the calls by armed, far-right militias to show up at the polls and monitor voting. Electoral violence is hardly new to America. In my lifetime, people were beaten or killed for simply trying to register black voters or protesting restrictions on their voting rights. But I don't think fear of violence has ever been so widespread among such a diverse cross section of voters who have never been afraid to vote before.
Should they be equally afraid of Antifa? Not according to FBI director Wray. 'Racially motivated violent extremism' mostly involving white supremacy is our primary domestic terror threat, Wray has testified, greatly displeasing the president. Trump only disavows or gently chastises white-supremacist groups occasionally, when he is gently chastised by Republican allies for failing to do so. The president has a very simple, amoral code: 'good' people are those who support and flatter him, whether white supremacists or QAon adherents (whom he has praised as people who 'love our country'); and 'bad' people are those who oppose or criticise him.
I have long considered Trump sane but a sociopath, considering his entirely transactional, conscience-free approach to other human beings. Lately, however, he also seems a bit nuts. Maybe it's the Covid which reportedly affects about a third of patients neurologically. Maybe it's the steroid or the unusual experimental cocktail of meds he has received. And maybe it's simply fear of losing the election and facing the massive personal debts that will come due, or the civil and criminal liability he may face if he is out of office. (As president, Biden could and probably would pardon Trump for federal crimes but could not immunise him from state prosecutions.)
In any case, the Dear Leader, who has lately indulged in balcony addresses to his fans and commissioned propaganda videos of his triumphant return from the hospital, does seem a bit more erratic than usual. In the space of a few days, he has stopped and restarted negotiations over an essential stimulus package. He has declared that he has found a cure for Covid and claimed to be feeling better than he has in 20 years. This obese, elderly man who disdains exercise has described himself as a 'perfect physical specimen' and 'extremely young', while acknowledging in a video message to seniors (his 'favourite people') that he, too, is a senior citizen, although 'nobody knows that'. Then he purported to address the vulnerability of older people. 'They like to say "the vulnerable", but you're the least vulnerable, but for this one thing, you are vulnerable', he sputtered nonsensically.
Trump, who usually poses as indestructible, has even acknowledged that he was in danger of becoming very sick before he was rushed to the hospital, noting that he knew five people for whom Covid was fatal. At the same time, he has reverted to claiming that Covid is no worse than the seasonal flu and that it is disappearing.
But as Trump flails and struts on his stage, the virus is surging, having already killed over 210,000 Americans and disabled innumerable others. According to the president and his vice-president (who heads his Covid task force) the appalling and increasing numbers of people killed by the virus testify to their success in managing it.
Fortunately, Trump appears to be recovering from Covid, after extraordinary, experimental medical interventions. I doubt we could have managed the additional crisis of a president killed or disabled during an election. But we have only partial, contradictory information about his health. We also don't know how many people were infected by a super-spreader event at the White House, which remains a hot spot. It wasn't karma that infected the president and so many of his aides and supporters. It was human error, committed by people who had reason to know better. Even a crucial Trump ally, the Republican Senate majority leader, is distancing himself from Trump, acknowledging that he has avoided visiting the White House since early August because of its lax preventative measures. Epidemiologists fear the death toll could reach 300,000 to 400,000 by the year's end. But what do they know? According to Trump, scientists don't know much of anything. But he has inherited a great knack for science ('I get it') because his uncle was a brilliant physicist. 'It's in my blood. I'm smart.'
Whatever.
Wendy Kaminer is an author, a lawyer and a former national board member of the American Civil Liberties Union.
Picture by: Getty.
To enquire about republishing spiked's content, a right to reply or to request a correction, please contact the managing editor, Viv Regan.