The Mueller report is damning
The House should seriously consider impeachment.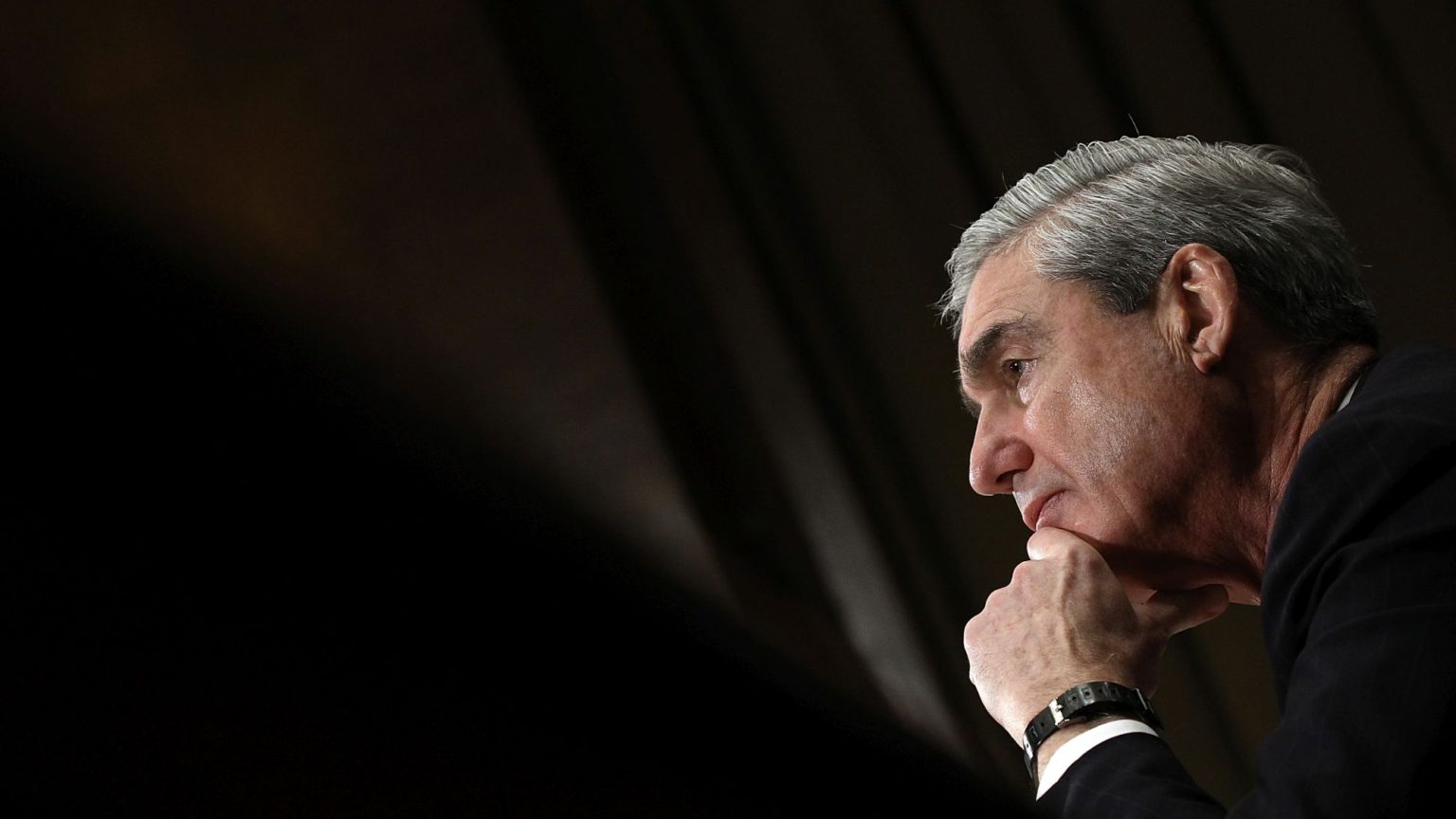 To appreciate the depth of corruption revealed by the redacted Mueller report, Republican partisans should imagine that it documented Russia's 'sweeping and systematic' disinformation campaign to facilitate Hillary Clinton's election, Clinton's embrace of that campaign, and her efforts as president to impede an investigation of it. Imagine that in an alternate universe, painstakingly substantiated facts established the following, not about Trump but about Clinton:
Russia's 'social-media campaign and the GRU hacking operations coincided with a series of contacts between (Clinton) campaign officials and individuals with ties to the Russian government'. The Clinton campaign welcomed the theft of emails from Donald Trump and the Republican Party, because 'the campaign expected it would benefit electorally from information stolen and released through Russian efforts'. Clinton's campaign manager shared internal polling data with a Russian operative and discussed his 'strategy for winning Democratic votes in Midwestern states'.
President Clinton lied about daughter Chelsea's meeting with a Russian agent who offered damaging information on candidate Trump; Chelsea had enthusiastically followed up on the offer instead of reporting it to American intelligence services. The president also lied about her pursuit of a Moscow real-estate deal and about her firing of the FBI director for declining to drop an investigation involving a top Clinton aide who lied about his contacts with a Russian official. She ordered the White House counsel to fire special counsel Robert Mueller (he refused) and then lied about her effort to do so and repeatedly ordered the White House counsel to lie about that, too (he refused).
Shortly after assuming office, Clinton was officially briefed about Russia's campaign to damage Trump's candidacy and secure her election, but she continued publicly debunking reports of Russian interference – which her campaign had welcomed and exploited. She 'expressed scepticism' that Russia was responsible for hacked emails distributed by WikiLeaks, while the campaign 'privately sought information' about 'further releases'.
Several Clinton campaign associates 'lied to the [special counsel] and to Congress, about their interactions with Russian-affiliated individuals and related matters. Those lies materially impaired the investigation of Russian election interference.'
President Clinton also impaired the investigation by refusing to be questioned by the special counsel (while publicly stating her willingness to submit to an interview). Instead, through her attorneys, she submitted written answers to selected questions, and despite having bragged about having 'the world's greatest memory', she claimed more than 30 times that she couldn't recall requested information. The special counsel decided against issuing a subpoena to compel Clinton's in-person testimony because her refusal to comply would entail lengthy litigation.
These are only a few of the findings about President Trump detailed in the redacted Mueller report. They confirm and supplement what we already knew, thanks to much maligned reporting, mainly by the New York Times and Washington Post, which the Mueller investigation shows to have been true. Indeed, if the press had not reported on Trump's efforts to impede the investigation (among other abuses), numbing many of us to his routine lawlessness, Mueller's findings would have been revelatory, shocking and appalling voters and perhaps even congressional Republicans.
And if Mueller's findings, in addition to a stream of media reports, had involved conduct by President Hillary Clinton, no Republicans, or honest Democrats, would be stating unequivocally that the findings completely exonerated her of any collusion, or other misconduct, because they might not constitute proof of a criminal conspiracy.
In fact, contrary to misleading assertions by attorney general Bill Barr, the special counsel did not absolve Trump of collusion with Russians because he didn't consider the question of collusion, which is not a legal concept. He considered evidence of conspiracy. And contrary to Barr's assertions, Mueller chose not to indict the president for obstructing the conspiracy investigation primarily because Justice Department policy bars a presidential indictment. If he had definitively found grounds for an indictment, Trump would have been deprived of the opportunity to defend himself 'through a speedy and public trial, with all the protections that surround a criminal case', the Mueller report noted. In other words, instead of conducting a witch-hunt, Mueller acted on concern for fairness to the accused. He did, however, intimate that Congress should consider the evidence against the president to ensure that he was not held above the law.
In fact, the special counsel detailed considerable evidence that the president tried and partly succeeded in impeding his investigation. Trump's success was limited by the refusal of a few aides to lie for him or otherwise assist in his obstructionist efforts. But as Mueller's report stresses, the lies told by Trump underlings and his own refusal to be interviewed 'materially impaired' the conspiracy investigation. Evidence was destroyed and witnesses lied, in what may have been a sufficiently effective cover-up of conspiracy. Trump was not charged with obstruction of justice partly because he was somewhat successful in obstructing it.
Congress has the power, theoretically, to hold the president accountable as Mueller suggested, but with the 2020 election campaign already underway and Republican senators fearful of offending the Trump base, impeachment by the Democratic House is unlikely. It will be up to voters to render the verdict on this venal, dishonest, profoundly corrupt administration, assuming votes aren't suppressed or influenced by successful misinformation campaigns.
The electoral ouster of Trump would be the least divisive and arguably most democratic outcome for the country. But while the House has good reason to defer to voters, it also has a constitutional responsibility to impeach a thoroughly unethical, imperial president who engages in gross misconduct with obvious contempt for the laws he is supposed to enforce. Not pursuing impeachment may well be the right political course, but it is bound to come at a cost. It will set a dangerous, incredibly low bar for acceptable presidential behaviour – strong evidence of criminality and abuses of power, mitigated only by what may or may not be insufficient proof for convictions and a policy against indicting a president.
Wendy Kaminer is an author, a lawyer and a former national board member of the American Civil Liberties Union.
Picture by: Getty.
To enquire about republishing spiked's content, a right to reply or to request a correction, please contact the managing editor, Viv Regan.