The great black Britons we seem to have forgotten about
The '100 Great Black Britons' campaign honours Dawn Butler, but not Learie Constantine.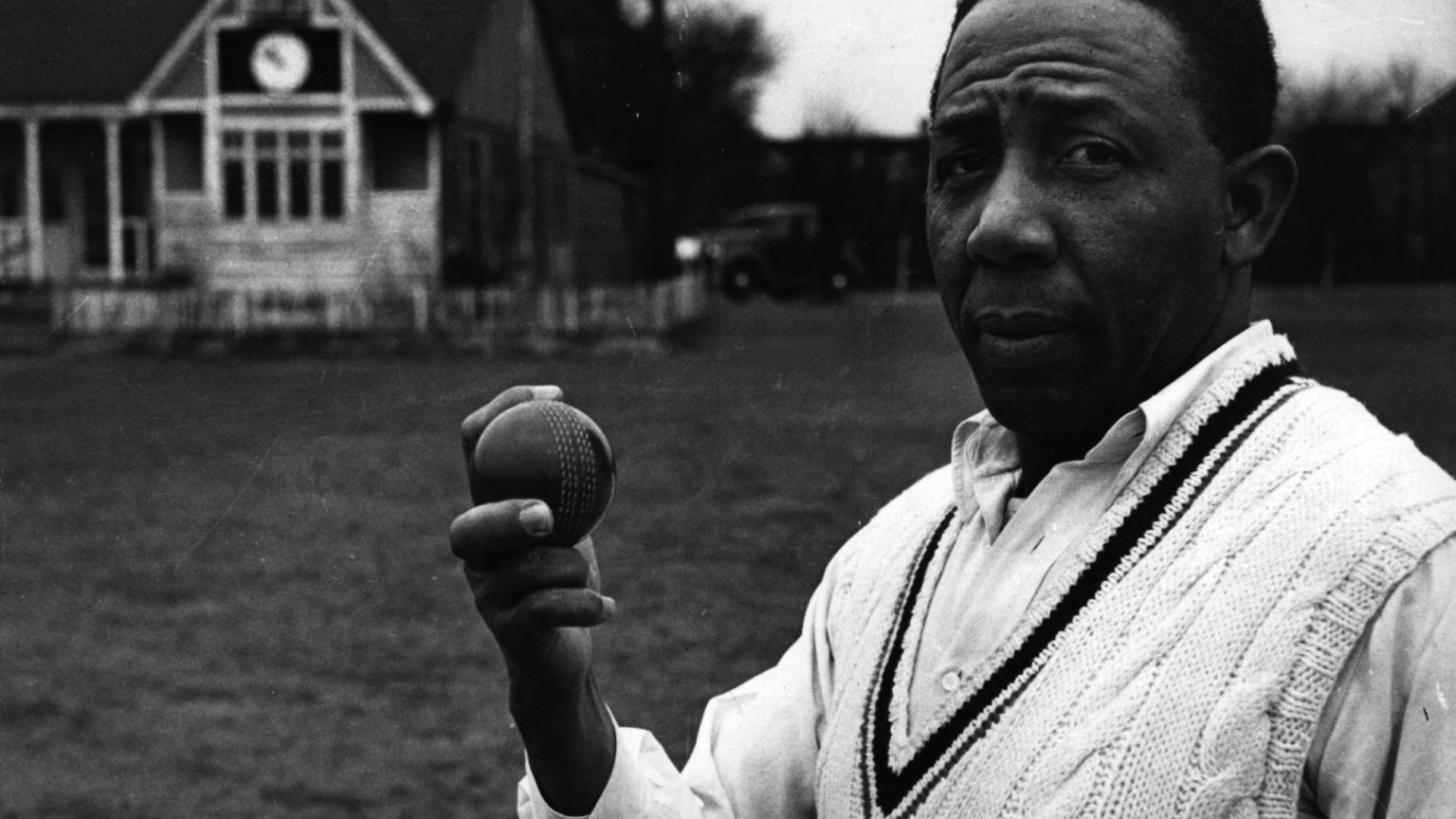 To mark Black History Month, a new campaign called 100 Great Black Britons has been launched. The brainchild of Windrush campaigner Patrick Vernon and historian Dr Angelina Osborne, the list, according to the Guardian, 'celebrates high-achieving black British individuals over the past 400 years'. But there are some remarkable omissions here.
For instance, the list doesn't include two of the finest news broadcasters in modern British history – Sir Trevor McDonald, who was knighted in 1999 for his services to journalism, and Moira Stuart OBE, who earlier this year received the Broadcasting Press Guild's Harvey Lee award in recognition of her five decades in the industry. Other notable people who don't appear include Welsh singing legend Dame Shirley Bassey and charismatic culinary icon Ainsley Harriott.
Formula One driver Lewis Hamilton is one of only a few sportspeople to make the list, which probably has as much to do with his recent Black Lives Matter 'activism' as his considerable achievements. Meanwhile, Welsh rugby-league legends Billy Boston and Clive Sullivan are left out. And even though black Brits have made outstanding contributions to the game of football, the likes of Viv Anderson and John Barnes also did not make the cut. Nor did Laurie Cunningham, Daley Thompson or Dame Jessica Ennis-Hill.
Arguably the worst omission is that of Learie Constantine. After taking the West Indies' first wicket in Test cricket, Constantine became a leading anti-discrimination advocate in Britain. During the Second World War, at the request of the British government, he made frequent radio broadcasts to the Caribbean, which documented the contribution of West Indians to the Allied war effort.
As West Indian migrants arrived in the UK, recruited to work in the factories of northern England after the war, Constantine worked closely with trade unions to facilitate their social and economic integration into British life. He later sued Imperial Hotels in a discrimination case that is widely considered to be a historic moment for British racial equality. He was knighted in 1962 and became Britain's first black peer in 1969.
Such oversights are all the more damning when one considers some of the individuals who are included in the list. One is Brent MP Dawn Butler, who has been guilty of indulging in the most egregious forms of identitarian race-baiting. In the wake of the killing of George Floyd, Butler stood up in the House of Commons and said it was time for the UK government to gets it 'knee off the neck of the black, African Caribbean, Asian and minority-ethnic community'.
The list also includes Tottenham MP David Lammy, who alongside likening pro-Leave Tory MPs to the Nazis has also peddled conspiracy theories over racially sensitive national tragedies. After the Grenfell Tower fire in West London, Lammy suggested that the authorities were under-reporting the number of deaths, as part of an alleged cover-up. He had no evidence to support this claim. He then proceeded to attack Sir Martin Moore-Bick, the retired Court of Appeal judge appointed to lead the Grenfell inquiry, arguing that a 'white, upper-middle-class man' should not have been appointed.
To top it all off, Kehinde Andrews, professor of black studies at Birmingham City University, is also celebrated here. Andrews, a regular writer for the Guardian and author of The Psychosis of Whiteness, recently described acclaimed writer and broadcaster Trevor Phillips (who is also not included) as an embodiment of the 'modern day Uncle Tom'. On another occasion, Andrews derided non-white Tory cabinet members, arguing that 'ministers with brown skin wearing Tory masks represents the opposite of racial progress'.
It is staggering that these people have been included where someone like Constantine has not. It speaks to the profound presentism of the identitarian left that a swathe of black British icons can so easily be excluded in favour of contemporary politicians and academics whose primary contribution to public life has been peddling toxic racial identity politics. That's hardly worth celebrating.
Dr Rakib Ehsan is a research fellow at the Henry Jackson Society. Follow him on Twitter: @rakibehsan
Picture by: Getty.
To enquire about republishing spiked's content, a right to reply or to request a correction, please contact the managing editor, Viv Regan.