Wishing death on Trump is not progressive
The social-media response to Trump getting Covid has been ghoulish.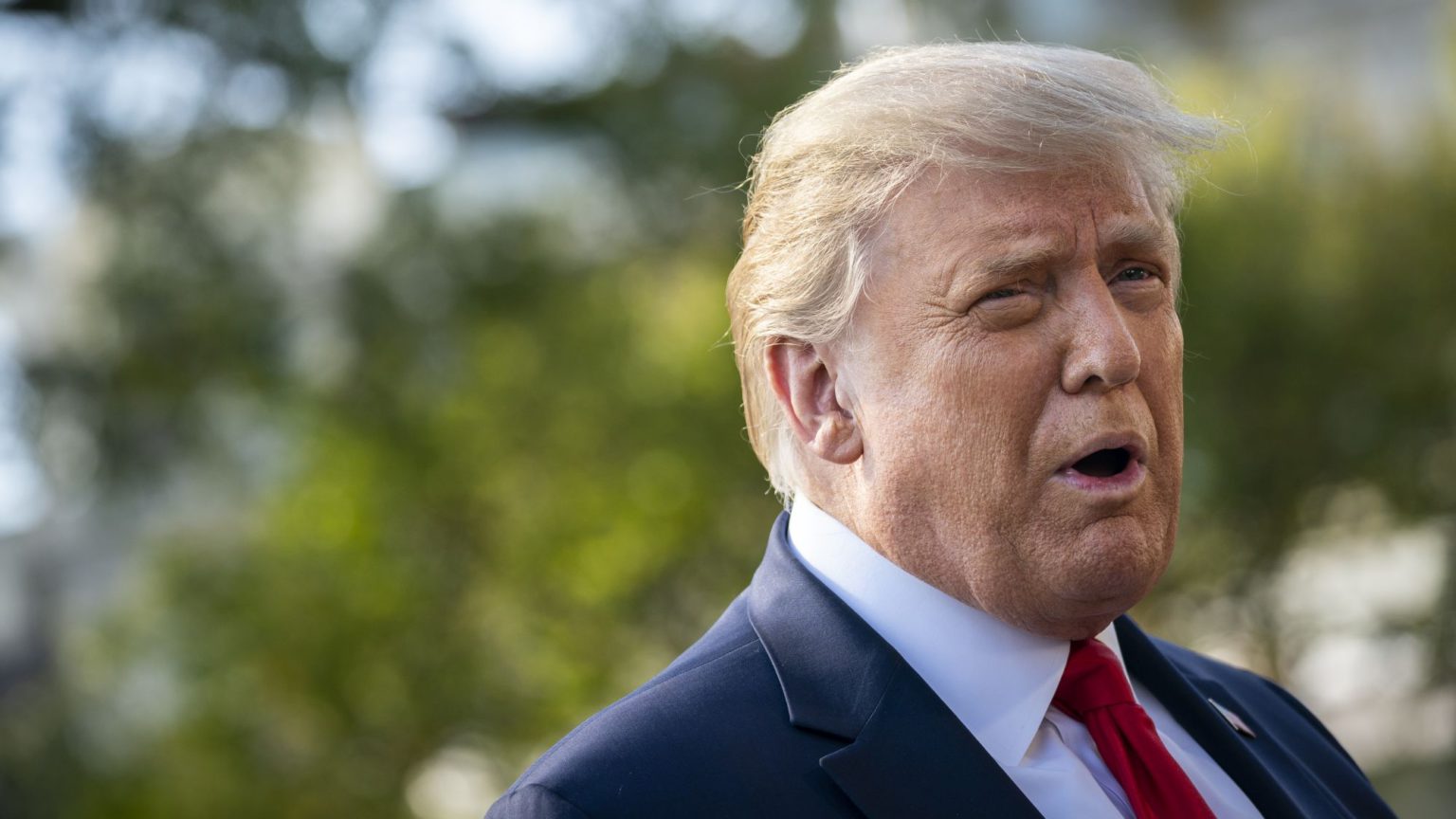 As soon as Donald Trump tested positive for Covid-19, the ghouls started celebrating.
Actor Dominic West, famous for his roles in The Wire and Game of Thrones, told ITV's Good Morning Britain that he 'leap[ed] in the air with joy' when he heard the news. He added, 'what goes around comes around', implying Trump deserves his illness.
This sort of thing is just so revealing.

West can barely contain his glee that Trump has tested positive, he doesn't even try.

Horrible man.

— Rupert Lowe (@RupertLowe10) October 2, 2020
The hacking group Anonymous gracefully tweeted, 'Zero sympathy and zero f*uck for Trump. He is murderer of 200k+ people' (sic).
Karma is a b*tch. Trump "claims" he tested positive for COVID-19. Highly possible he will recover.

Zero sympathy and zero f*uck for Trump. He is murderer of 200k+ people.

— Anonymous🍏 (@YourAnonNews) October 2, 2020
Meanwhile, Zara Rahim, a former national spokesperson for the Hillary Clinton campaign, said in a since-deleted tweet, 'I hope he dies'.
She tried to delete her horrible tweet but @ZaraRahim is a communications person so she knows, the internet is forever. After finding out Trump had coronavirus, the former Obama WH staffer and Clinton National Spokeswoman tweeted "I hope he dies". pic.twitter.com/ZQ9cRjb7P7

— Robby Starbuck (@robbystarbuck) October 2, 2020
No social-media hate fest would be complete without a contribution from Carole Cadwalladr. The Observer's chief conspiracy theorist warned Trump would use his illness as an excuse to 'tear up key functions of the state'.
A reminder to all Americans that the net effect of our prime minister catching COVID-19 was that it prompted a surge of patriotic support. From which he emerged with renewed popularity. Which enabled him to tear up key functions of the state

— Carole Cadwalladr (@carolecadwalla) October 2, 2020
These responses are perverse, but not surprising. Trump is constantly talked about as a uniquely evil man – supposedly far worse than any politician in living memory – and so the normal rules of human civility apparently do not apply to him. Trump is seen not as a political opponent to be defeated at the ballot box, but as an enemy to be snuffed out. This is not healthy in a democracy.
Picture by: Getty.
To enquire about republishing spiked's content, a right to reply or to request a correction, please contact the managing editor, Viv Regan.