Now the Covid cops are coming for children
Police in Manchester have been shutting down kids' birthday parties to enforce the mad local lockdown.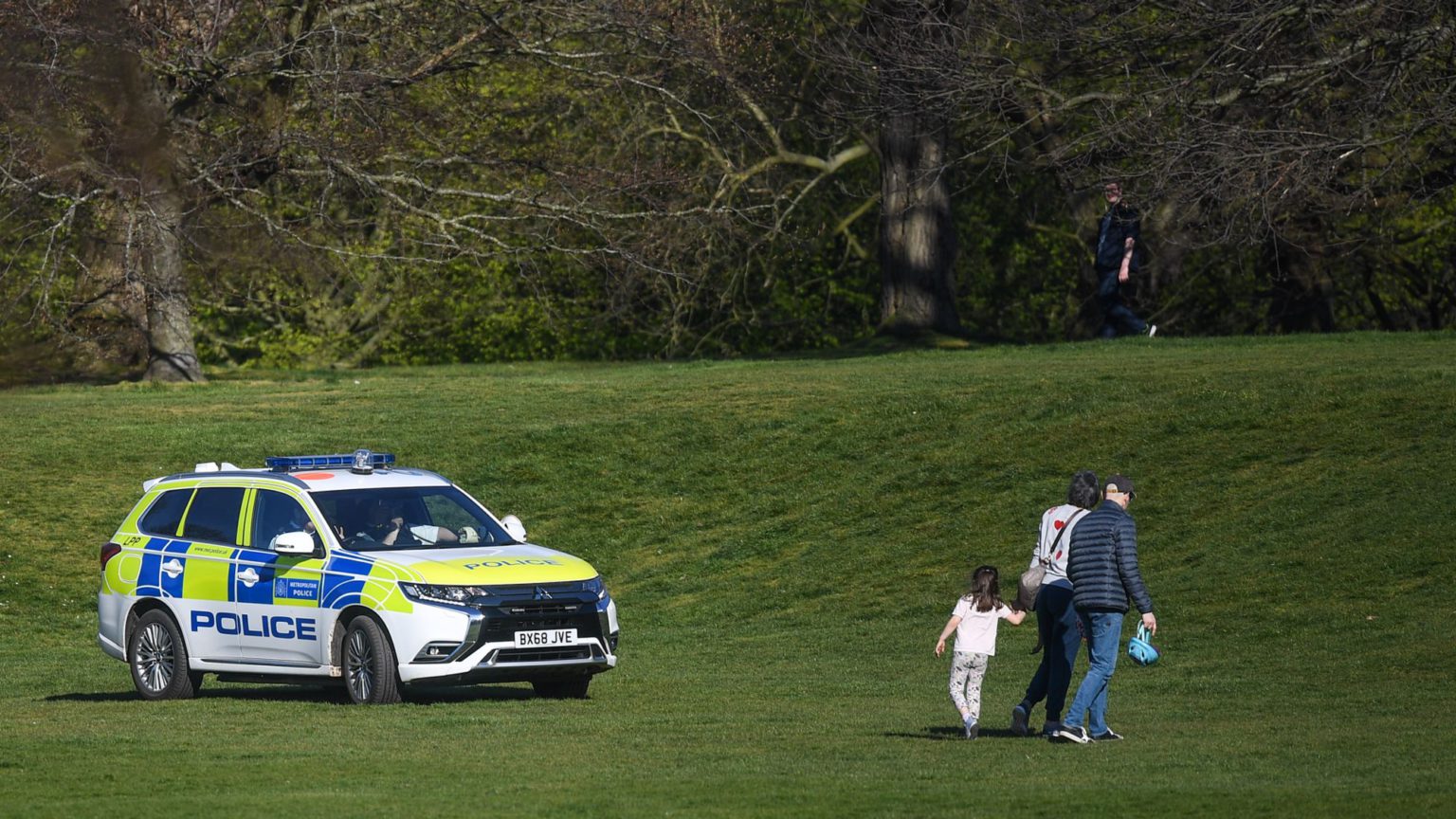 The lockdown police have come for the children.
It was reported on Monday by the Manchester Evening News that police have been breaking up kids' birthday parties in order to enforce local lockdown measures.
Manchester remains under a local lockdown because of a rise in recorded Covid-19 cases in the area. The rules ban members of different households from meeting in a garden, even if they observe social distancing.
In one case, police visited a party organised for a terminally ill child. Attempting to justify this, Greater Manchester's chief constable, Ian Hopkins, said that when officers realised the child was unwell, they had a 'quiet word' with the adults involved and sought to be discreet. This is revealing. The police implicitly recognised that what they were doing was inappropriate and likely to cause distress.
Earlier this month, former footballer Paul Scholes was visited by police after reports he hosted a birthday party for his son on the day the local measures came in. But the lockdown was announced so suddenly the night before that it was too late to cancel the party, and he (quite understandably) went ahead with it.
You have to wonder what kind of jobsworth neighbours felt compelled to rat out a bunch of kids finally having some joy in their lives after months cooped up indoors. Though the Covid crisis has brought out the best in some – like tireless key workers and selfless volunteers – it has brought out the worst in others, like those with a fondness for self-righteous, self-important snitching.
Episodes like these also make clear once again how misguided and confused the government's Covid-19 measures are. Hopkins said he felt like his force 'can't win' because it is criticised when it enforces the rules as well as when it does not. If the police were in any way sensible, they would exercise some judgement in relation to a children's birthday party and resist the urge to flex their muscles. Often, police don't understand the rules they are enforcing, and there have been cases throughout the pandemic of arrests made over laws that don't exist.
Ultimately, however, the police are enforcing the demands of ministers, and so it is the government which deserves to take much of the flak. It is thanks to the government's bizarre rules that, in Manchester, you can go to a pub or restaurant and share the space with dozens of others, but you cannot host a single guest in your own private garden. In this age of Covid, contradictory and nonsensical restrictions are the rule rather than the exception.
The government plans to encourage us to cut down on calorific foods after Boris Johnson's own health scare, while subsidising Big Macs to compensate for the economic disaster it has created. It is forcing British nationals returning from abroad to go into quarantine, but is still not testing foreign travellers – or indeed anyone – for Covid at the border.
The authorities seem to have taken leave of their senses. A child could do a better job.
Paddy Hannam is a spiked intern.
Picture by: Getty.
To enquire about republishing spiked's content, a right to reply or to request a correction, please contact the managing editor, Viv Regan.