Shaun Bailey's drug-test policy fails the sniff test
We need to tackle the real cause of drug-fuelled gang crime: prohibition.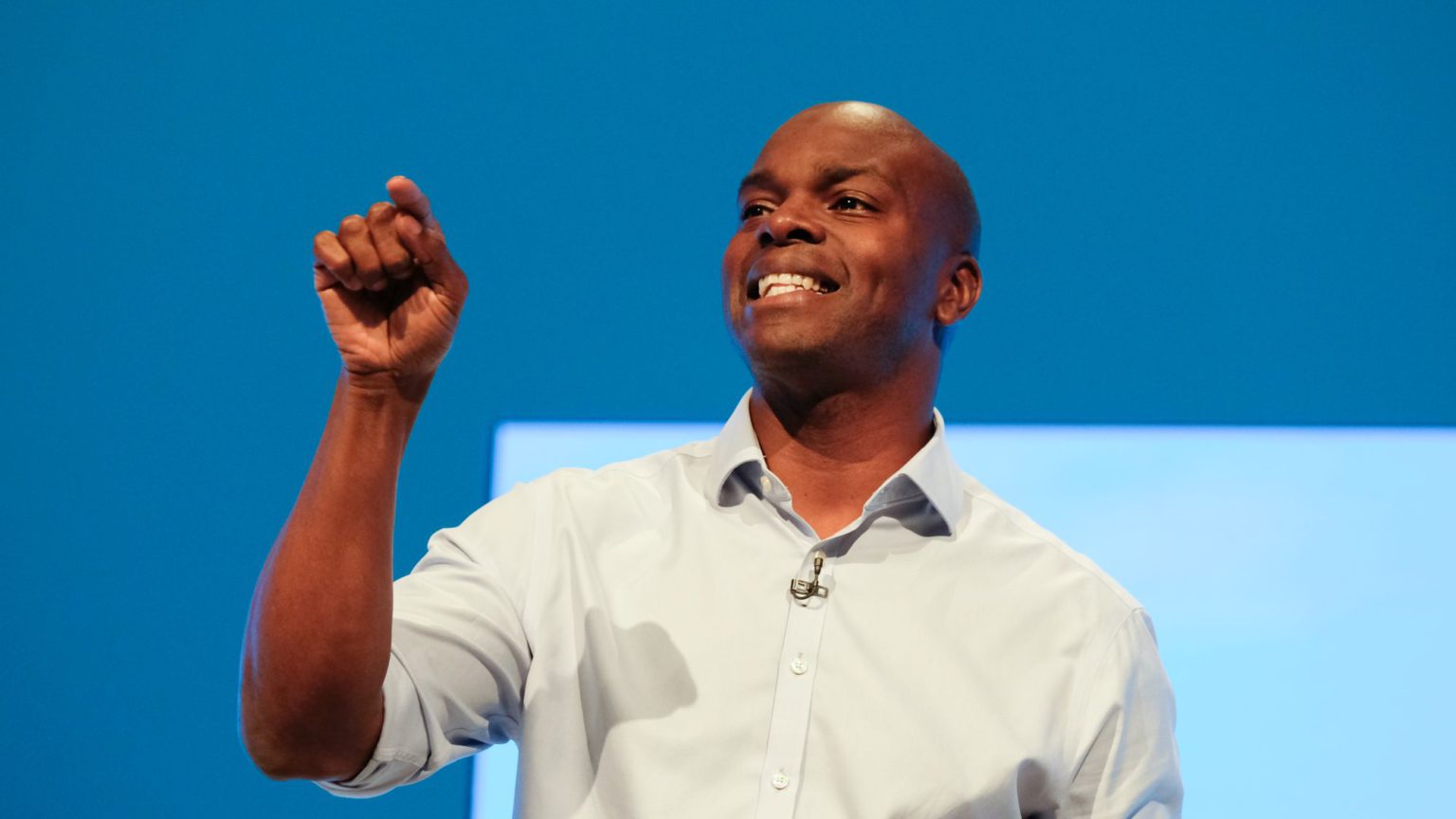 You've got to feel a bit sorry for Shaun Bailey.
The Conservative candidate for mayor of London ticks all the right boxes. He's black, thus proving the Tories are a diverse and modern party. He's from humble origins – after a life which included some petty crime, he pulled himself up by his bootstraps and started a charity working with gang members. If anyone can understand one of the biggest problems facing London today – gangs, drugs and knife crime – it's Shaun Bailey.
The trouble is, he's had about as much cut-through as a plastic knife on a concrete block. Polls back in March suggested he would win about 24 per cent of the vote – half the support of the incumbent, Labour's Sadiq Khan. This year's mayoral elections were postponed because of Covid-19. But Sadiq has been presiding over another epidemic – of knife crime and gang violence, with 149 murders in the capital last year, the highest level in over a decade. Transport for London is losing money hand over fist as well. But Khan is more interested in self-promotion than solving problems. One critic said Sadiq is not 'asleep at the wheel so much as staring at himself in the rear-view mirror'.
Even the previous Conservative mayoral candidate, Zac Goldsmith, got 35 per cent of the vote in 2016 – and he's a lanky, white eco-activist with £300million in the bank from his inheritance. He's about as representative of modern London as Downton Abbey.
Clearly, Bailey needs some eye-catching policy proposals. And this week, he managed to get a few column inches by announcing one – and it's an absolute stinker. He wants to introduce randomised drug testing in London's big firms. London is the cocaine capital of Europe, snorting 23kg of the stuff daily according to a study by King's College London. For so many people working in high finance, big business and the media, Charlie is a much-loved, high-status pick-me-up and social lubricant.
Bailey's plan is not to name and shame individuals, but to shame the companies they work for. In an open letter to business leaders, he wrote:
'This is a huge problem. Drug use is not only a crime in itself; drug use is a direct cause of crime, from county-lines gangs to stabbings on our streets. When people buy drugs, they are funding the criminals who traffic vulnerable kids and unleash mayhem on our streets. So as mayor, I'll call for every business in London with over 250 employees to sign up to a drug-testing charter.'
Having a go at a stereotypical image of rich wankers snorting coke and putting the blame on them for gang crime might play well in the media for five minutes, but it misses the point. If people want to use cocaine, that should be up to them. Getting wasted on a regular basis is nothing to celebrate, and there's no doubt that some people can get hooked on the stuff, sometimes with destructive consequences.
But the chief cause of drug-linked crime is prohibition. When something is both lucrative and illegal, there will always be someone willing to supply it at a price. When you operate outside the law, competition is ultimately dealt with at the point of a gun or a knife. With no product standards, the drugs can be cut with all sorts of chemicals that are far more dangerous than the drug itself. And far too many people end up in prison for being part of the whole enterprise, even when most of them are mere couriers or salesmen.
A really bold strategy would be to call for the end of prohibition. Clearly, there are plenty of drugs about if you know someone with the number of a dealer. These days, it's almost as easy to get drugs delivered as it is a pizza. If the aim of prohibition is to prevent people from using drugs, it has been a failure.
By legalising drugs, the moral responsibility falls back solely on the user, who could at least then buy a safe product. The price would no doubt fall, too, making it much less necessary for addicts to commit crimes to be able to afford drugs. If drugs were freely available, there would be no need for gangs to supply it and no turf wars to be fought. The police could find better things to do. Legalising drugs would free up the police to do important stuff like arrest people for being mean on Twitter.
Banning things that are popular, but which are seen as immoral by some people, is always a bad idea. Prohibition of alcohol in America was a failure and the War on Drugs has been a disaster, too. We need a brave and radical politician who could start an honest conversation about that. Sadly, that's not Shaun Bailey.
To enquire about republishing spiked's content, a right to reply or to request a correction, please contact the managing editor, Viv Regan.