Cancer patients have been sacrificed to corona panic
The decision to prioritise Covid at all costs has been fatal.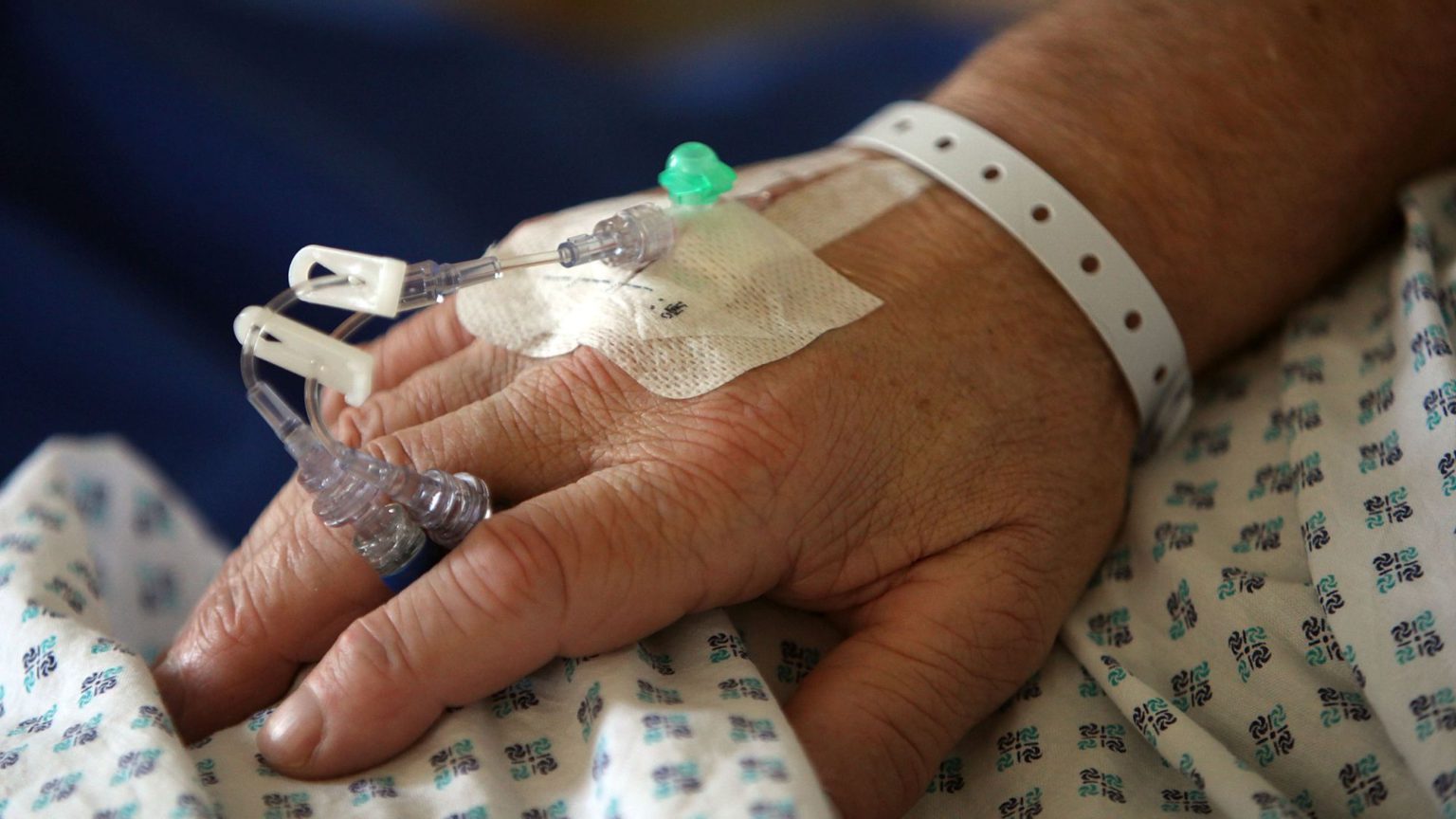 Five months on from the start of the Covid-19 lockdown, we are getting glimpses of just how great the long-term devastation will be. The economy is tanking and public services are in chaos.
As Ella Whelan recently pointed out on spiked, the lockdown has also done enormous damage to people's mental health. The number of people with depressive symptoms has doubled in the past few months as lockdown has left millions isolated and unable to rely on the face-to-face support of friends, family and counselling services.
But it is not just mental health that has been affected. Ironically, considering that the lockdown was supposed to save lives, the toll it has taken on our physical health has also been profound.
The Lancet reports that thousands of clinical trials have been abandoned or paused due to the difficulties resulting from lockdown and social distancing. 'For many patients who have turned to clinical trials as a last resort for cardiovascular conditions, who have cancer, or other life-threatening conditions, the eventual resumption of non-Covid-19 trials could come too late', it says.
For cancer patients, it is not only the curtailment of trials, but also the curtailment of more routine procedures, that could prove fatal. New analysis by the Institute for Public Policy Research (IPPR) and the Carnall Farrar (CF) healthcare consultancy reveals stark truths about the lockdown's effect on cancer screening and treatment.
From April to June, urgent two-week cancer referrals were down from 594,060 in the same period last year to 339,242 this year – an enormous 43 per cent drop. This no doubt reflects the temporary pausing of cancer screenings. Cancer Research UK says 210,000 people were screened in an average week before the Covid-19 outbreak, meaning that after 10 weeks of lockdown there could be a backlog of around 2.1million unscreened people.
There has also been a 31 per cent drop in chemotherapy attendance, and a fall of at least 29 per cent in cancer operations. Accordingly, five-year survival rates are likely to fall. IPPR and CF modelling suggests they could drop from 16.2 per cent to 15.4 per cent for lung cancer, from 85 per cent to 83.5 per cent for breast cancer, and from 58.4 per cent to 56.1 per cent for colorectal cancer. This would mean a fall back to survival rates last seen six years ago for breast cancer and eight years ago for colorectal cancer.
All this confirms what many of us have suspected for some time – that many patients with, or at risk from, serious conditions like cancer were pushed aside by lockdown in favour of a predicted wave of Covid-19 cases that did not really materialise. We know that the NHS did not reach capacity during lockdown. And so we have to ask why the sacrifice of vital care services for other conditions was deemed necessary.
Pathologist Dr John Lee has argued that the medical establishment seems to have forgotten the Hippocratic oath of 'first, do no harm' – that is, do not take action unless you know what you are doing will be better for the patient than the status quo. He believes that the lockdown was not consistent with this approach.
Indeed, in deciding to eject or reject patients who needed treatment or care, the government and the NHS gambled with the lives of the unwell. It was wrongly assumed that hospitals would be overwhelmed by Covid, and now it is becoming clear how dearly we are to pay for that roll of the dice. Undoubtedly, the suspension of healthcare has done more harm than good.
When we add to this the national scandal in care homes, where patients were discharged from hospitals into care homes without having to take a Covid test, a picture forms of incoherent, poorly thought-out policies leading to large numbers of avoidable deaths. Perspective was lost in the early weeks of the pandemic, and everything was sacrificed to the totemic corona god.
The IPPR report is right to say that if a 'second spike' of Covid-19 does come – or, we may add, any future pandemic arrives – the same mistakes must not be made again. 'Repeating this approach would be catastrophic', it says.
Indeed, if there is one lesson to be learned from the year of Covid, it is that maintaining perspective in a crisis is crucial to minimising the damage it causes.
Paddy Hannam is a spiked intern.
Picture by: Getty.
To enquire about republishing spiked's content, a right to reply or to request a correction, please contact the managing editor, Viv Regan.