How not to win the argument on immigration
The shrillness of the pro-migrant left is setting back the case for immigration.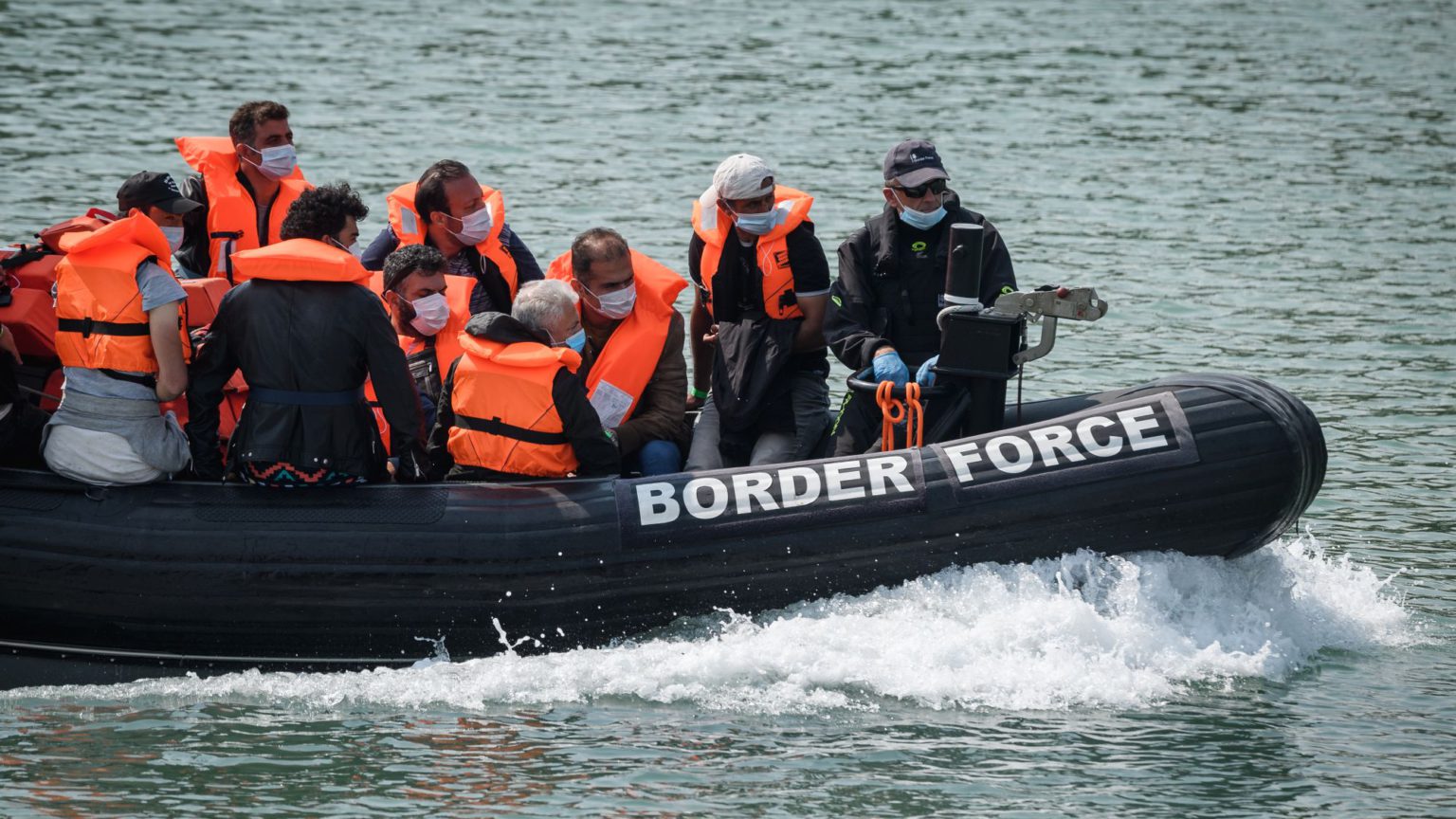 There is a lot about the current immigration debate, sparked by the arrival of around 4,000 migrants so far this year on dinghies from France, that is depressing.
There's the right-wing talk of an 'invasion' of migrants, from Nigel Farage and various Tory MPs, which is hysterical and ugly. There's Priti Patel saying she will tighten up asylum law in order to 'send the left into meltdown' — 'owning the libs' is no serious person's idea of good governance.
But the push-back to all this from pro-immigration left-wingers has also been characteristically terrible. They have resorted to the sort of shrill moralism that has long plagued the cause of open migration; they can't help but deride as racist reactionaries the very people they are supposed to be winning over.
For those of us who support the freedom of people to come to this country in search of a better life, and who think the solution to the issue of people making perilous journeys across the world's busiest shipping lane is to create safer legal routes for them, we have our work cut out for us.
This is not because Britain is the bigoted backwater of Paul Mason's fever dreams. 'Facebook groups, pub conversations, the comment sections in tabloid newspapers and the talk radio shows are alive with the fantasies of people who want – either explicitly or implicitly – to sink the arriving boats', he writes, in his latest New Statesman column.
According to the European Social Survey, the UK is among the least anti-immigration countries in Europe, beaten only by Sweden and Norway in a 12-country survey. Attitudes to immigration have also softened since the EU referendum, with Leave and Remain voters moving in a positive direction by a similar amount. Racism and hostility to outsiders in general has been plunging for decades.
But concern about immigration and dislike of migrants are not the same thing, and opposition to immigration in the UK remains considerably high. According to the Migration Observatory at the University of Oxford, 44 per cent of Brits want immigration reduced, 39 per cent would rather the numbers stayed the same, and just 17 per cent favour an increase.
When it comes to the issue of the dinghies specifically, a recent YouGov poll suggests 49 per cent of Brits have little or no sympathy for those arriving on our shores, compared with 44 per cent who have a great or fair amount of sympathy. But the argument coming from the pro-immigration side at the moment seems designed to send public opinion in the other direction.
Firstly, there's the disingenuousness. The issue of migration is increasingly painted only as a case of asylum seekers fleeing war and persecution, to which the easy riposte is that, in the case of the dinghies setting sail from Calais, they are fleeing France – a perfectly safe country in which to seek asylum. Rather than make a case for the freedom of migrants to come to this country to make a better life for themselves, many resort to obfuscation and emotionalism.
Then there's the retreat into legalism. Left-wingers and liberals delight in pointing out that any plan to turn back migrant boats would be illegal, and that it is not a requirement under international law for refugees to apply for asylum in the first safe country they arrive in, as if doing so alone vindicates their argument. It doesn't, and will only further frustrate those who feel the hands of the UK are already tied by international treaties and law.
And finally, there's the bigotry – directed not towards migrants, but native Brits, who are supposedly the ignorant playthings of Tories and tabloids. Constant accusations that the government and the media are 'stoking tension and division' in discussing this issue relies on a low view of the public as a bunch of lumpen racists awaiting a dog-whistle.
This week Sky and the BBC were castigated simply for filming the crossings and trying to interview migrants. Reporting on the dinghies in this way is 'deeply exploitative' and feeding a climate of 'xenophobia and racism', according to refugee charities. Commentators say that even using the phrase 'illegal immigrants' is wont to stir up hate.
This is how not to win the argument on immigration. Rather than make a case for freedom and openness, rather than challenge the culture of limits that underpins anti-immigration sentiment, these people opt for platitudes and moralistic fury. Faced with a public who disagrees with them, the pro-migrant left just starts calling them all racists.
Never has there been a group of people so convinced that they are right and yet so incapable of explaining – convincingly – why. The biggest barrier to a more liberal migration policy today is the shrillness of the pro-migrant left.
Tom Slater is deputy editor at spiked. Follow him on Twitter: @Tom_Slater_
To enquire about republishing spiked's content, a right to reply or to request a correction, please contact the managing editor, Viv Regan.