Are we all Russophobes now?
The Russian and Chinese governments are weaponising the all-pervasive 'phobic' suffix.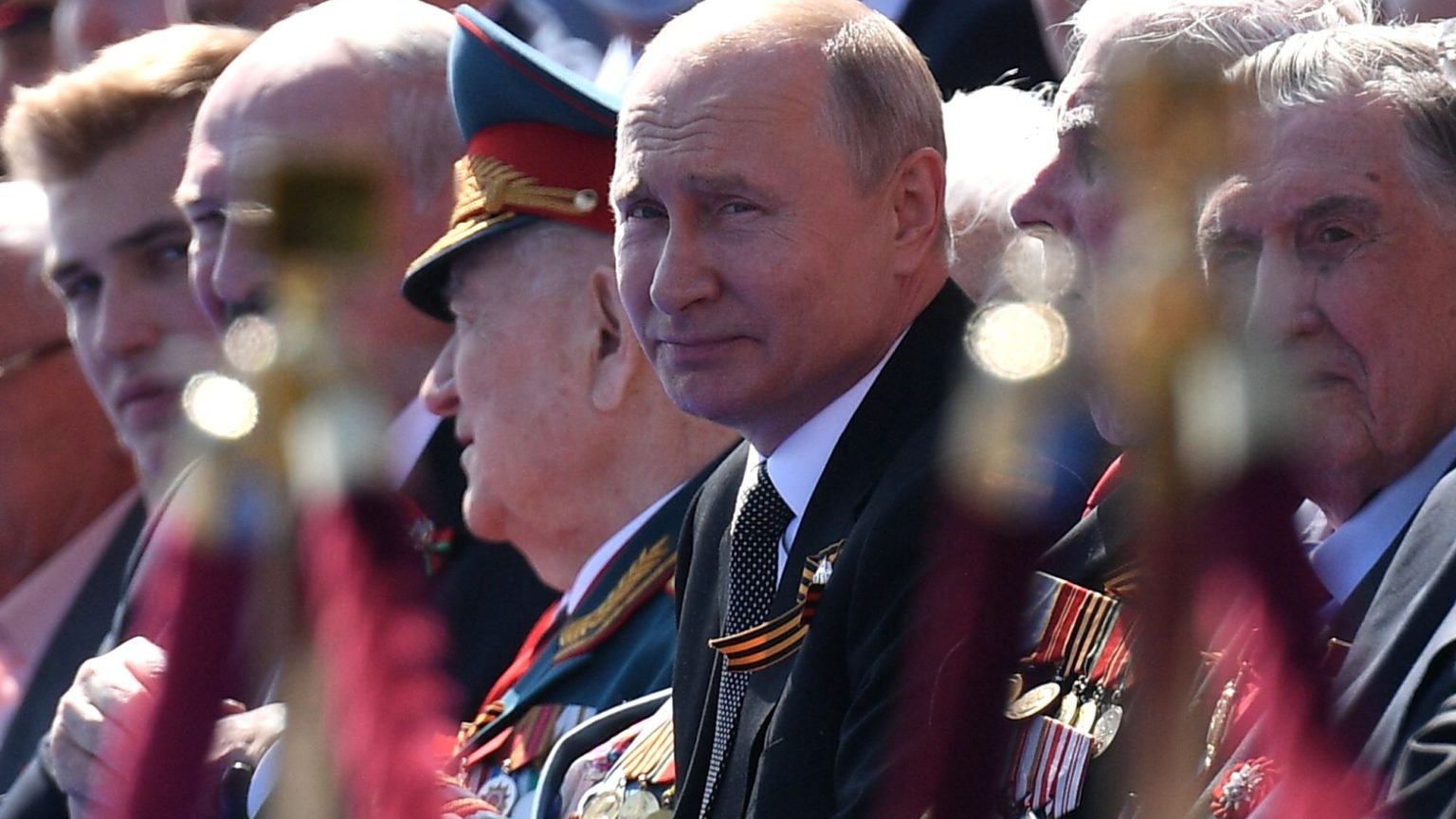 What on earth does it mean to 'Russophobic'? If you were paying attention to the Russia report last week – and the deluge of predictable responses to it – you might have found yourself asking that very question when the word was used, by the Kremlin itself, to describe Britain's hidden bigotry against the Big Bear.
First, a note of clarification on Russia: ever since the Brexit vote, some tribal Remainers have tried to blame the result on malevolent Kremlin activity. And they were wrong. Not in saying Russia intervened per se (its army of Twitter trolls usually 'intervene' in anything) but in claiming that its activities had somehow brainwashed Leave voters or corrupted the process itself. It's a slightly subtle point, but it's important here.
Crucially, it means that when Maria Zakharova, Moscow's combative foreign-affairs spokesperson, accuses Britain of widespread 'Russophobia' (as she does on a semi-regular basis), she isn't taking issue with Carole Cadwalladr's wilder theories, or anything of that ilk. Instead, she's suggesting that our entire society is teeming with anti-Russian bigotry. Racism on the scale that Guardian types like to call 'systemic'.
The idea of systemic Russophobia is an excellent example of one of those clever-stupid things. It's stupid because the premise itself is so easily debunked. But it's also very clever as it taps into the rotten nature of the way we are increasingly being encouraged – at least by the identitarian left – to think about politics more broadly.
For years now, the proponents of identity politics have understood that the way to raise the importance of a pet issue is to turn it into a 'phobia', thereby putting it on a par with actual social evils (racism and homophobia, for example – at least in the way we have traditionally understood them). Calling something a phobia also suggests it can be cured, be that via supposed 'education' or by demonising views that promote it. In short, if you want something taken seriously, pathologising it is the way to do it.
No wonder, then, that with the rise of social media, the phobia suffix has been stretched beyond parody. Debates around the misuse of the term Islamophobia are well rehearsed (with some devout Muslim writers – like Qanta Ahmed – rejecting the label entirely). But have you heard of 'queerphobia', 'polyphobia' (discrimination against people in polyamorous relationships), or even 'whorephobia'? According to the loopier corners of Twitter (the sort of places that Russian trolls go for inspiration), they are all very real phenomena.
I should say that I don't doubt that people with multiple partners find themselves on the end of the occasional impolite remark (on the contrary, I imagine it goes with the territory), or that prostitutes are often victims of violence. But are these honestly the result of societal 'phobias'? Should we be discouraged from making jokes about swingers? Are we duty bound to remove the 'stigma' from sex work? Or are these largely invented evils?
Then there are those broadly valid terms, like transphobia, which have historically been used as a shorthand term for verbal and physical abuse against transgender people, but have lately been stretched to render the very idea of single-sex spaces as a manifestation of bigotry. The idea of anti-trans bigotry itself isn't bunkum, but the phobia label is notoriously open to abuse from bad-faith actors. Not least as anyone who disagrees with even the most extreme propositions of trans activists risks being labelled a bigot.
When you look at how some of these bad ideas have slipped into offline political discussions (ie, the real world) you can see why the Kremlin has jumped on the bandwagon. All it takes is to convince one privilege-obsessed gender-studies professor that Russophobia exists – or one nervous HR department to settle a discrimination claim – and you might be in business. And as silly as that sounds, would it really be that much of a leap?
After all, it has long been a sacred tenet of identity politics that it's up to marginalised groups to describe what counts as bigotry. No one else. And if only trans people can say what's transphobic, why shouldn't it be the same for Russians? If Zakharova – a Russian – feels slighted by the Russia report, then who am I – a presumably privileged Brit – to disagree?
Perhaps we should be grateful for the Kremlin. Their usage of the term Russophobia (a trick since copied by the Chinese Communist Party, incidentally) does at least allow us to highlight the rather pitiful intellectual foundations of the broader identity-politics model. And it also gives us an incentive to wise up as to how these corrosive debates are weakening us in the long run.
The exact scale and strategy of Russia's information warfare is hotly disputed, but the verdict of saner analysts seems to be that Putin and his allies seek to discredit Western democracy (with the ultimate aim of protecting their own regime) by attempting to sow division and using our own weaknesses against us. I would venture that this is a perfect example of that: our obsession with identity politics is sending us potty and the Kremlin will happily use that to its own ends. Or maybe that's just a Russophobic smear. Who knows.
Robert Jackman is a critic and writer with the Spectator.
Picture by: Getty.
To enquire about republishing spiked's content, a right to reply or to request a correction, please contact the managing editor, Viv Regan.