It isn't racist to criticise China
The Chinese government is not the same as the Chinese people.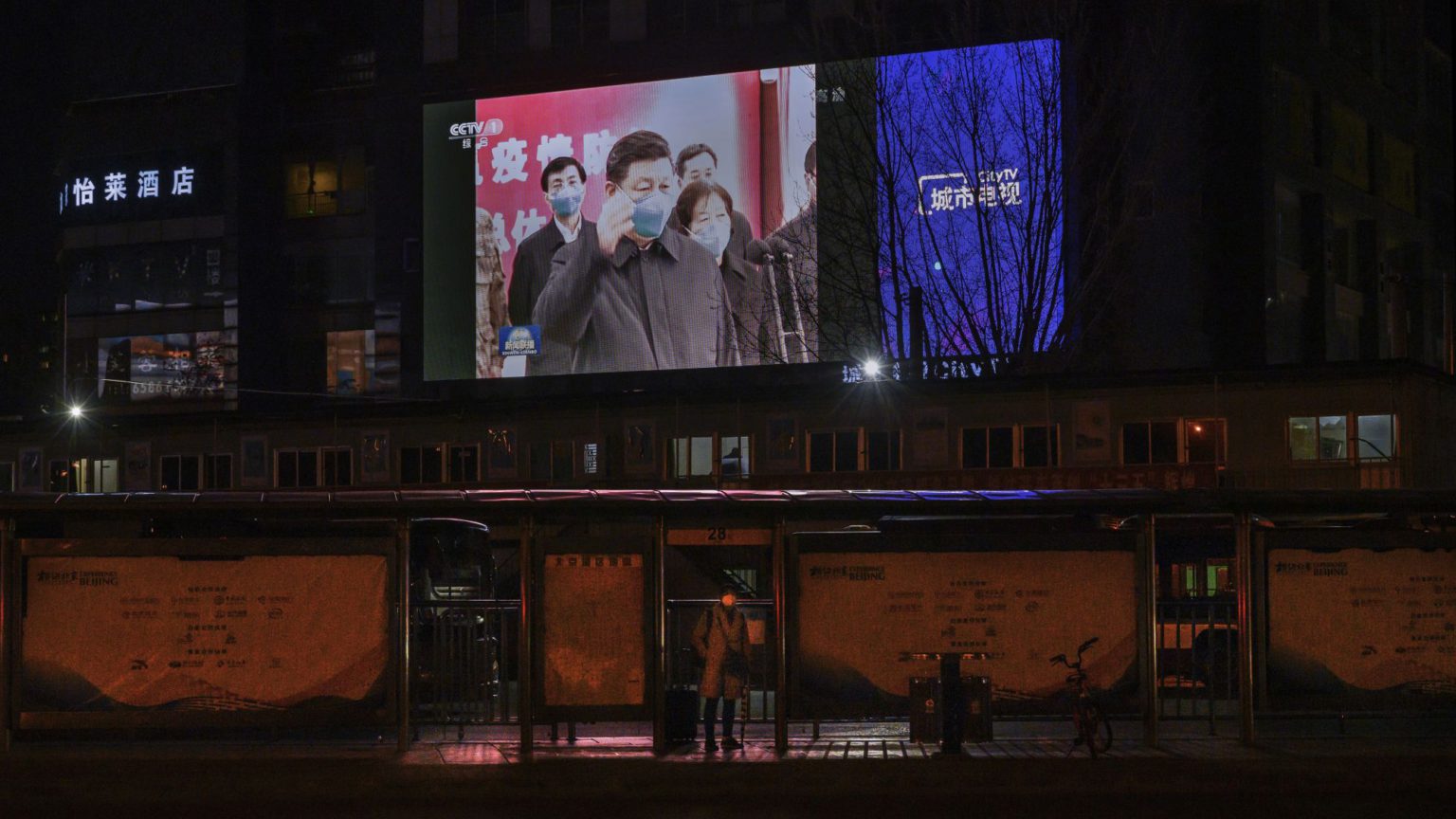 You might think that criticising the authoritarian Chinese regime is relatively uncontroversial in the UK, especially amid the coronavirus pandemic. But it turns out that anyone who finds fault with Beijing for its bungling of the crisis can be accused of racism.
The charge sheet against the Chinese government includes suppressing information about the virus, allowing it to spread in the crucial early days, censoring and detaining whistleblowers and selling defective supplies to other countries. However, merely to raise these points makes one a racist, according to some.
After the Mail on Sunday published a spread admonishing the Chinese administration for its missteps, Labour MP Sarah Owen accused the paper of using 'racist tropes' and of blaming an 'entire nation / ethnicity'. Of course, it did no such thing. It criticised the government, not the nation and its people. One of the op-eds in the spread, by Conservative MP Tom Tugendhat, praised the 'brave' Chinese doctors who sounded the alarm about the new virus. He also singled out Taiwan for its exemplary response.
Owen also gave an interview to the advocacy group Hope Not Hate in which she argued that certain Tory MPs were stoking up racially aggravated attacks. She cited the case of a Singaporean man who was attacked by teenagers in London. Owen argued that Iain Duncan Smith, Michael Gove and Damien Green, given their stern condemnations of Beijing, could be fuelling similar attacks in future. Again, she claimed that these MPs blamed 'an entire nation'. This is clearly unfair. Everyone knows that when politicians refer to 'China', they mostly use it as a synecdoche for its government, not its people.
Owen's belief that criticism of the Chinese administration would lead to hate crime was also shared by Hope Not Hate founder Nick Lowles. Lowles has confidently predicted that 'anti-Chinese rhetoric' from the government and in the press would 'lead to an upsurge in attacks and abuse on the UK's Chinese community'. This rather dim view of the British people and their supposed bigotry seems even more prejudiced than the 'anti-Chinese rhetoric' he is worried about.
Labour MP Bell Ribeiro-Addy also weighed in, tweeting: 'As senior Conservatives publish Sinophobic screeds in the right-wing press to distract from their own government's lethal complacency, it's clear racism won't stop for coronavirus.' What Ribeiro-Addy seems to be saying is that it is imperative to scrutinise the Conservative government but it is racist to scrutinise the Chinese government.
Another Labour MP to get in on the action was Zarah Sultana, who described Tory criticism of China as 'bigotry', equating it with Islamophobia and anti-Semitism. Given that many on the Labour left would fiercely contend that criticism of Israel is not inherently anti-Semitic, why conflate criticism and racism in relation to China?
Of course, it hasn't just been Tories who have been slammed as bigots for criticising China. It was only a matter of time before Nigel Farage got it in the neck. Farage wrote a piece for Newsweek calling for the West to rethink its relationship with China. In response, lawyer, activist and some-time This Morning guest Dr Shola Mos-Shogbamimu called Farage a 'racist idiot'. Labour's deputy leader, Angela Rayner, also joined in. Responding to Farage's tweet saying that 'It is time to challenge the Chinese regime', Rayner quipped that 'racism is a disease as dangerous as any virus but you seem to be a super-spreader'.
Ironically, those who label criticism of the Chinese Communist Party as racist are using the same tactic the CCP has used to deflect criticism over the years. For instance, last year, when the Canadian government called for the release of its citizens who had been arbitrarily detained in China, China's ambassador accused the Canadians of 'white supremacy'. More recently, when a Danish newspaper published a cartoon depicting the Chinese flag with virus particles instead of stars, the Chinese embassy called on the cartoonists to 'reproach themselves for their mistake and publicly apologise to the Chinese people'.
It should go without saying that in a country whose people cannot choose their political representatives, criticism of the Chinese leadership cannot possibly be considered the same as criticising all Chinese people. It should also be obvious that raising concerns about Beijing's handling of the virus is not racist.
Robust criticism is necessary in times of crisis. Crying racism when there is none is not.
William McGee is a writer.
Picture by: Getty.
To enquire about republishing spiked's content, a right to reply or to request a correction, please contact the managing editor, Viv Regan.