Let's take a giant leap out of lockdown
Our economic and cultural revival cannot wait any longer.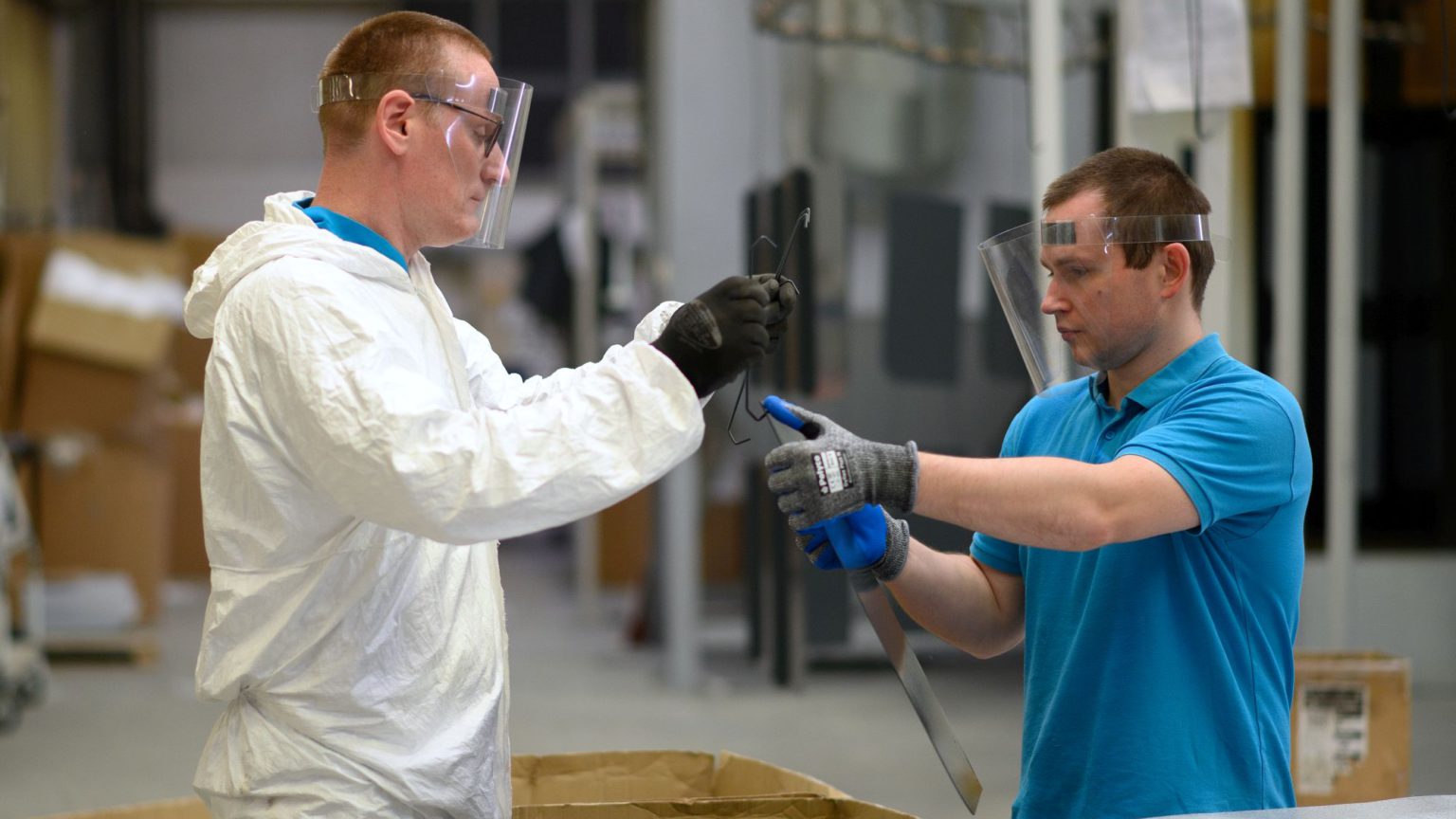 With pubs and bars set to reopen on 4 July, Britain has taken another one of Boris Johnson's 'baby steps' out of lockdown. This tentative approach might reflect an anxious public mood, but the remedy to our cultural malaise and imminent economic devastation cannot wait. A safety-first-and-last obsession can only feed the crippling cycle of fear that will retard our recovery, our children's education, and the fight against everything from inequality to cancer.
After three months of confinement, the country desperately needs a reinjection of energy and ambition – all the things that the passivity and fearfulness of lockdown has sucked out of society. To repair and limit the damage that the lockdown has done, we need to adopt a bold 'giant steps' strategy to supercharge an economic and cultural reawakening.
Most of the visions being put forward for life after the pandemic – such as more home working or cycling to work – are merely projecting our current fearful state of mind on to the future. As the writer and investor Paul Graham observes: 'When you're in the middle of a crisis, you tend to overestimate how permanent its effects will be.'
Let's remember, we are going to get over the health crisis soon – hopefully in a month or two. Growing numbers of people are becoming more concerned about our debilitating response to Covid-19 than the virus itself. We urgently need to get back to rebuilding our lives and the economy, as well as making sure we're better prepared for any future pandemics.
Here are six modest proposals for what to aim for after lockdown that challenge the deadening culture of safetyism that the lockdown has exposed.
Rewire local government to get things done
The Covid-19 crisis has exposed a monumental failure of our governing institutions – from central and local government to the NHS and Public Health England. They have proved hopelessly disconnected and ineffective. Emptying wards of infected elderly people into care homes, the PPE procurement fiasco and the inability to reopen schools are just three appalling examples. The crisis has highlighted how these institutions are configured to regulate, nudge and virtue-signal rather than get stuff done.
Local government needs a big rethink. Is it really too much to ask that it is more powerful, action-orientated and democratically accountable? To repair and limit the damage that the lockdown has done, we need to get a lot of stuff done – and quickly.
Mobilise state aid to build new industries
Paradoxically, as we reopen our cities, the economic devastation will become more evident, as restaurants, bars and gig venues don't reopen, shops are boarded-up and unemployment rates continue to climb. We need an urgent and intensive focus on creating new jobs.
The state has a key role to play in fostering an industrial renaissance – something that we needed before Covid-19 but is now an absolute imperative. This is not about propping up companies that were on their knees before the crisis – that would only prolong the agony. Resources should instead be invested in job-creating new sectors such as genetics, cybersecurity, automated flexible manufacturing, urban logistics, and urban air-purification systems. These sectors have the potential to drive growth.
Build more bloody houses
Local authorities need to be empowered to build homes at scale to make living in cities more affordable. That includes family houses with gardens on the green belt. It is likely that many of us will spend more time working from home and will be more prepared to do a longer commute if it's only for two or three days a week. The urbanist orthodoxy of densification which celebrates rabbit-hutch developments on brownfield sites will probably fade.
To supercharge construction we need to loosen planning restrictions, launch a massive programme to train the next generation of builders and invest in factory-built houses that will raise productivity and the quality of new buildings.
More integrated transport
Pandemic or no pandemic, public transport is too overcrowded. We need more, faster and better-ventilated capacity. That includes more orbital options to circumvent the urban centres, for suburb-to-suburb journeys. Families and older people need fast, comfortable and convenient options that aren't restricted to biking or scootering through the wind and rain. Against the current fashion for sustainability, that must include private cars.
Revitalise public space
We have all been cooped up at home for months. Cultural life has been reduced to reading and watching Normal People. Neighbours have been encouraged to snitch on each other for going for a second run. City life has often felt more like village life.
We need to fill the city with crowds again. Cities thrive on citizens rubbing up against each other to produce and exchange ideas, goods and services. Sure, that physical proximity can also help to spread viruses. But Seoul, Hong Kong and Singapore are much denser than London and have dealt with the Covid-19 crisis much better by having better systems in place.
Hollowed-out high streets are in particular need of attention. This recession and the accelerated shift to online shopping are big blows to high-street retailers. The time is right to reshape high streets into more mixed-use community hubs, which could include low-cost flexible workspaces, health and childcare centres and performance spaces.
Integrate healthcare systems
The neglect of care homes is a scandal, and their disconnection from hospitals a disgrace. We need a unified healthcare system that is effective and humane for both patients and staff.
This should include 21st-century data analytics. The crisis has been exacerbated by a lack of accurate and timely data. What's more, the public have been shielded from the details. We need a data platform that integrates NHS, care-home and track-and-trace data that will allow us to learn more quickly and manage future pandemics less ineptly, while maintaining high levels of privacy protection.
After one of the most effective peacetime campaigns to petrify a population, it is incumbent on leaders at all levels of society to help the public better understand the actual levels of risk more rationally. They also need actively to encourage people to get on with their lives so that commerce can course back through the nation's veins again.
For example, the density and sociability of cities have been pathologised during the pandemic. Taking public transport is now deemed tantamount to dicing with death. But the latest evidence is counterintuitive. If metro trains and buses are super-spreaders, why does Hong Kong have a tenth of the infection rate of Kansas? Risks remain, but with rational precautions we can – and must – restart our lives and the economy.
Too much discussion of post-pandemic society assumes that cities are a problem from which we need to escape. Yet cities are our engines of innovation, change and growth. We need to unleash their energy and ambition to accelerate the economic and cultural revival of the nation. We need to take giant strides out of lockdown and into a less fearful future.
Kevin McCullagh is an innovation consultant and writer.
Picture by: Getty.
To enquire about republishing spiked's content, a right to reply or to request a correction, please contact the managing editor, Viv Regan.