Stop sneering at Primark shoppers
There is more than a whiff of class contempt in the branding of shoppers as 'Covidiots'.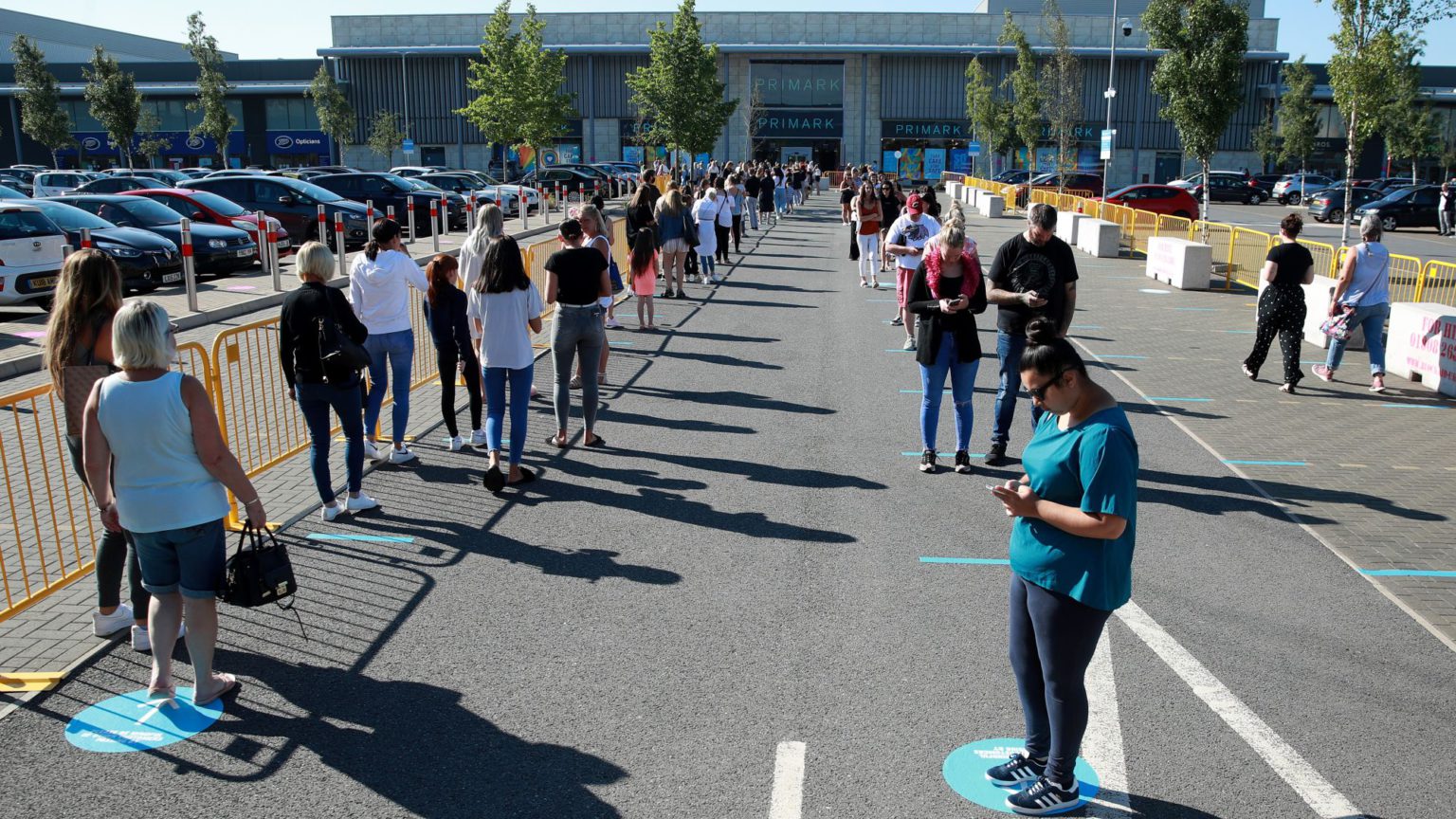 As many non-essential shops reopened on Monday, some people began to sneer at the long queues of customers.
Apparently, the desire to replace worn-out clothes or pick up other fresh goods at your local chain store is both evidence of out-of-control consumerism and that the country is awash with 'Covidiots'. Queues outside the nation's Primark shops drew particular attention for their great length. Cheap garments, it seems, are not an acceptable priority in these times.
It seems odd that people are surprised at the level of demand. After months locked away, unable to see friends and loved ones, many of us are desperate to get back to some kind of normality. We have missed the opportunity to shop at our favourite stores and dine in our favourite restaurants.
In normal times, we would not be happy to queue for hours on end to go to a clothes shop. On Monday the determination of some to battle through to get their opportunity to shop was indeed striking.
But these are not yet normal times.These are the furtive beginnings of a return to the way things were, but the pace of change is slow. And yet even that glacial-speed progress seems to be offensive to some. Despite the Covid-19 epidemic passing into history, it is apparently still vital to public health for snobs to police the shopping habits of the masses.
You would have thought it obvious why, after a period which has seen the most extensive restrictions on civil liberties in the UK's history, lots of people would be keen to take early advantage of the recent relaxations of the rules. We need only look at London's parks to see how sick of lockdown many are.
Those upset that large crowds are attending big shops appear to be unaware of how the other half lives. Why are people so keen to go to Primark and McDonald's, they ask? Is it not obvious? Might it have something to do with the fact that some folk do not have much cash to spare, particularly at a time of high unemployment and reduced incomes?
The refrain then becomes that shoppers should not leave their homes but instead order online. But shopping is not a purely practical exercise. It is usually meant to be an experience – one which is difficult to fully reproduce over the internet.
We have all experienced the frustrations of unpacking newly delivered clothes only to find they do not fit, or of opening an eagerly awaited meal delivery only to find it has gone cold. Browsing local stores is one of the basic pleasures we took for granted, and many have sorely missed it since it became impossible. Now that it is possible again, it makes sense that large numbers have been keen to return.
We are not allowed to relax in pubs. We are not allowed to have parties of any real size. We are not even allowed to get within two metres of people we do not live with. In short, despite the collapse in cases and fatalities from Covid-19, our lives remain pretty boring and restricted. In this context, criticising shoppers for trying to brighten up their daily lives at a time of national ennui lacks empathy.
Things have been particularly hard for those living in small, cramped apartments without gardens, and for those living alone. Some of these people will no doubt have opted to join the throngs pounding the high streets on Monday. We cannot blame them for wanting their lives back.
Paddy Hannam is a writer.
Picture by: Getty.
To enquire about republishing spiked's content, a right to reply or to request a correction, please contact the managing editor, Viv Regan.