Lockdown is over
Whether the government likes it or not.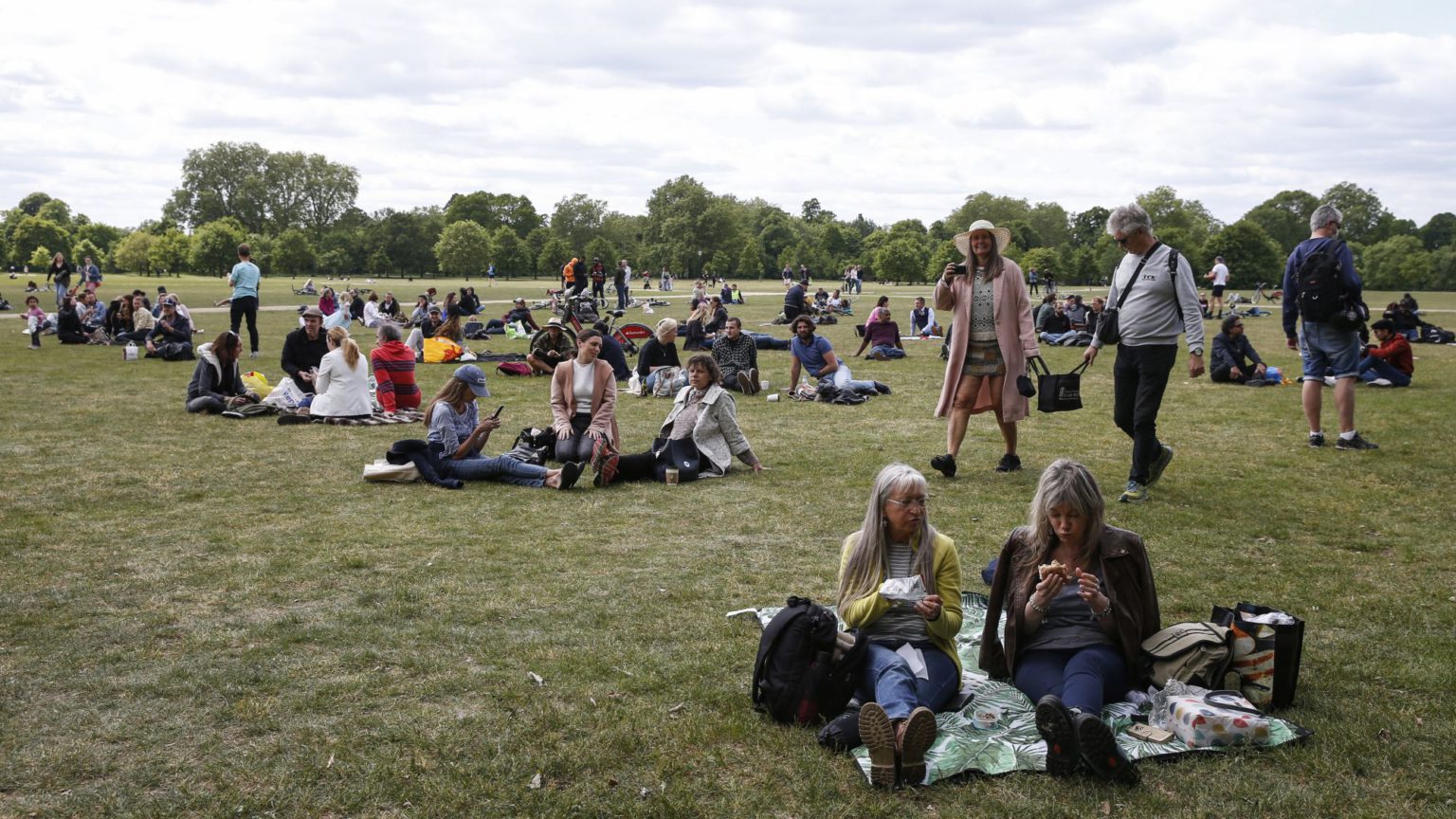 Last week, Dominic Cummings, the PM's special adviser, ran into a spot of bother for breaking government advice about lockdown.
The media descended like a pack of wolves on his doorstep in Islington. Crammed together like sardines, they interrogated him – or, I should say, tried to interrogate him – about his failure to follow the guidelines about non-essential travel.
It turned out that only days after lockdown was imposed, his wife – Spectator commissioning editor Mary Wakefield – had developed symptoms of Covid-19 and, without the possibility of childcare in London, he took his family north to his parents' home in Durham.
It's a joke.
For weeks, Londoners have been ignoring lockdown guidelines and yet this is what the media pick up on.
Two weeks ago, it was announced that new cases of Covid-19 were down to just 24 a day in the capital. And it seems to have been taken as a sign that lockdown is working.
Plans to roll out a tracker app to trace – and if necessary, isolate – members of the public are going ahead; we are readying an army of medics to monitor it.
If any proof was needed that the political and media class is out of touch, this is it. But at least we know that they – unless you include Cummings and Neil Ferguson – are following the rules, because clearly none of them has been outside for a while.
Every day in south London, where I live, scores if not hundreds of people are out on the street. Clapham and Wandsworth Commons, and Battersea and Brockwell Parks, are packed with picnickers, sunbathers, people drinking and kicking balls around.
Away from the green spaces, and not always behind closed doors, Londoners are meeting up. My neighbours even invited me round for a drink. 'We know you're alone in there, so do pop in for a sit-down in the garden.' They were unphased when I said I'd had the dreaded virus, admittedly a month before. 'We've probably had it too, so feel free if you're feeling lonely.'
It's hard to pinpoint when resisters became so bold. Some time around VE day 75 is my guess. As I pottered up to the common for my daily walk, I came across not one but two street parties. I stopped off at the first. There were 15 or so people from our road – old and young – all gathered to celebrate the anniversary. I hadn't seen anything like it since the wedding of Harry and Meghan two years ago. There were bubbles, beers and crisps. Neighbours chatted away without a care in the world.
For the past two months, the police have come under heavy fire. Horror stories of shoppers fined for buying non-essential items, residents banned from their front gardens and even their homes – as happened to my girlfriend, who was dobbed in by her neighbours for returning to her registered address in the country only to be told to leave by the police or face a fine – have been commonplace.
Now the weather is just too good. They can't enforce it. They, along with the councils' clipboard-wielding apparatchiks, can't move the crowds along. They are still around, of course, still patrolling. Police vans circle Clapham Common and occasionally perch in full view of the crowds – unable to stop them. And yet the government and the media perpetuate the fiction that lockdown is still in place.
With lockdown at an effective end, this foolish belief will only do us damage. The UK's GDP is estimated to have fallen by two per cent in the first quarter of 2020. Other factors are inevitably at play, but the first quarter only includes the first week of lockdown. What effect will the past seven weeks of lockdown have on the economy in the second quarter?
Those who can work remotely – the professional and middle classes – will be hit hard, but not as hard as those with jobs in retail and hospitality. And that's before we consider small-business owners. Punishing the many for the neurosis of the few, don't you think?
Countries across Europe are way ahead of us in terms of lifting restrictions. In Spain, the public are allowed back into museums; in France cafés, bars and restaurants reopen with restrictions this week. It's hard to imagine that the public won't take this as an all-clear – regardless of what the government tells them.
In spite of increasingly authoritarian state policy, lockdown is dead. It is unenforced and unenforceable. Time to pack it in.
Ferdie Rous is a writer and reviewer. He is the digital editor at the Oldie magazine.
To enquire about republishing spiked's content, a right to reply or to request a correction, please contact the managing editor, Viv Regan.