Why did nobody stop George Floyd's murder?
Society's acquiescence to racial thinking makes racism look inevitable.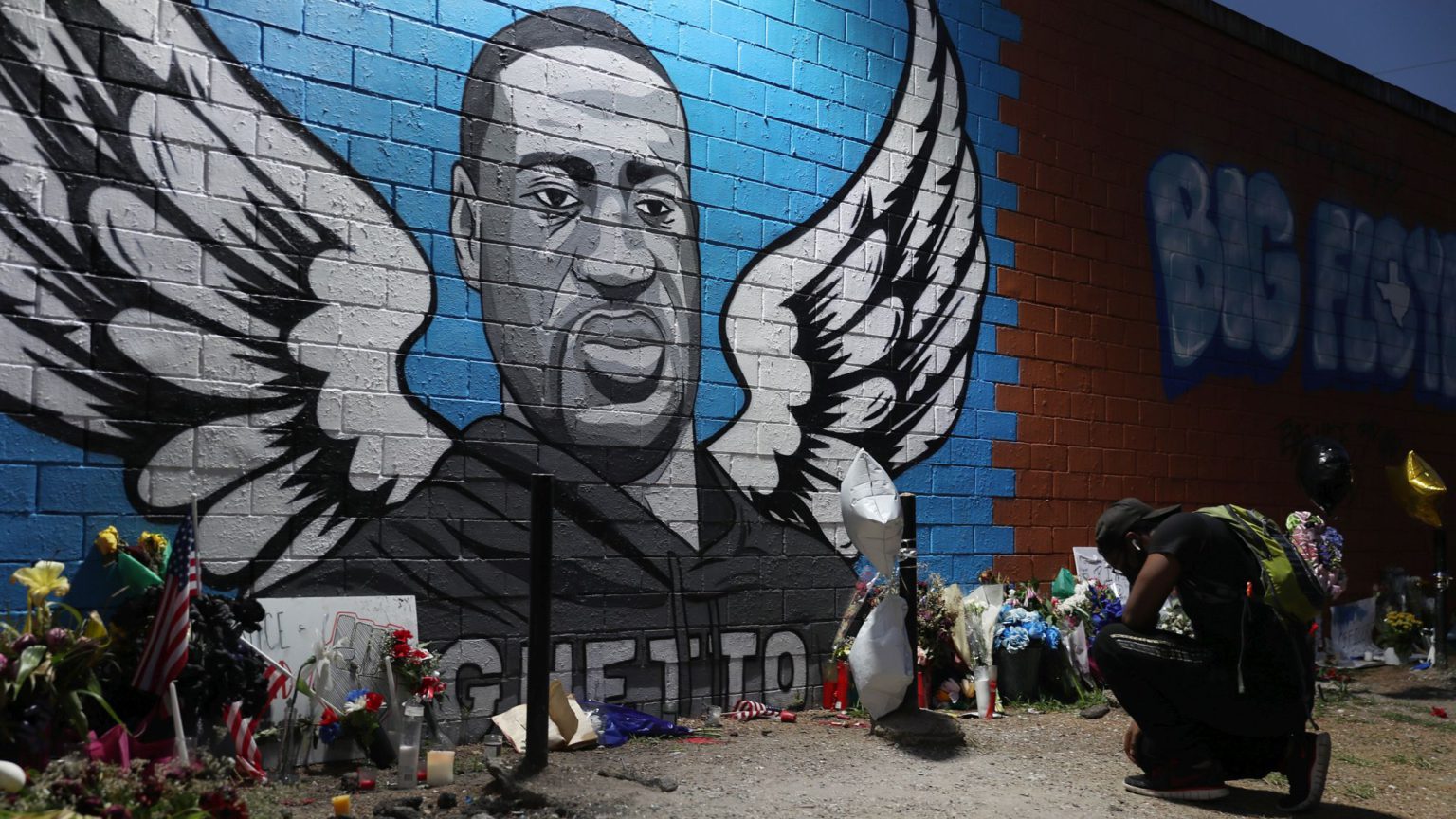 There is a very troubling issue at the heart of the brutal murder of George Floyd at the hands of Minneapolis police officer Derek Chauvin which has received very little mention. Numerous people filmed the killing, while half a dozen people stood by to watch Chauvin compress a black man's neck and spine with his knee for minutes after he had lost consciousness, eventually killing him. Yet no one found it necessary to intervene physically to stop it from happening. The cameras rolled, the murder proceeded and the videos were shared on social media. Mass mobilisations around the world followed.
Everything about this scene is wrong: a barbaric public execution of a black man, the indifference of three fellow officers, the casual arrogant gaze of Chauvin which seems to say 'I can get away with murder', the pleading passivity of the filming witnesses. We have become a society that does little to act against evil. Instead, we accept racism as natural, something to video and share on social media, just like pictures of a sunset or of a wedding or a graduation ceremony. And worst of all, if Black Lives Matter is to be believed, we now accept that this kind of behaviour is racially predetermined, immutable, and as fixed as the laws of gravity.
It is worth reminding people that we have been here before. This is what Apartheid South Africa was like. This is the thinking that its architects accepted as the gospel truth. The daily terror of black lives was witnessed by a white minority as if in a movie theatre. It was background noise, sometimes a temporary disruption to a 'normal' day. When the police used to carry out raids to check whether black people were carrying their pass books – the documents they were obliged to carry to show their right to be in the city – the brutal arrest of transgressors was watched with indifference. It was a mere disruption from daily routines like an unexpected wave crashing on a beach and then returning to the sea.
But the difference was not that there were no videos shared on social media of this systematic terror, which made people aware of its existence. On the contrary, everyone knew it existed because Apartheid was not natural, as its architects would have liked the world to believe. It was a cruel, dehumanising, man-made ideology, consciously designed to justify the brutal oppression and exploitation of a black majority to serve white-minority capitalist interests. This is why the fight against Apartheid was predicated on solidarity across racial and ethnic lines, against any and all attempts to divide or keep them separate or to naturalise them. And yet, that divide is precisely what we see institutionalised in today's Black Lives Matter movement – white guilt is believed to be as immutable as those sunsets and waves on the seashore.
And here lies the irony: South Africans did not need videos of violence against blacks to mobilise them to fight racial oppression. While the lived experience of Apartheid was obviously different for whites and blacks, everyone knew it was morally wrong and indefensible. White South Africans did not have to be beaten and arrested on a pass raid to know that this was morally repugnant and dehumanising. Some chose to act on this moral imperative. Many chose not to, to their eternal shame. But those that did understood that change would only come about through the contestation of power in society. This needed struggle, courage and sacrifice: thousands of people were imprisoned, tortured, killed and beaten. There were thousands of 'George Floyds'. And there were a small white minority who also acted, too. Meaningful change took political commitment to unite across the colour line. It meant using the only thing that was available to the oppressed – their social and economic weight – mobilised to confront and overcome state-backed racism. The only thing accepted as natural was that this was a life-and-death struggle over who would prevail.
I don't wish to admonish the witnesses of the George Floyd tragedy for their passivity. As individuals faced with a situation like that, they probably had little choice. But it is symbolic of a deeper malaise at the heart of the entire Black Lives Matter movement: the acquiescence towards these tragic events as inevitable. The inability to act against a public racist murder is more an expression of powerlessness, of individuated isolation, rather than a movement that has, or believes it could have, social or economic power. Video technology without social power is useless. This is a point well made by Ethan Zuckerman in the MIT Technology Review: he explains why filming police violence has done nothing to stop it.
There is a role for the circulation of the video images of George Floyd's murder. They have sparked worldwide protest and riots as millions of people have been moved to vent their anger at this depravity. Younger people, black and white, have been outraged and have mobilised to take to the streets, defying lockdowns. This is a good thing and should be encouraged. These types of experiences are formative.
It is also a useful reminder to many non-black people of the reality of racism in the US and around the world. But this will only make a difference if it helps to politicise people and mobilise them to build a movement aimed at overcoming racial division and thinking, rather than accepting these as natural. Most importantly, it will only make a difference if this new 'awareness' becomes part of building a movement that understands what it is going to take to defeat racism: struggle, commitment and courage.
The sad reality of George Floyd's murder is that the movement that has erupted in its wake is one that the architects of the ideology of Apartheid would applaud and welcome. They, following their colonial masters, the British ruling class, were the true believers in racial thinking, in its immutability, its naturalness. They would welcome institutionalising the division between whites and blacks because they knew that this was the key to their hold on power.
This is the fatal weakness of the movement today. It is a divided conglomeration of individuated and undirected anger – it has the raw materials of a movement but not much else. One person, one camera, is not a social or political movement with power. It is just powerless individuals with smartphones. We need more than that.
Moses Dube is a South African writer.
Picture by: Getty.
To enquire about republishing spiked's content, a right to reply or to request a correction, please contact the managing editor, Viv Regan.