Labour is still in thrall to identity politics
Appointing David Lammy and Naz Shah to the shadow cabinet shows that Labour is still spectacularly out of touch.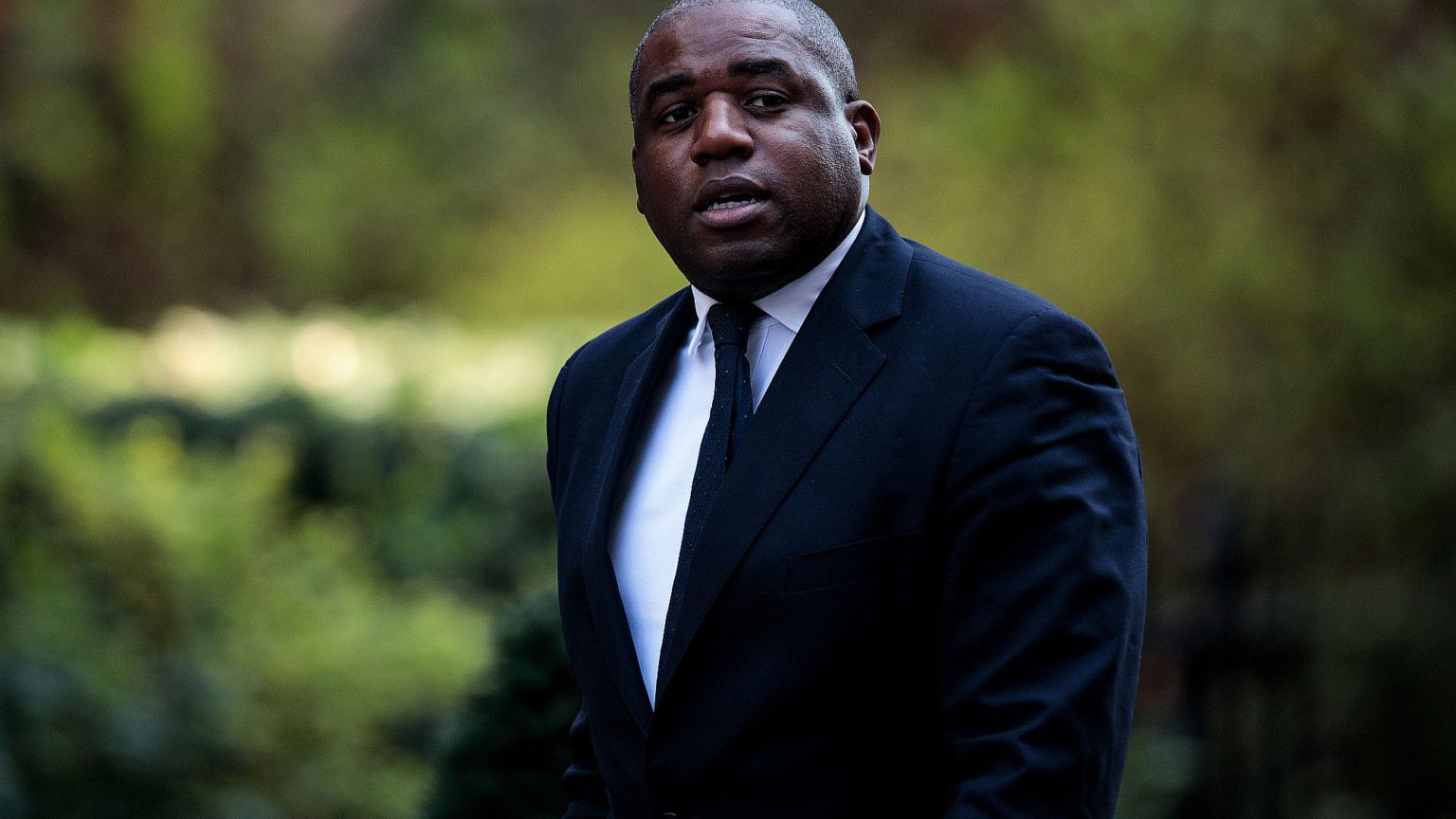 If anyone held a glimmer of hope that the end of Jeremy Corbyn's leadership would signal a clean break from the divisive identity politics which has taken hold in the Labour Party, that hope will have been well and truly extinguished by Sir Keir Starmer's shadow-cabinet appointments.
Last December, Labour crashed to its worst General Election performance since 1935. After the Conservatives dealt a devastating blow to Labour's so-called red wall, it became clear that one of the main tasks for a new party leader would be to rebuild ties with pro-Brexit, blue-collar communities in post-industrial northern England, the provincial Midlands, and Leave-voting Wales.
Starmer himself is an impediment to this goal. He represents a London constituency which voted 73.3 per cent Remain and he was the chief architect of Labour's anti-democratic second-referendum policy. During the party leadership contest, Starmer pledged to continue presenting a positive case for freedom of movement after Britain left the EU. In addition to this, Starmer's well-known legal background will hardly endear him to working-class Eurosceptic voters who were left frustrated by years of legal and judicial obstructionism over Brexit.
Starmer might have attempted to make up for some of these impediments with his shadow cabinet. But the team he has assembled will do him no favours. One of the striking appointments is David Lammy in the role of shadow justice secretary. There is no denying that, on paper, Lammy is suitably credentialed for the role, being a Harvard Law School graduate and former practising barrister. But Lammy is also guilty of the most egregious forms of identitarian race-baiting leftism and anti-Brexit fanaticism.
Last year, Lammy compared the pro-Leave European Research Group (ERG) faction of the Conservative Party to the Nazis and to those who were complicit in the enforcement of Apartheid in South Africa. Exploiting these racist atrocities in order to score cheap points over Brexit was shameful.
Embarrassingly, Lammy has also been responsible for peddling conspiracy theories over national tragedies. After the Grenfell Tower fire in west London, during an interview with Andrew Neil, Lammy suggested that the authorities were under-reporting the number of deaths in the fire, as part of an alleged cover-up. He had no evidence for this claim.
He then proceeded to attack Sir Martin Moore-Bick, the retired Court of Appeal judge appointed to lead the Grenfell inquiry, arguing that a 'white, upper-middle-class man' should not have been appointed. He said it was a 'shame' that a female or an ethnic-minority judge was not selected to lead the inquiry instead.
But alarmingly, Lammy is by no means Starmer's worst shadow-cabinet appointment. My area of specialist research is social integration. I strongly believe that appointing Naz Shah as shadow minister for community cohesion will backfire spectacularly.
First, with Labour currently under investigation by the Equality and Human Rights Commission (EHRC) over allegations of institutionalised anti-Semitism, Shah's own personal history of sharing anti-Semitic content online is unfortunate.
Secondly, in 2017 Shah liked and shared a tweet which said: 'Those abused girls in Rotherham and elsewhere just need to shut their mouths. For the good of #diversity!.' Clearly this tweet demonstrates her unsuitability for a role promoting social cohesion.
The ethnic and religious composition of many grooming gangs threatens to undermine the bonds of social trust and mutual respect between white British and South Asian Muslim communities living within inner-city areas and post-industrial towns across much of England. The fact that Labour would appoint someone to a social-cohesion role who does not take this issue seriously shows just how divorced from reality the party still is.
Starmer's shadow cabinet appointments – Lammy and Shah in particular – clearly demonstrate Labour's lack of interest in re-engaging with the working-class communities that were not only abandoned by their former natural party over Brexit, but which also cannot relate to the party's virtue-signalling over multiculturalism and diversity.
The Labour rank-and-file may be very much in thrall to multicultural ideology, viewing nearly all of society's issues through the prism of identity politics. But will Starmer's Labour win back the working-class families of Brexitland who ended their generations-long habit of voting for Labour at the last General Election? I suspect not.
Dr Rakib Ehsan is a research fellow at the Henry Jackson Society. Follow him on Twitter: @rakibehsan.
Picture by: Getty.
To enquire about republishing spiked's content, a right to reply or to request a correction, please contact the managing editor, Viv Regan.