The Socialism of Ghouls
Shame on the Corbynistas who are using Covid-19 to score political points.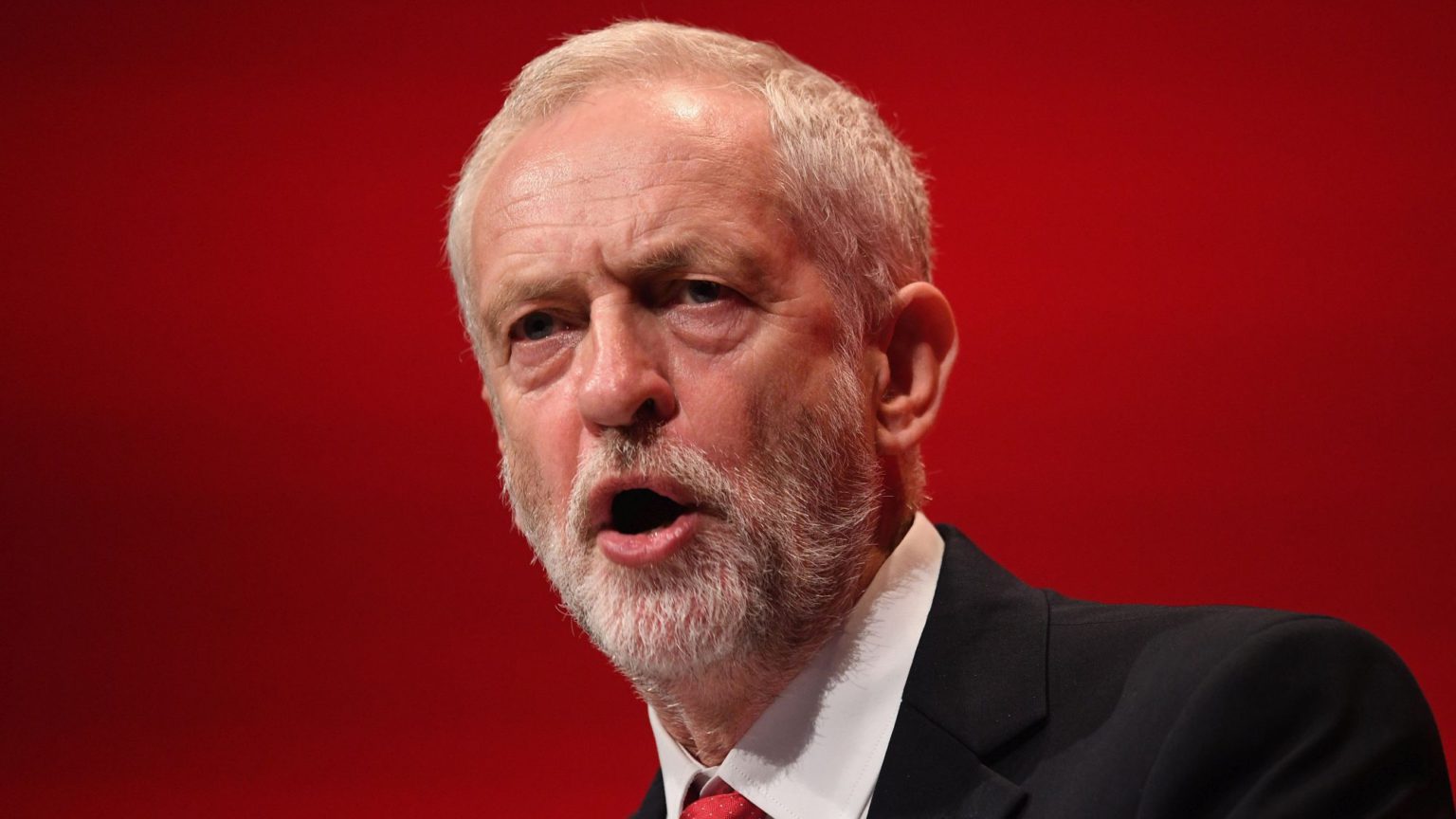 Corbynistas have reached a new low. They now hope that a horrible virus will help them to achieve what they failed to achieve at the ballot box. They are openly describing Covid-19 as a phenomenon that vindicates their worldview and which might even usher in the political vision contained in their 2019 manifesto. And judging from the gusto with which they are partaking in this grim opportunism, this ghoulish use of a terrible virus to promote their political agenda, they have no idea just how anti-democratic and even anti-human it all sounds.
Jeremy Corbyn himself has moved to the forefront of Covid opportunism. He took the opportunity of one of his last major interviews as Labour leader – he formally steps down next week – to say that the Covid-19 crisis proves that he was 'absolutely right' in terms of the ideas he has been pushing in recent years. In the words of the BBC, with whom Corbyn was talking, he feels 'vindicated' by the virus crisis. He argues that the unprecedented intervention of the state into economic and everyday life, as spearheaded by Boris Johnson and Rishi Sunak in recent days, shows that the government has 'come around to a lot of [my] position' and realised that we must 'invest in the state'.
I'm sorry, but if your overarching thought upon observing a crisis of this magnitude is to feel 'vindicated', almost to welcome the crisis as an opportunity to promote your political worldview, there is something wrong with you. We have got used to Corbyn and his cheerleaders saying they really won elections that they actually lost – witness their unhinged excitement about coming second in 2017, or their claim that they lost the election but won the argument in 2019 – but this politicisation of a virus as a means of bigging-up their lame state socialism really is something else. It is the weaponisation of disease to political ends. It is the socialism of ghouls.
Corbyn was only saying in milder terms what Labour chairman Ian Lavery said more openly a few days ago. In a talk to thousands of young Labour members – virtually, of course – Lavery described the Covid-19 crisis as a 'great opportunity' for Labour. '[W]hen something like this happens, we're going to see lots of our own dying as a consequence', he said, but it is also a 'great opportunity' to show 'why Labour is best when it gets on the front foot and best when it brings people together'. Many people are of course responding to this crisis with a great sense of social solidarity, helping their neighbours and assisting the NHS. But Lavery is talking about something else. To him, this could be a propaganda victory, a means of showing that Labour is good. He sees a party opportunity in this human disaster.
In the liberal media, meanwhile, there is much musing over how Covid-19 will propel Britain in a more socialist direction. A writer for the Guardian sounds almost gleeful when he says that 'matters of life and death' often cause 'more drastic shifts in policy than economic indicators ever can'. And Covid-19 might just reopen a 'sense of possibility' for the statist left, apparently. Corbynistas have openly celebrated reports that private schools could be hit hard by the Covid-19 crisis and some may even need to close, with not a passing thought for the thousands of teachers, IT workers, cleaners and others who would lose their jobs as a result. Ash Sarkar, the pseudo-urban spokesperson for Corbynism's middle-class youths, says: 'Coronavirus said you gonna GET a Labour manifesto whether you like it or not.'
Of course, that is partly tongue in cheek. But only partly. We know this for a fact because this is merely a cruder, more callous version of what much of the degraded left that makes up the Corbyn movement has been saying over the past couple of weeks: that this sickness could help to deliver 'Corbynomics' and Corbyn-style politics to the UK. 'Whether you like it or not' – that is key here. These people really do spy in this disease a means of circumventing the pesky populace, who so thoroughly rejected the Malthusian, identitarian and anti-Brexit worldview of the Corbyn set in the election in December. If the people refuse to approve our political outlook, maybe germs will do it instead? Who needs democracy when you have disease. This is genuinely a new low for the British left.
The idea that what we are currently living through is something to celebrate is ridiculous. Most people accept the need for extraordinary measures right now. Most of us, apart from a few free-market ideologues, welcome the huge government bailout of the people. But we all want this to be temporary. We want an end to the lockdown, we want to earn our living, and we want to go back to being free, connected citizens. If Corbynistas think their vision is embodied in this locked-down, atomised country in which working people can no longer work and vast numbers have been turned into objects of state largesse overnight, then that only shows how morally impoverished and politically dispiriting their vision was. Being largely from the public-sector or academic middle classes, they might think that a nation under lockdown and reliant on welfare is a good thing, but the rest of us desire agency, work, community and life. The more they discuss this terrible situation as proof that they were right, the more we know they were wrong.
Their utterly un-revolutionary nature has been exposed. The idea that an objective condition such as the arrival of a new virus could transform society in a more 'progressive' direction (as they see it) is nonsense. People change society, not diseases. It wasn't the Black Death's arrival in England in 1348 that eventually led to social and political improvements – it was the Peasants' Revolt a few decades later when people rose up against the stringent post-Black Death economic measures introduced by the authorities. But it's hardly any wonder that Corbynistas see pandemics rather than 'peasants' as the true force for change, since we know from the past five years just how much they loathe and distrust ordinary people. We have disappointed them – maybe the virus won't.
Brendan O'Neill is editor of spiked and host of the spiked podcast, The Brendan O'Neill Show. Subscribe to the podcast here. And find Brendan on Instagram: @burntoakboy
To enquire about republishing spiked's content, a right to reply or to request a correction, please contact the managing editor, Viv Regan.