Public-spiritedness will get us through the pandemic
People are responding to the Covid-19 outbreak with admirable selflessness.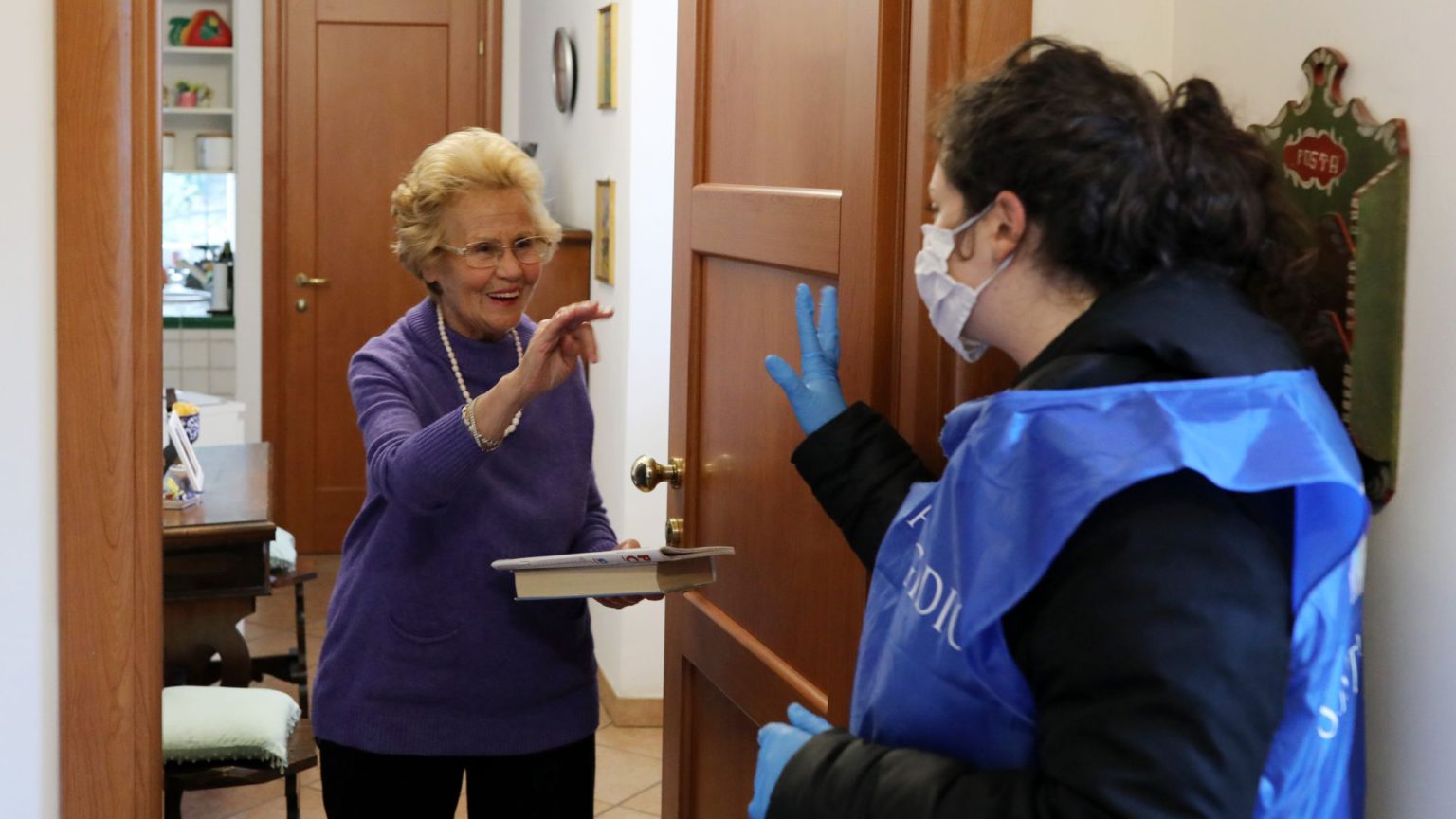 In Morrisons one evening this week, I watched a young man give his pack of toilet roll to a panicked-looking woman in her 70s. It was a small thing, but evidence nonetheless that despite the general despair about selfish stockpilers, fear of coronavirus hasn't turned all of us into monsters.
In fact, many people seem to be meeting the sudden and serious challenges posed by Covid-19 with an invigorated sense of public spirit. People are encouraging each other to match their shopping with a trolley for their local food bank – comedy duo the Bald Builders even accompanied their donation with a video discussing the flow-rate of different tampons. Two shopkeepers in Scotland have made headlines by giving away care packages of hand sanitisers and masks to elderly customers and local care homes. The BrewDog brewery in Aberdeenshire and a gin micro-distillery in Bristol called Psychopomp have turned booze into hand sanitiser and are giving it out to locals in need. NHS staff can now get discounted food from some restaurants and cafés. Chelsea FC is providing hotel accommodation to NHS staff in London.
It is not just donations that have kept spirits high. Italians, who have been in lockdown for over a week, have taken to singing in harmony from their windows and balconies to keep each other company. A 'flashmob of lights' was organised in which people turned their lights off and shined phone torches from their balconies to display solidarity. Two students in Cornwall delivered a pint of Guinness to a friend in self-isolation on St Patrick's Day to keep his spirits up. Some offerings are less welcome than others, however – Bono has dedicated a new song to Italy.
Then there are the heroes who are carrying on working through this crisis. It is not just NHS staff who should be celebrated for their bravery and persistence, but the cashiers, the shelf-stackers, the delivery drivers, the train guards and the schoolteachers. Workers who make society tick are taking daily risks to ensure the UK keeps going for as long as possible.
The public's response to the virus has proven that human beings are not inherently selfish, immoral or insular, as is often argued. Before coronavirus took hold, political discussions about everything from climate change to Brexit were drenched in misanthropy. The general public was often described as a mass of ignorant fools who wouldn't listen to experts, who wouldn't think of their neighbours and who wouldn't do the right thing. And while a number of idiots might be proud of the fact that they have stacked their cupboards with more pasta than an army could eat, people, for the most part, seem to be doing good.
Good news is hard to come by in times of crisis. But it is important that we keep this sense of public-spiritedness alive. Acting selflessly will get us through this pandemic. People should take pride in the good being done by their fellow citizens and, where possible, should try to emulate it. So phone up your local care home and ask if any residents would like a chat for half an hour. Donate to your local food bank. Talk to the person next to you on the tube (while it is still open). We don't have to be anti-social in a time of social distancing. We are all in this together.
Ella Whelan is a spiked columnist and the author of What Women Want: Fun, Freedom and an End to Feminism.
To enquire about republishing spiked's content, a right to reply or to request a correction, please contact the managing editor, Viv Regan.