Equity's shameful treatment of Laurence Fox
The hounding of Fox summed up the hysteria and intolerance of the woke era.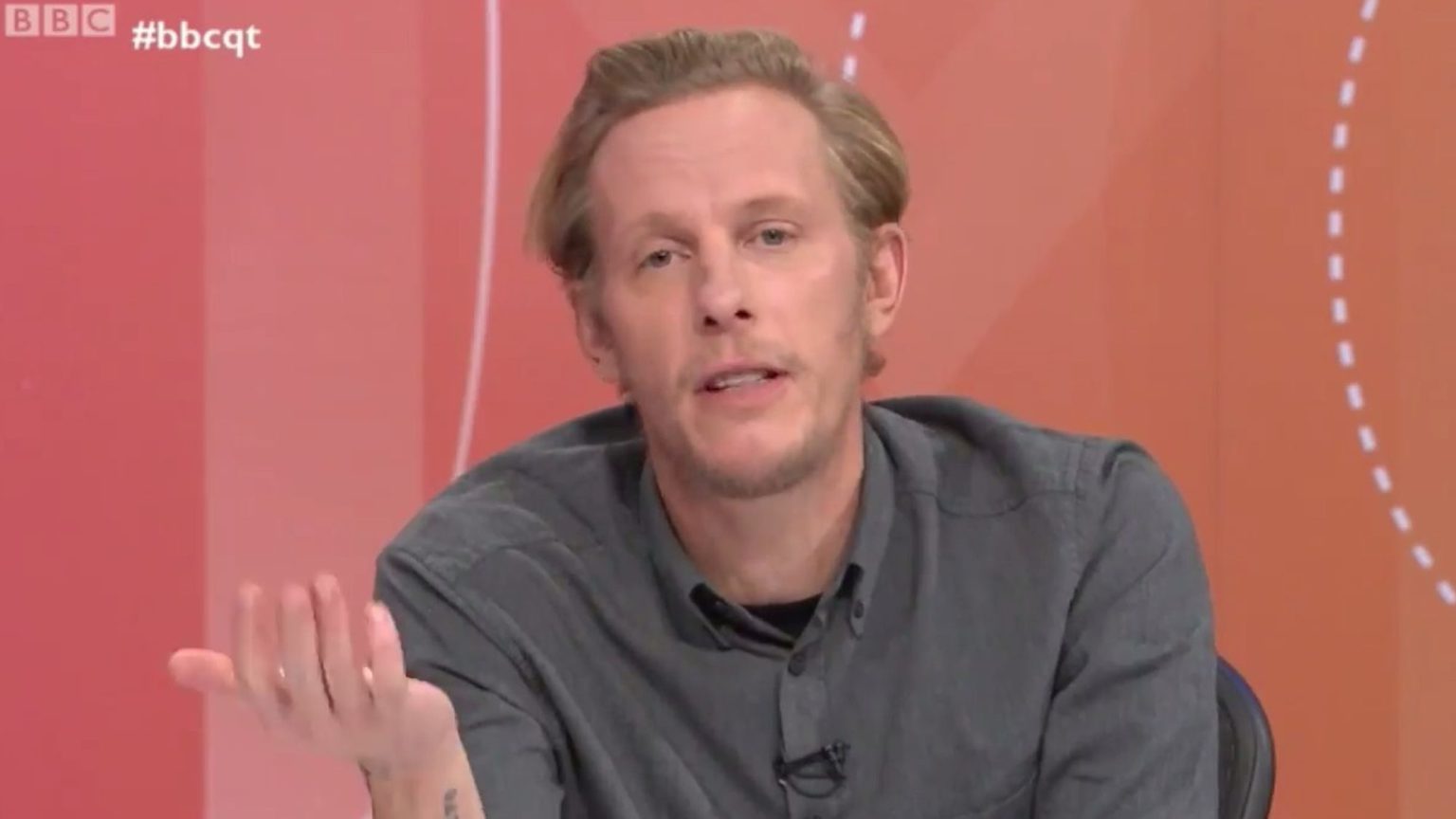 Equity, the actors' union, has apologised to Laurence Fox for calling him a 'disgrace' and urging actors to 'denounce' him. That's good. Unions are meant to protect their members' rights, in particular their right to work, not to whip up McCarthyite loathing against them. But before we pat Equity on the back for retracting its public slurring of Fox, it is worth reminding ourselves why it did this in the first place: because it disapproves of Fox's perfectly normal, perfectly reasonable political opinions.
In its apology, Equity expresses regret for the tweets sent by the @EquityMEM account on 17 January, following Fox's appearance on Question Time. It admits it was a 'mistake' to 'criticise [Fox] in this way'. Equity says it did not intend to 'suggest that he should be denied the ability to work'. But of course that is what those tweets did. In slamming Fox as a disgrace who should be publicly denounced by his fellow actors, those rash tweets essentially said that Fox was unfit for this business, that he is an actor other actors should distance themselves from. In a creepy echo of the finger-pointing climate that swept Hollywood in the Fifties, it shamed Fox as morally questionable. Once, film-world authoritarians denounced Reds; now they denounce the 'Red-Pilled' (to use the internet lingo).
We cannot forget, however, the thing that occasioned the shaming and hounding of Fox, not only by Equity but also by armies of woke witchfinder-generals on the internet. It was his expression of his political beliefs. And they weren't even crazy or prejudiced political beliefs. They were rational and popular political beliefs. On that now infamous QT, Fox merely mocked showbiz types for lecturing everyone about climate change and then jetting around the world; had a pop at Shami Chakrabarti for obsessing over the sex (rather than the principles) of the Labour leadership contestants; and, most controversially of all, questioned whether Meghan Markle really has been the victim of racism. He rolled his eyes at 'white privilege' nonsense and said it is wrong and dangerous to see racism everywhere (not least because that hampers our ability to call it out where it does exist).
No extremism. No hate. No insults. Just some dissenting views. Dissent from the eco-obsessed, identitarian-fuelled woke hypocrisy of what passes for 'progressive' politics these days and which all actors are meant to sign up to. Fox's refusal to sign up makes him suspect, wicked, a heretic. Denounce, denounce, denounce. Never mind that his questioning of the racism obsession and liberal-elite hypocrisy will have struck a chord with vast numbers of ordinary people. No, he dissented from the narrow, intolerant worldview of the cultural elite, and therefore he is a 'disgrace'.
The Fox affair captured the staggering intolerance of the contemporary elites. That is why it is important: it highlighted the unforgiving and authoritarian nature of the supposedly woke agenda. It revealed the severe allergy to critical thinking and dissenting opinion that is now rife in 'liberal' circles. Britain's acting profession once had numerous colourful and un-PC characters. Think Oliver Reed, Peter O'Toole. Now they are all expected all to be samey, nodding-dog group-thinkers. Good on Fox for breaking that mould; shame on Equity for trying to punish him for doing so.
To enquire about republishing spiked's content, a right to reply or to request a correction, please contact the managing editor, Viv Regan.