In defence of Suzanne Moore
Trans women are not women and that's all there is to it.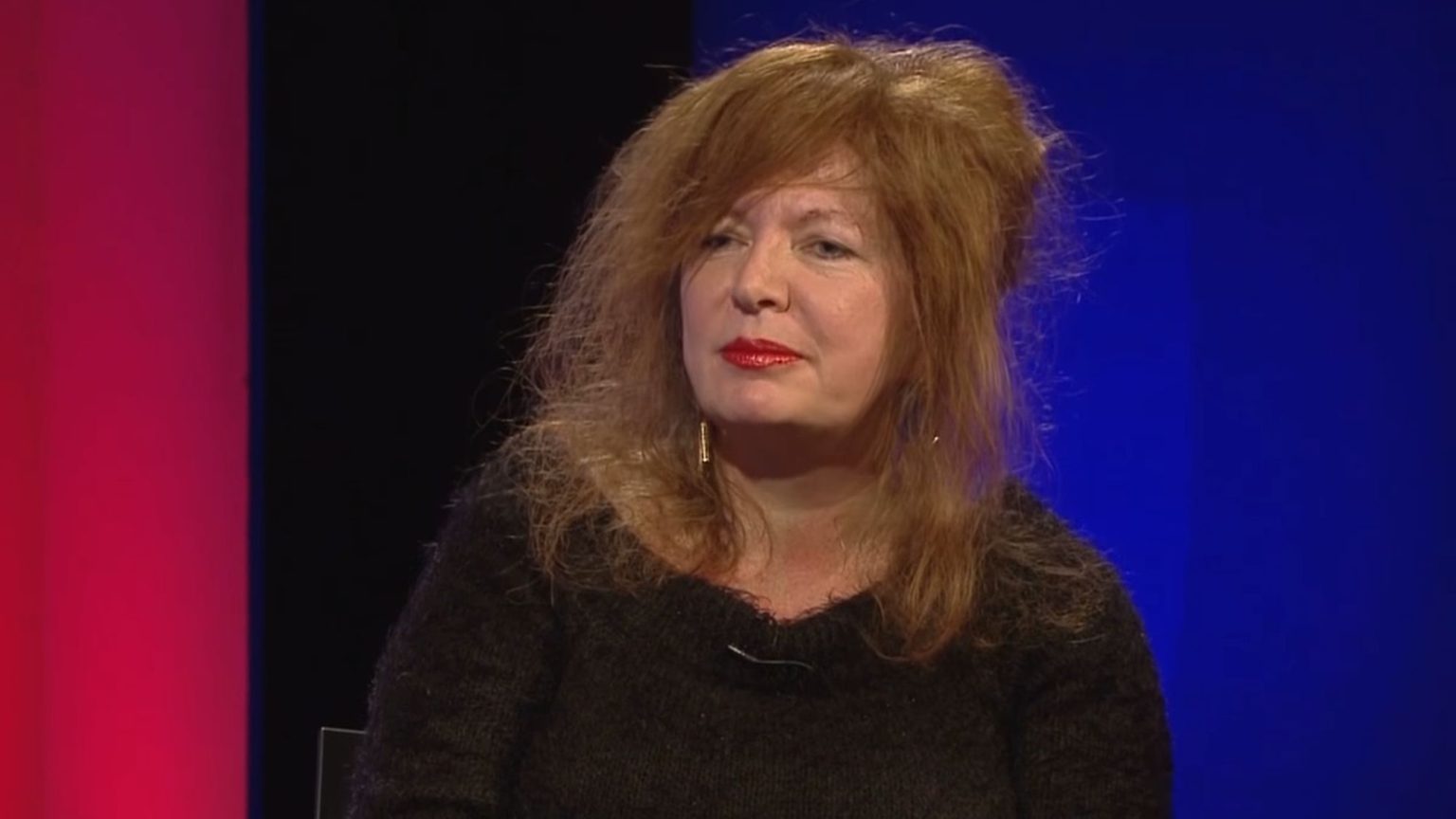 Suzanne Moore once said she wanted to vomit on me. So I'm guessing she's not a fan. Alas, defending freedom of speech, standing up for the essential liberty of intellectual and moral dissent, often means defending people who despise you. Even people who want to puke on you. And so I must defend Ms Moore from the army of censorious misogynists keen to shut her down because – let's be frank – she thinks that if you have a dick you are a man, not a woman.
As all of us are aware, it has become a thoughtcrime to believe in biological sex and a speechcrime to say that individuals born with a penis are male. As trans-sceptical feminists like Posie Parker, Venice Allan, Meghan Murphy, Selina Todd, Kathleen Stock and Julie Bindel have discovered, it is now 'transphobic' to believe that blokes are blokes, even if they think they are women. It is now bigotry to think born males should not be allowed to roam around women's loos, insert themselves on to all-women political shortlists, or beat up women in boxing rings. Yes, it is now phobic, evil no less, to question the right of men who ID as women to punch actual women. What times we live in.
Ms Moore, not for the first time, finds herself alongside these other trans-questioning feminists on the misogynists' hitlist. Her speechcrime this time was to write a column in the Guardian saying it is bonkers to see sex as a social construct and insisting that women should have the right to self-organise. Biological reality? Freedom of association? Naturally, the illiberal, unreasoned woke mob who will shame anyone who questions the science of climate change while simultaneously binning the far more solid science of biology and sex – consistency is not the censor's strong point – went berserk at Ms Moore's expression of scientific truth and her defence of women's rights. They branded her unhinged, hateful, violent, to which the only reasonable response is: buy a mirror, lads.
Alarmingly – well, for anyone who was still clinging to the idea that the Guardian is a liberal newspaper – more than a fifth of Moore's own colleagues wrote a letter condemning their own newspaper for publishing a column they disagree with. How very Pravda of them. Imagine the colossal levels of entitlement it must require to believe you have the right to peruse a newspaper without encountering a view that runs counter to your own. The 338 intolerant Guardianistas sent their missive to editor Kath Viner – and to Buzzfeed too, natch, because what's the point in partaking in an orgy of censorious virtue-signalling if it doesn't go viral? – and insisted that she stop publishing 'transphobic content' because it is making them feel 'deeply distressed'.
Oh, grow up. Seriously. One could quote Mill here, or Milton, or Frederick Douglass, who had been an actual slave and yet wrote beautifully in defence of full freedom of speech, in contrast with those 338 breastfed, silver-spooned, cushioned middle-class dweebs at the Guardian who mistake reading a column they disagree with for an outrageous act of structural oppression. One could quote those guys but really all that needs to be said is: grow up. If ideas you disagree with 'distress' you, get the hell out of journalism. Out of public life entirely, in fact. Disagreement, debate and dissent are the lifeblood of public debate. Put up or ship out.
Moore's column was indeed dissenting. The great self-delusion of the transgender lobby and its legion cheerleaders is that they are an oppressed movement struggling to be heard over the din of, er, a Selina Todd speech or the occasional Guardian column wondering if it is really right that men in bikinis should be allowed to swim in the ladies' pond on Hampstead Heath. Because in truth, the vast majority of establishment institutions love the trans ideology. The education system, universities, the cops, loads of politicians, even the goddamn church. Not to mention popular culture, where subscribing to the religious-like mantra 'trans women are women' is as essential to one's moral survival as believing Jesus was the son of God would have been 500 years ago. The trans ideology has fulsome backing from the elites; it is ordinary people who think it is nuts.
So Moore is dissenting from one of the elite's core new orthodoxies: genderfluidity, the end of men and women, sex as a mindset rather than a biological reality. And, like all intemperate defenders of orthodoxy, her army of haters are out to punish her, to cancel her. There is an undeniable misogynistic bent to this fury with trans-sceptical feminists. Some men question trans ideology, too, but they never get as much hatred and bile as the women who question it. It seems very clear that the assertion of women's rights is seen as a threat by trans activists, because it calls into question their biological relativism, their post-sex eccentricity, and their frankly sexist belief that born males should have free and easy access to women's spaces. They insult, and in some cases assault, women who defend women's rights precisely because the very idea of women is a threat to their desire to co-opt womanhood as part of a rather strange identitarian roleplay. The reason 'trans women are women' is yelled like an incontestable mantra is because it is actually designed to erase the specificity – the biological, social and relational specificity – of womanhood.
In the Moore debacle, what we essentially have is men who think they are women trying to silence a woman. If we are going to be honest, this is what transgender agitation represents more broadly right now: men acting as women attacking actual women. It is, as I have argued before on spiked, misogyny in drag. You can't even say 'women' anymore – it's now 'womxn'. Posters and flags showing the dictionary definition of the word woman are torn down at the behest of men. Women's cycling and weightlifting are invaded by men. Any sportswoman who raises questions about this, such as the brilliant Sharron Davies, is denounced as a phobe and a bitch, etc.
This is cancel culture with a sexist twist. It is the silencing of women by men. It's positively 1950s. It is time more people spoke out. Of course trans people should enjoy the exact same rights as every other citizen: the right to vote, the right to organise, the right to speak. But they are not women and therefore women's rights do not apply to them. They should not have access to women's spaces or women's organisations. Trans women are not women. And until that factual truth, that bizarrely dissenting cry, is more widely stated, the neo-misogynistic assault on women's rights, and on truth and reason itself, will not stop. Suzanne Moore should now feel free to vomit on this article.
To enquire about republishing spiked's content, a right to reply or to request a correction, please contact the managing editor, Viv Regan.