Ash Sarkar: woke segregationist
In the Twitterstorm over her daft joke the real nastiness of her views has been missed.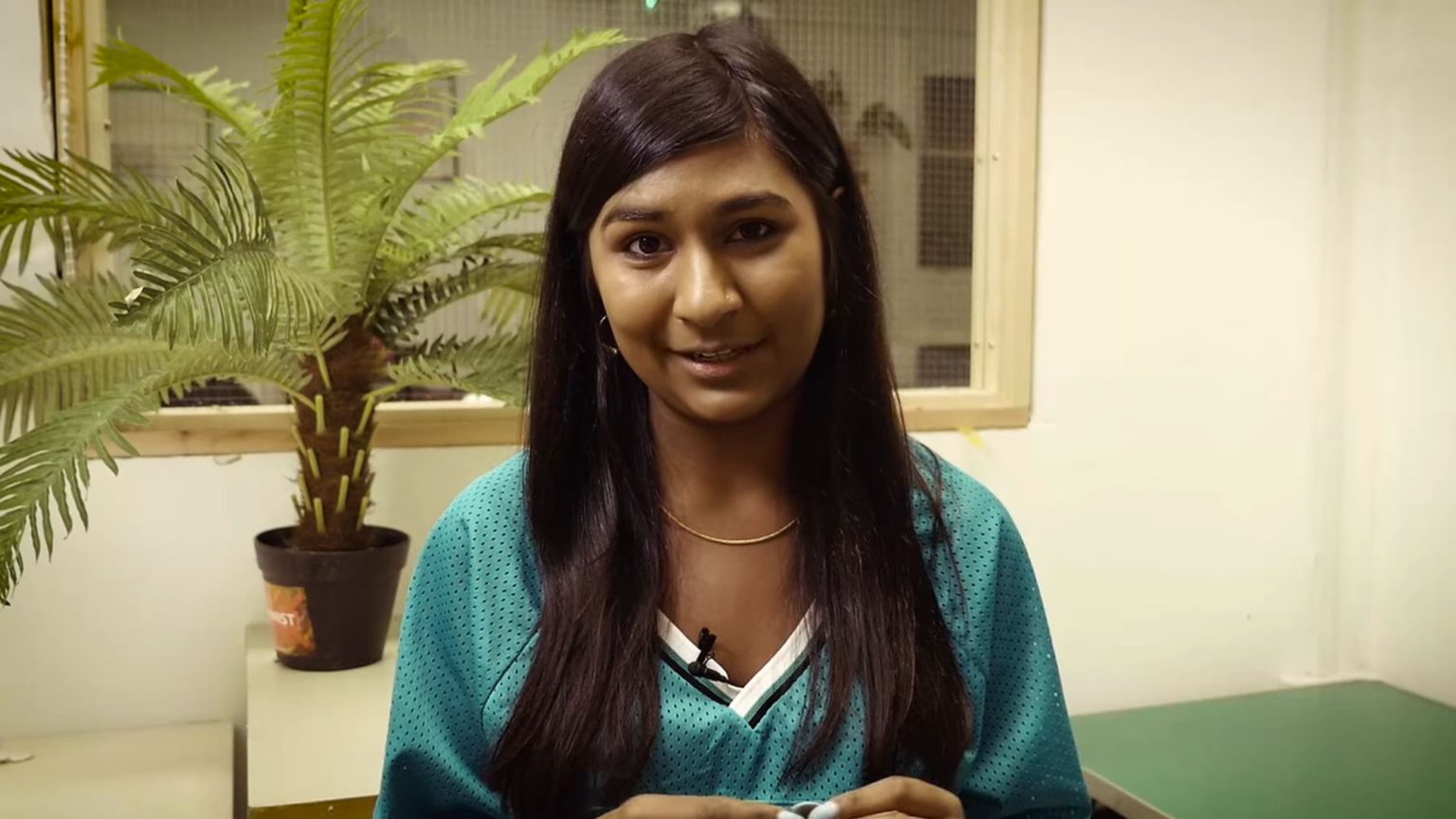 Novara Media's Ash Sarkar was at the centre of a Twitterstorm at the weekend. An anonymous Twitter account posted a short clip of Sarkar talking about recent changes in London's population. 'The white British population has decreased by 600,000, while the minority population has increased by 1.2million. So yes, lads, we're winning!', she said in the clip.
Sarkar said the joke was taken out of context and that she was mocking the moral panic over demographics. And indeed, in that short clip, it is pretty obvious that she is making a joke. The tone of it alone makes that clear. And the fact that some tweeters took it as evidence of a 'great replacement' at work helped her case. But the full video – which Sarkar duly shared – was actually much more revealing than the shorter clip which sparked the row.
The clip was from a 2016 video called 'Against "Integration"'. In it, Sarkar responds to an interview with Ted Cantle in the Guardian, marking 15 years since his report for the Home Office on the race riots in Bradford, Burnley and Oldham. Cantle told the Guardian that Britain had become more segregated since those riots. While there is 'more mixing' in some parts of the country, he said, 'there is undoubtedly more segregation in residential areas, more segregation in schools and more segregation in workplaces. That is driving more prejudice, intolerance, mistrust in communities.' As evidence for rising segregation, he pointed to a four-fold increase in the number of electoral wards with a non-white majority and to the changes in London's population, which prompted Sarkar's 'we're winning' quip.
Cantle was making a clearly anti-racist point — he was voicing concerns about prejudice and segregation. But for this Sarkar essentially accuses him of veiled racism: 'Cantle just isn't interested in how different people of colour interact with one another. Whiteness is all that matters.' Talk of integration with the majority population, she argues, 'reproduces a racist discourse in which people of colour must assimilate into social relations which have been deemed civilised by a white-supremacist state'.
While appearing to rail against this non-existent white supremacy, Sarkar, wittingly or unwittingly, makes a case for racial separateness. 'Integration isn't welcoming us into society. It is demanding that we participate in that which oppresses us – and with a glad heart. It's a call for complicity.'
Perhaps this is just woke posturing. It has become fashionable to label any and every social problem or argument as stemming from whiteness or white supremacy. Nevertheless, it is worth thinking about the implications of this claim. Sarkar seems to be arguing that mainstream British society is inherently racist and therefore not a club any self-respecting person would join. And if calls from mainstream figures for better integration are coded white supremacy, then where does this leave the millions of ethnic-minority Brits who want to become a part of mainstream British society? Are ethnic-minority people who are already integrated 'complicit' in the oppression of others?
Similar arguments have emerged recently in relation to high-profile Tory politicians. Asian ministers like Priti Patel, Rishi Sunak, Sajid Javid and Suella Braverman have been branded as 'turncoats of colour' and 'pawns of white supremacy'. Sarkar, for instance, tweeted that Javid '100 per cent cooks with boil in the bag rice' and 'wants to be played by Scarlett Johansson in the movie of his life'. The clear implication in this is that his views and position in the government make him a bad, inauthentic Asian. The criticism of these ministers is often intensely racialised and so cannot be explained by political differences alone. It is the fact that they have integrated into the top of British society that seems to make them morally suspect to left identitarians like Sarkar.
This argument against integration becomes all the more ridiculous when you consider who it is coming from. Sarkar is a regular commentator on the BBC – the national broadcaster – and in the national press. She is often called on to represent one of the two major political parties in media discussions. If that is not 'integrated', then what is?
'The goal shouldn't be to integrate into an unjust society, the goal should be to transform it', says Sarkar, at the end of her video. But ethnic minorities who are not integrated – particularly if they don't speak English – are probably not going to be a part of some radical, transformative political project. Instead, they will have avenues cut off, opportunities denied, and their potential will remain unrealised.
The people who suffer most from rejecting integration will always be ethnic minorities themselves. That middle-class woke types like Sarkar can't see this speaks to how cut off they are from the communities they claim to speak for.
Fraser Myers is a staff writer at spiked and host of the spiked podcast. Follow him on Twitter: @FraserMyers.
To enquire about republishing spiked's content, a right to reply or to request a correction, please contact the managing editor, Viv Regan.