Streatham: our terror laws are a farce
Successive governments have ramped up surveillance and censorship, but failed to keep people safe.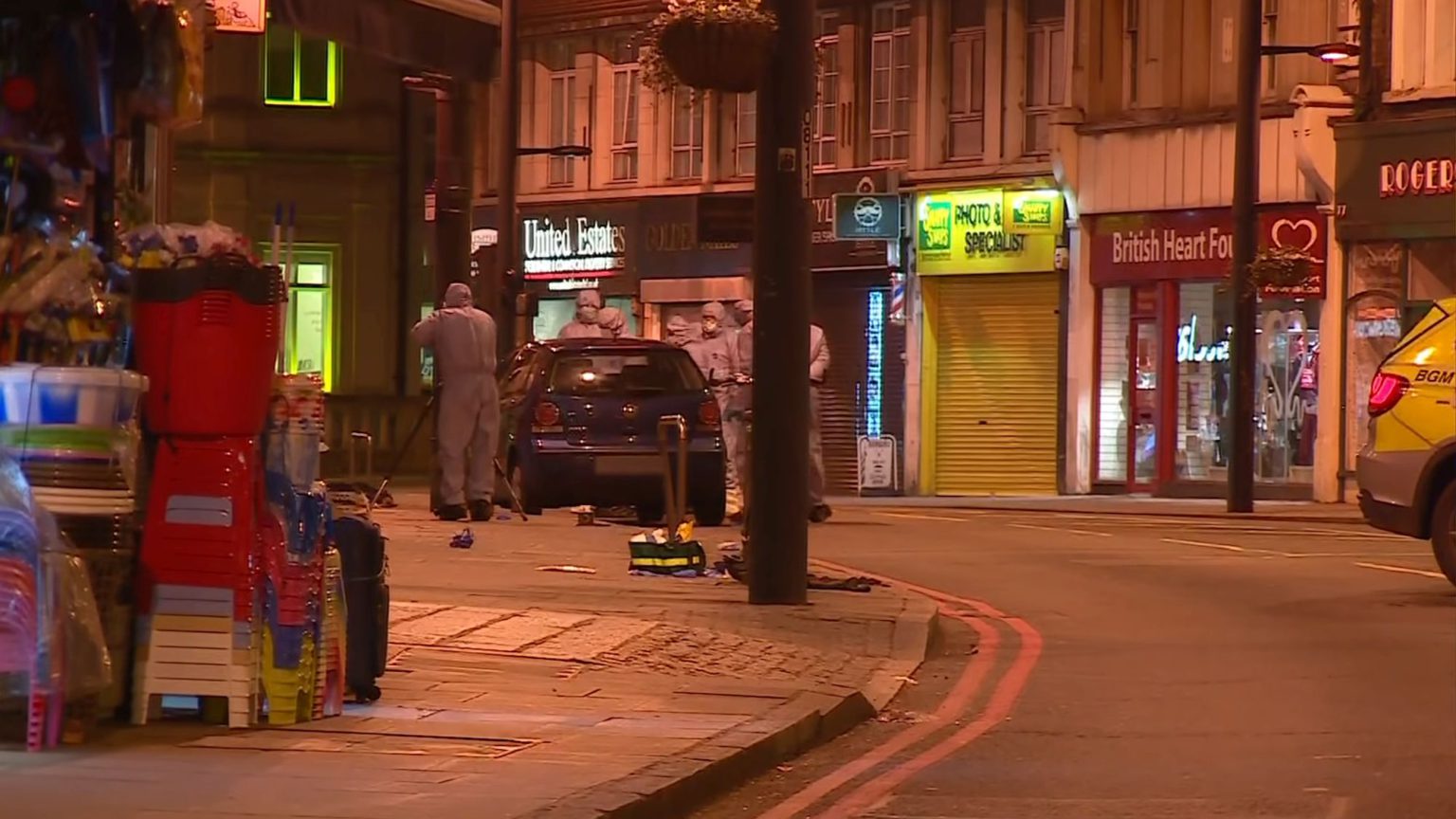 It felt like déjà vu. On Sunday, 20-year-old Sudesh Amman stabbed two people in an Islamist-inspired terror attack in Streatham, south London. Amman was shot dead at the scene. He had been released from Belmarsh prison a week before the attack, on an automatic early release.
In November 2018, he pleaded guilty to six counts of possessing documents containing terrorist materials and seven counts of disseminating terrorist publications. He had reportedly sent a link to a document titled 'How to make a bomb in your kitchen' over a Skype chat, and had circulated an al-Qaeda magazine via a WhatsApp group. Amman was sentenced to three years and four months in prison, though he only served half of his sentence in custody.
The Streatham attack follows Usman Khan's rampage on London Bridge in November. Khan had also been released early from a terror-related sentence and was attending a conference on prisoner rehabilitation when he began his stabbing frenzy. He killed two people, Jack Merritt and Saskia Jones.
The government has pledged to take action on early release. It is planning to introduce emergency legislation to ensure that prisoners serving sentences related to terror offences can only be released after serving two-thirds of their sentence, and following a review by the parole board. The new sentences would apply retrospectively, meaning many prisoners currently serving time would have their sentences increased. The justice secretary, Robert Buckland, says the Streatham attack 'makes the case plainly for immediate action'.
Some of these proposals are worryingly draconian. Making prisoners' sentences longer retrospectively would interfere with a fundamental tenet of our justice system – that prisoners cannot be treated more harshly under new laws that pass after they have already been sentenced. Perhaps the government will find a way of drafting the law to ensure this does not happen. We await the detail. But, whatever the letter of the eventual law says, it is wrong to increase someone's punishment retrospectively.
But in another sense, the government's proposals do not go nearly far enough. The proposals simply mirror sentences that are already imposed on certain dangerous offenders, under the existing Extended Determinate Sentences scheme. Those convicted of offences like aggravated burglary can already be made to serve at least two-thirds of their sentences in custody, with release conditional on parole-board approval.
One question the government has so far overlooked is whether or not the parole board is actually capable of assessing the threats posed by Islamists. Usman Khan, for instance, was an expert at gaming the system. Khan took part in a deradicalisation programme while in prison. After his release, he was required to meet with a probation officer, who specialised in extremism, at least twice a week. It is far harder for the authorities to assess whether someone retains an Islamist worldview than it is for them to assess whether the average prisoner is at risk of reoffending. The authorities thought they had Khan under control. They didn't.
Sudesh Amman's radicalisation also raises significant questions. Amman only came to the attention of the authorities in April 2018 when a blogger in Denmark shared messages he had posted with the police. Following the Streatham attack, Amman's ex-girlfriend has revealed to various media outlets that he told her to behead her 'kaffir' parents and that any Muslims who did not support ISIS were apostates. The evidence against him in 2018 included WhatsApp messages with members of his family, in which he celebrated becoming radicalised. By the time of his arrest, he had got his hands on a combat knife, an air gun and an ISIS flag. The Conservatives have passed reams of new anti-terror legislation in the past decade, including significant and intrusive surveillance powers. Yet Amman was apparently able to operate in plain sight prior to 2018.
When it comes to anti-terror measures, we should, of course, tread carefully. We should remember that offences under the Terrorism Act 2000 are very broad. Just consider what kind of material the government currently labels 'extremist'. Our anti-terror laws consider the Kurdish PKK to be a 'proscribed organisation', even though it was instrumental in fighting ISIS. More and more organisations are being 'proscribed' under the Terrorism Act, even if their members have not carried out violent acts in the UK. So-called terror offences can include simply 'inviting support' for a proscribed organisation. Calls for more sentences alone reflect a failure to recognise how dysfunctional our terror laws are.
Still, the current farce cannot continue. We need laws that properly reflect the unique threat of Islamist violence. This means being more radical in our approach. We could begin by amending our treason laws to allow for far longer periods of detention for convicted Islamists. And we should design new offences to deal specifically with Islamist terrorist sympathisers. This would at least address the moral difference between terrorists and other criminals. And when those convicted are released, there needs to be a far more thorough and transparent process than the parole board currently allows for.
We also need to review the application of existing surveillance powers before we introduce any new ones. Adding more powers to snoop will not necessarily work, considering that both Usman Khan and Sudesh Amman were under state surveillance at the time they carried out their attacks.
Of course, we should not just lock up Islamists and throw away the key. But our current system cannot deal with the problem. And the government's proposals are not a significant improvement on this. If we want to stop this cycle of violence, we need to do better.
Luke Gittos is a spiked columnist and author. His latest book Human Rights – Illusory Freedom: Why We Should Repeal the Human Rights Act, is published by Zero Books. Order it here.
To enquire about republishing spiked's content, a right to reply or to request a correction, please contact the managing editor, Viv Regan.