Terrorists are not like other criminals
Our belief in rehabilitation should not mean letting dangerous jihadists loose.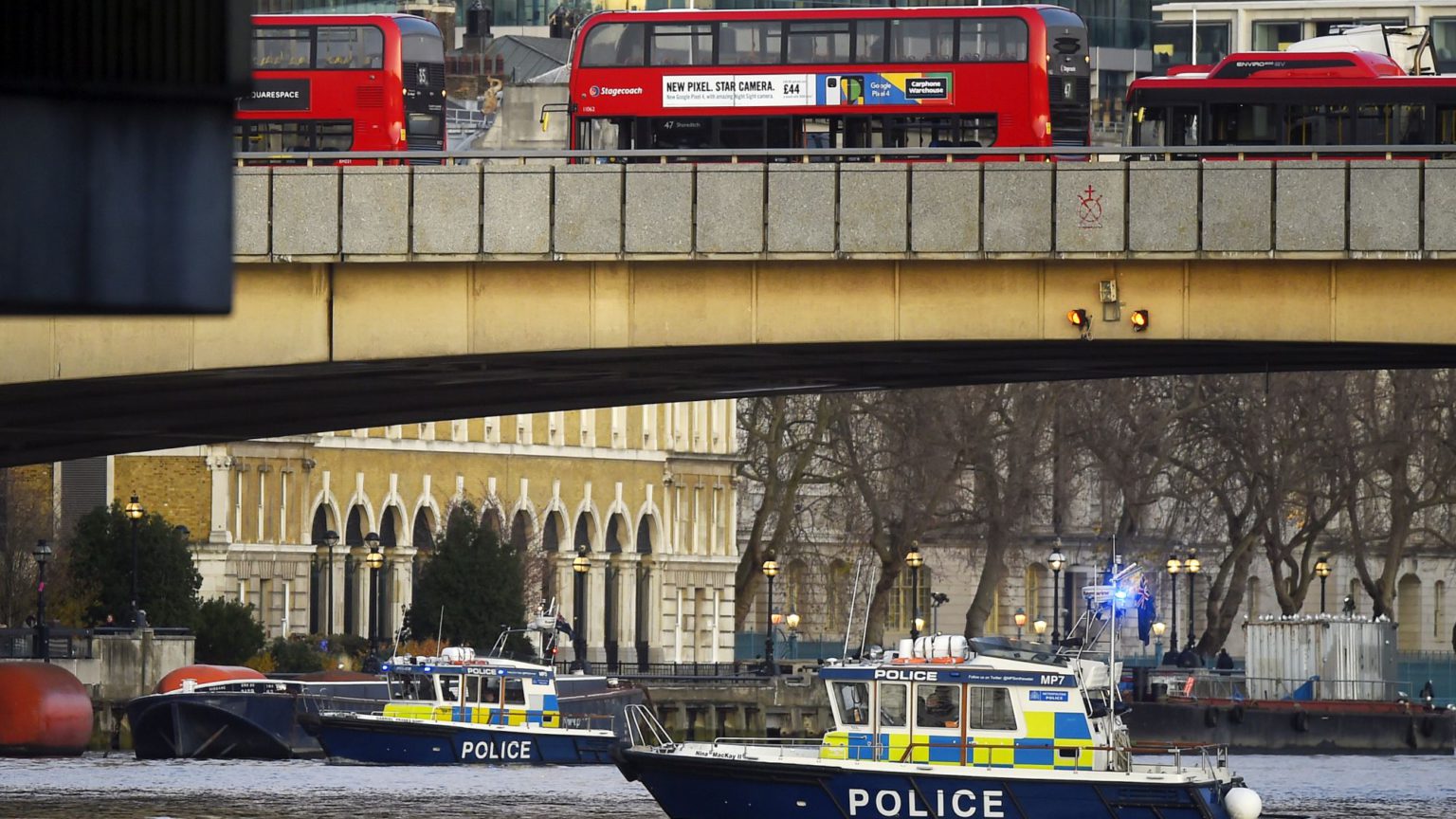 The facts of the London Bridge attack are hard to believe. Usman Khan murdered Jack Merritt and Saskia Jones on Friday and injured several others. Khan, Merritt and Jones, along with other practitioners, academics and ex-cons, were attending a conference run by the University of Cambridge Institute of Criminology, which was reportedly exploring the rehabilitation of prisoners.
The conference was taking place at Fishmongers' Hall, which is next to London Bridge. When Khan made his way on to the bridge, wielding two knives, James Ford was reportedly one of the men who tackled him. Ford is a convicted murderer. He was jailed in 2004 for the murder of Amanda Champion. Champion, who suffered with learning difficulties, was found strangled in Ashford with her throat slit. Ford was out on Friday on day release from HMP Standford Hill, where he is serving the final days of his sentence.
Khan was released 11 months ago having pleaded guilty to preparing acts of terrorism in 2012. He had met with fellow militants in 2010, when they discussed blowing up pubs and carrying out 'Mumbai-style attacks' in the UK. They anticipated setting up a terrorist training camp in Kashmir and discussed how it might be funded. In the course of the conversations, Khan described 'kuffars', those who don't believe in Islam, as 'dogs'.
The judge, in sentencing Khan in 2012, concluded that he had a 'commitment to long-term terrorist aims'. He imposed an indeterminate sentence for public protection (IPP), meaning Khan would never be released unless he could convince a parole board that he was no longer dangerous. But the Court of Appeal overturned Khan's indeterminate sentence in 2013, and a less severe extended sentence for public protection (EPP) was imposed instead.
In 2008, Labour had removed the requirement for prisoners subject to EPPs to be subject to a decision of the parole-board prior to being released. This is why Khan was released without being reviewed. Reports suggest he was nonetheless a model prisoner and had claimed to have renounced his extremism while in prison.
When prime minister Boris Johnson was interviewed by the BBC's Andrew Marr on Sunday, he blamed Labour's change in the law in 2008 for the fact that Khan was on the street. But the problem is not with the sentencing regime that Khan was convicted under. There are good practical reasons to release certain prisoners without having to subject them to consideration by the parole board. The problem is that we treat Khan and his fellow jihadists just like all other prisoners.
Criminals are our fellow citizens who breach the rules of our community. Sometimes, as in muderer James Ford's case, they breach them horrifically with terrible consequences. From what we know about Ford's crime, he has demonstrated a profound capacity for evil. He has never revealed his motive for the killing. Perhaps Ford should never be forgiven. But he has served the sentence which was due to him under the laws of our country. And his reported actions on London Bridge, in which he showed true bravery, suggest that he is perhaps capable of being rehabilitated and perhaps even redeemed.
Ford's rehabilitation and redemption will continue to be contentious – the family of his victim understandably refuse to acknowledge his actions as 'heroic'. But it is right that society give him the space to rehabilitate and to demonstrate that he has changed.
But in the case of Islamist terrorists, the considerations are different. Jihadists are politically committed to undermining our society and civilisation. Khan's lawyer has claimed that his client asked for 'help with deradicalisation' while in prison, but this request now seems to have been entirely self-serving. Even if Khan was being genuine, there are real issues surrounding what deradicalisation is and what it should involve.
Even experts in 'deradicalisation' are unsure about how to measure its effects. Daniel Koehler, director of the German Institute on Radicalisation and De-radicalisation Studies, said in a 2017 interview that there is no agreed definition of 'recidivism' where deradicalisation is concerned, meaning that it can be hard to say when someone is truly deradicalised.
Indeed, we seem confused as to what these terms even mean. Some are currently talking as if this is a case only of prison resources – that better support might have stopped Khan launching his attack. We seem to treat Islamists as entirely passive in how they are radicalised and deradicalised. We saw this in the labelling of Shamima Begum and others as 'brainwashed'.
We have come to see jihadists as passive individuals with little or no moral agency. This is why the discussion seems focused not on their ability to change, but on whether or not the resources are available to provide the correct intervention and monitoring.
Whether or not Islamists can ever be redeemed is a complex question. But Khan had certainly not 'deradicalised'. Nor had he rehabilitated. It is wrong that Khan and people like him are entitled to be released without any consideration of the risk that they still pose to the public.
We have to recognise that someone who plots to blow up pubs in the name of a foreign fighting force is no longer, in any meaningful sense, a citizen. Of course, we should still show humanity towards those accused of any crime. They are entitled to a fair trial on the evidence, which Khan avoided by pleading guilty. But when people are convicted, or when they plead guilty to being committed jihadists, then normal rules cannot continue to apply.
Our belief in people's capacity for rehabilitation should not extend to letting murderous jihadists back on to our streets. James Ford appears to have made a decision to change his life. It is important that society helps him to do that. But Khan and his terrorist friends are not criminals – they are traitors. They demand to be treated differently.
Luke Gittos is a spiked columnist and author. His new book Human Rights – Illusory Freedom: Why We Should Repeal the Human Rights Act, is published by Zero Books. Order it here.
Picture by: Getty.
To enquire about republishing spiked's content, a right to reply or to request a correction, please contact the managing editor, Viv Regan.