No one cares if the next Labour leader is a woman
Suddenly, lots of pro-Labour feminists have gone off the idea of electing a woman for women's sake.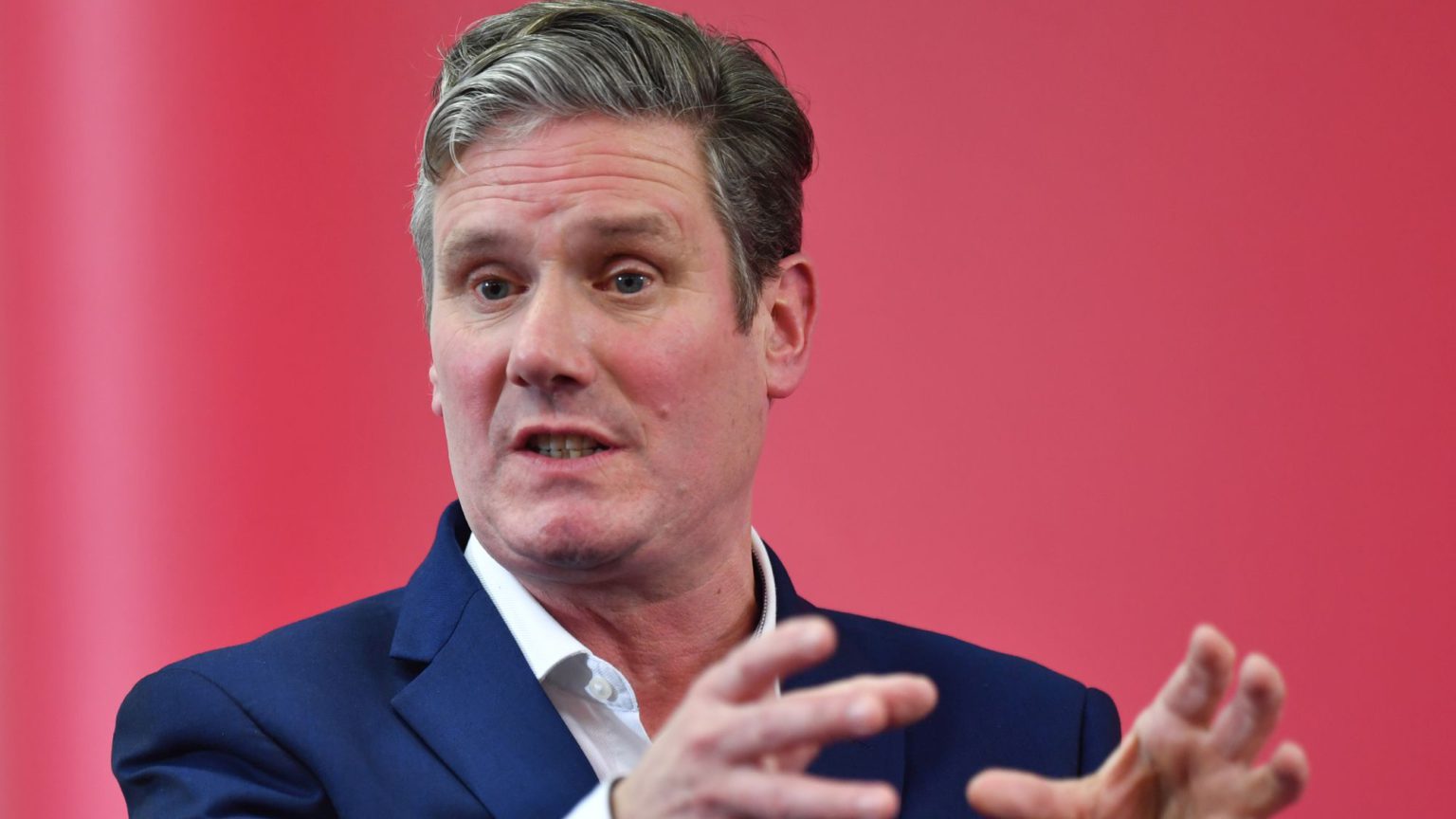 Labour has a woman problem – or so countless Labour supporters, members and critics have said for years. While the Tories can boast of putting its two female leaders into Downing Street, the Labour Party has still never elected a woman as leader.
Barbara Castle was the first woman to try for Labour deputy leader in 1961; it was another 15 years before Shirley Williams became the second failed attempt. Gwyneth Dunwoody was also shunned in 1983, with less than two per cent of the vote. Margaret Beckett became the first female deputy nine years later (holding on to that role for two years and failing to win the top job in 1994).
It wasn't until the 2000s that things picked up for Labour women. Diane Abbott ran for leader in 2010, followed by Yvette Cooper and Liz Kendall in 2015. In 2020, at the start of a new decade, Labour has an unprecedented three female MPs still battling it out for leadership: Emily Thornberry, Rebecca Long-Bailey and Lisa Nandy (Jess Phillips received enough endorsements from MPs but withdrew last week).
But believe it or not, even with so many female candidates on the roster, it's still not certain that a woman will win. Keir Starmer, the Remoaners' choice and lone bloke in the race, has been consistently topping the polls, with continuity candidate Long-Bailey close behind.
After years of banging on about the importance of women in political positions – to inspire us girls to aim high – commentary about Labour's so-called woman problem has shifted. In a rather awkward interview on Woman's Hour, Jane Garvey failed to hide her disappointment that both her guests, recently ousted Labour MP Jenny Chapman and shadow justice minister Yasmin Qureshi, were backing Starmer. Chapman defended her stance by arguing: 'We want to support women getting into prominent positions, and we understand the importance and significance of female role models in public life, particularly in politics. But we also understand that that on its own doesn't change the lives of the women that I used to represent.'
That qualifying 'but' is crucial – and it seems to keep coming up when Labour politicians are quizzed on the gender of their future leader. When asked, on Good Morning Britain, whether or not Labour should elect a woman, Emily Thornberry said: 'I think you should go for the best candidate.' In a separate interview on the programme, Lisa Nandy said, 'I would dearly like to see us have a woman leader… but this contest has got to be about upping our game… and all of the candidates have something to offer'.
Long-Bailey's supporters at Novara Media say Labour needs a 'female leader in Rebecca Long-Bailey'. Corbyn's mate Maxine Peake also backs Long-Bailey, telling BBC Breakfast that Labour needs a 'woman from the regions'. Despite this, Long-Bailey's election pledge makes no mention of the W-word. It seems that hardly anyone wants to stand up for the feminist idea of promoting women anymore. Even the Guardian ran an article reminding readers that 'being a woman in itself isn't enough to lead Labour'.
They're right, of course. The leadership should not be chosen on the basis of gender. But this is all a bit rich. Labour politicians, supporters and sympathetic commentators have been bleating about the boy's club of Westminster for years. The Party's NEC statement on all-women shortlists declares that it is 'committed to upholding the principle of affirmative action for women'. The 50:50 Parliament campaign group for equal representation proudly boasted last year that Jeremy Corbyn and the Labour Party have 'fully embraced our call for action'.
Many Labour supporters are celebrating the fact that Labour now has more female MPs than men sitting in parliament (albeit many, many fewer MPs in total than before the election). How can a party that has whole-heartedly championed the feminist demand of prioritising women for women's sake in policy and in practice now renege on those beliefs?
The reason is that when politics with a big P – or a big B – comes along, the petty nonsense of identity politics usually falls by the wayside.
With its numbers diminished, and its current leader a laughing stock, the row over Brexit and the Labour Party's inability to chime with working-class voters has focused the minds of many of its members. It's all well and good to wax lyrical about quotas, policies and poking the finger at Boris Johnson's 'woman problem' when there's not much at stake. But when faced with the possibility of political annihilation, Labour has realised it has bigger problems.
What's more, as all the female candidates have demonstrated, no woman (or man) likes to think that they became successful for any reason other than their own merit – this is why they're all unwilling to say anything as gauche as 'elect me, Emily Thornberry, the ladies' choice'.
The question is, if voters don't care about the gender of the candidate, and the candidates don't care about it either, why do we still keep talking about the 'woman question'? What matters in any election is whether the candidate can be trusted to live up to the promises they make. If Labour wants to court the votes of women, it might consider that something like 49 per cent of us voted Leave, vast numbers of us want to reform abortion law, and almost all of us want better childcare provision as well as more houses, better education and higher-paid jobs.
To enquire about republishing spiked's content, a right to reply or to request a correction, please contact the managing editor, Viv Regan.