Terry Christian – the true face of Remoaner bigotry
His vile views are just a clearer expression of the Remainer ideology.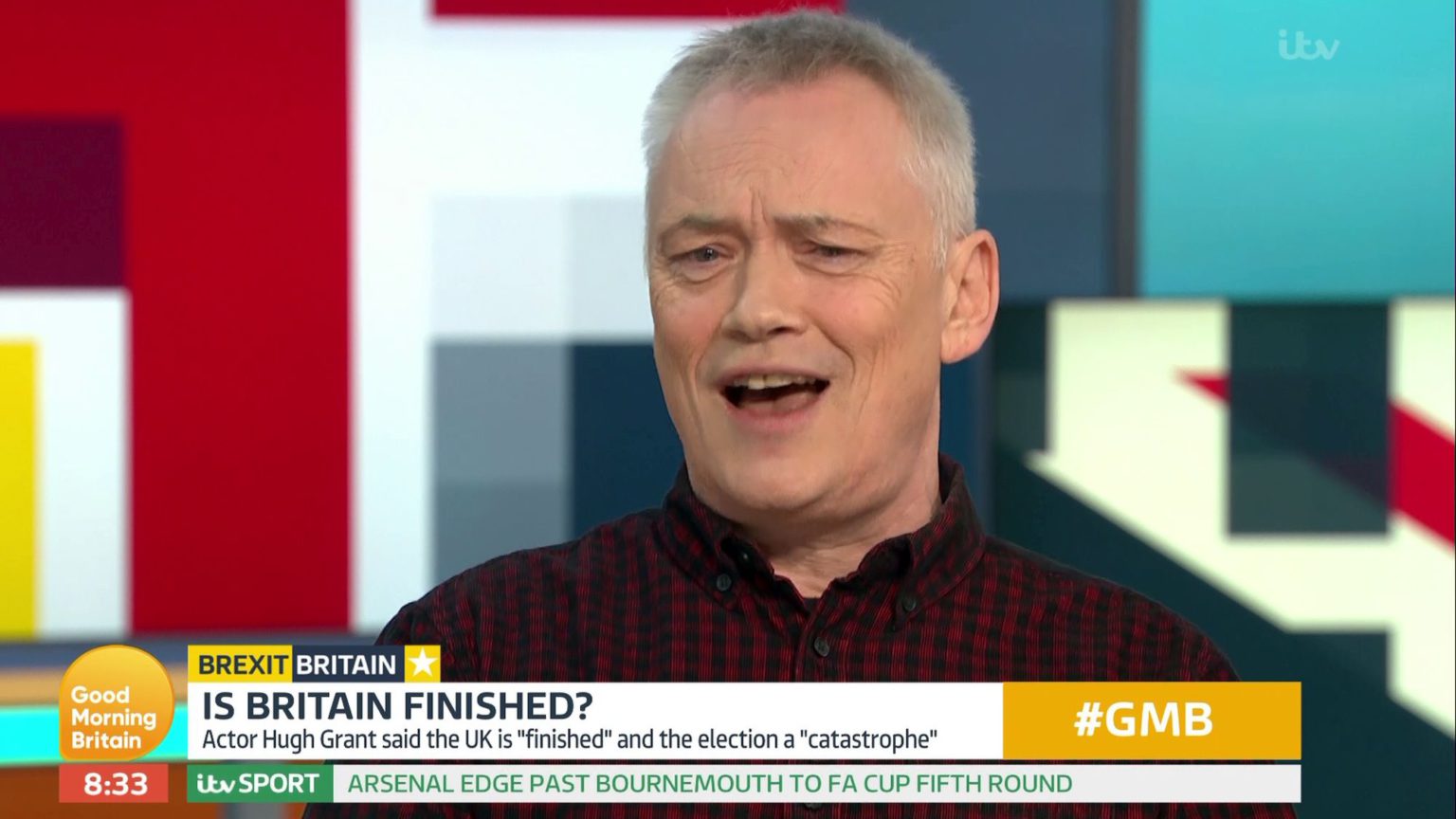 Terry Christian, known for presenting The Word on Channel 4 in the 1990s, is not a fan of Brexit.
In fact, Christian can barely contain his contempt for Leave voters. He has tweeted about his hopes that pro-Brexit pensioners are hit with a 'good virulent strain' of flu to punish them for voting to 'destroy our lives'.
He also hopes Leave voters will suffer financially:
'Brexiteers deserve all the job losses and hardship heading their and their family's way. All those tough Christmases ahead for their kids, all their "short-term pain". But I will get behind it in future… by buying a Big Issue off the pitiable saps.'
Today, on Good Morning Britain, Piers Morgan confronted Christian over his tweets. Christian was unrepentant:
Terry Christian defends a deleted tweet in which he called Brexiteers 'pitiable saps' claiming they 'deserve' job losses and argues that Britain will be worse off after leaving the EU. pic.twitter.com/5X4m6i1XDn

— Good Morning Britain (@GMB) January 28, 2020
Christian's remarks are certainly vile. But at least he is honest. He is simply saying what we know many elite Remoaners think. They, too, view elderly Leavers as surplus to requirements and working-class voters as dimwitted and hateful, only they often express their bigotry in a more guarded way.
It is these prejudices against the 'low-information' and 'soon-to-be-dead' voters that prevented Remainers from seeing Leave voters as their democratic equals, allowing them to wage an all-out war on democracy without any semblance of guilt.
Terry Christian deserves our thanks for putting his unflinching and ugly Remainer bigotry out in the open. Now we know what we are dealing with.
To enquire about republishing spiked's content, a right to reply or to request a correction, please contact the managing editor, Viv Regan.