Is the tide beginning to turn on trans lunacy?
This year, there has been some much-needed pushback against the trans orthodoxy.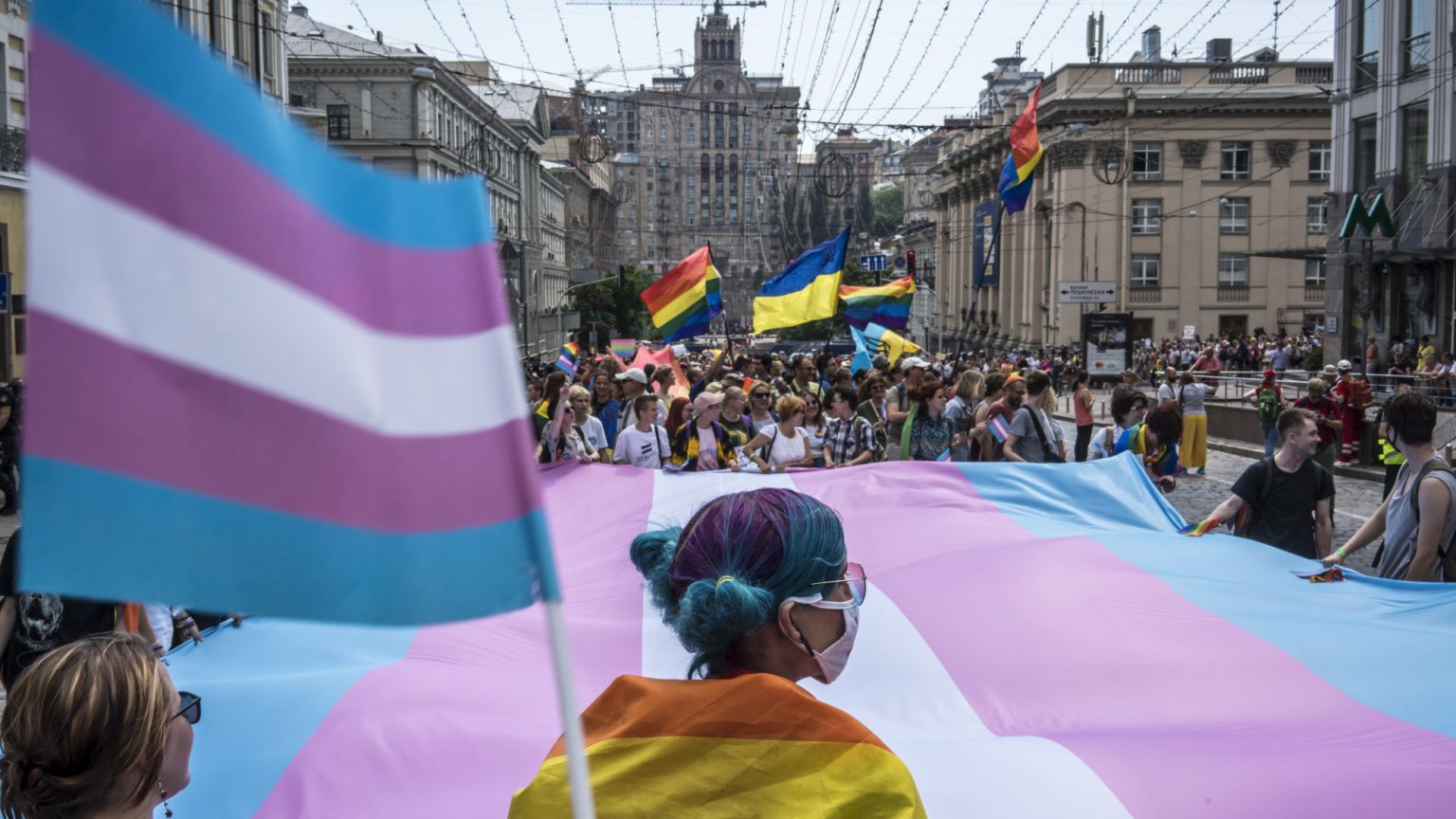 2019 may, with luck, go down as the year when the tide began to turn against the bizarre worldview of transgender activists. In the run-up to the General Election, Jo Swinson found herself flummoxed by the question 'What is a woman?'. Days later, she was unceremoniously dumped by voters. Meanwhile, the Labour leader, Jeremy Corbyn, was busy introducing himself to the crowd at the Pink News Awards: 'My name is Jeremy Corbyn, pronouns he/him.' That was met by a big fat 'no' from the electorate, too.
Despite this recent pushback, 2019 has also shown what happens when senior members of the medical, educational and legal professions not only succumb to the demands of trans activists, but use transgender ideology to shore up their own moral authority. The victims are children. Figures released this year revealed a huge increase in the number of children seeking medical help over concerns with their gender. The number of 13-year-olds referred to the NHS's gender-identity service rose by 30 per cent on the previous year, while the number of 11-year-olds was up by 28 per cent. The youngest patients were just three years old. Three-quarters of all children seeking help to change their gender are girls.
Gender self-identification – that is, treating someone who simply says they are female as if they are female – has also had a disastrous impact on the lives of many women. One in 50 prisoners – 1,500 inmates – now identifies as transgender. This is massively more than the number in the general population. Transgender prisoners not only get perks, such as being able to shower alone or have their own cell – crucially, they can also apply to switch between male and female jails. One woman prisoner – assaulted by a transgender inmate while incarcerated in the same institution – is now taking the government to court over this policy.
Women's sport has also suffered from acquiescence to the demands of trans activists. Maxine Blythin became Kent's first trans-woman cricketer. Maxine had a batting average of 15 when playing on the men's team, but averages 124 playing in the women's team. Kelly Morgan has had similar success playing for a Welsh women's rugby team. Concern has been expressed that, despite taking drugs to artificially lower his testosterone levels, Kelly's superior physical strength could inadvertently injure his female opponents.
Underpinning all of this is a sense that women – adult human females – and their concerns are being quietly erased from public life at the behest of transgender activists. Fear of being labelled transphobic seems to override every other concern – including, for businesses, making money. One tweet was all it took for Flora margarine to pull its advertising from the popular parenting site, Mumsnet. Always, the manufacturer of sanitary pads, removed the female symbol from its packaging.
Tragically, women are still prevented from freely discussing the impact of gender self-identification upon their lives. In universities, debates and conferences have been shut down following threats from transgender activists. Gender-critical professors have spoken out about the threats and abuse they have received for raising concerns that sex is being conflated with gender. Posie Parker, a women's rights activist and leading critic of the transgender movement, was permanently banned from Facebook. The social-media giant cited 'safety and security reasons' for kicking her off the platform and, in the process, denying thousands of people an opportunity to discuss Posie's views.
Worse still, trans-sceptical tweets can now cost you your job. Earlier this month, an employment judge ruled that a charitable organisation was well within its rights to sack Maya Forstater, a tax expert, because she tweeted that transgender women cannot change their biological sex. Her opinions were deemed to be 'absolutist' and not protected in law. When author JK Rowling defended Forstater on Twitter, she was viciously attacked.
The police have got in on the act, too. In October, police in Oxford treated the appearance of stickers – stating 'Woman: noun. Adult human female' and 'Women don't have penises' – as a serious crime. Thames Valley Police appealed for witnesses and announced that those responsible could be charged with a public-order offence. Elsewhere, a man was quizzed by police for half-an-hour after merely 'liking' a tweet deemed to be offensive to transgender people. The deputy chief constable of Cheshire police, Julie Cooke, took to Twitter to warn about the dangers of misgendering on 'Pronouns Day'. Knife crime, meanwhile, hit a five-year high.
Yet, despite all the attempts to curtail debate, common sense has – on occasion – won out in 2019. Two major BBC programmes, Newsnight and Radio 4's File on 4, reported on the experiences of people who detransition, as well as raising serious questions about the treatment of children who question their gender identity and the dangers of doctors prescribing puberty-blocker hormones. Parents raised concerns about changes to school sex and relationships classes that will mean very young children are taught that gender is how they think and feel. To challenge this, author Rachel Rooney has written an excellent book, My Body is Me, which aims to teach children to be comfortable with their bodies as they are, rather than looking to change their bodies to bring them in line with their brains. Inevitably, this benign message has been labelled 'anti‑trans extremism'. Elsewhere, the High Court ruled that a woman who gave birth could not be named as the father on her child's birth certificate despite having transitioned to a man post-partum.
In 2020, we need to hold police chiefs, medical professionals, MPs and education policymakers to account for the impact of decisions they make around gender. They must not be allowed to hide behind the moral shield of the over-exposed voice of the transgender community. Thankfully, as the election showed, those unable to define what makes someone a man or a woman, or who feel the need to declare their pronouns in public, are seriously out of kilter with the rest of society. Let's hope we hear a lot less from them next year.
Joanna Williams is associate editor at spiked. She is the director of the new think tank, Cieo. Find out more about it here.
To enquire about republishing spiked's content, a right to reply or to request a correction, please contact the managing editor, Viv Regan.