Esther McVey is right about the Birmingham schools row
It is not the role of schools to teach children about relationships.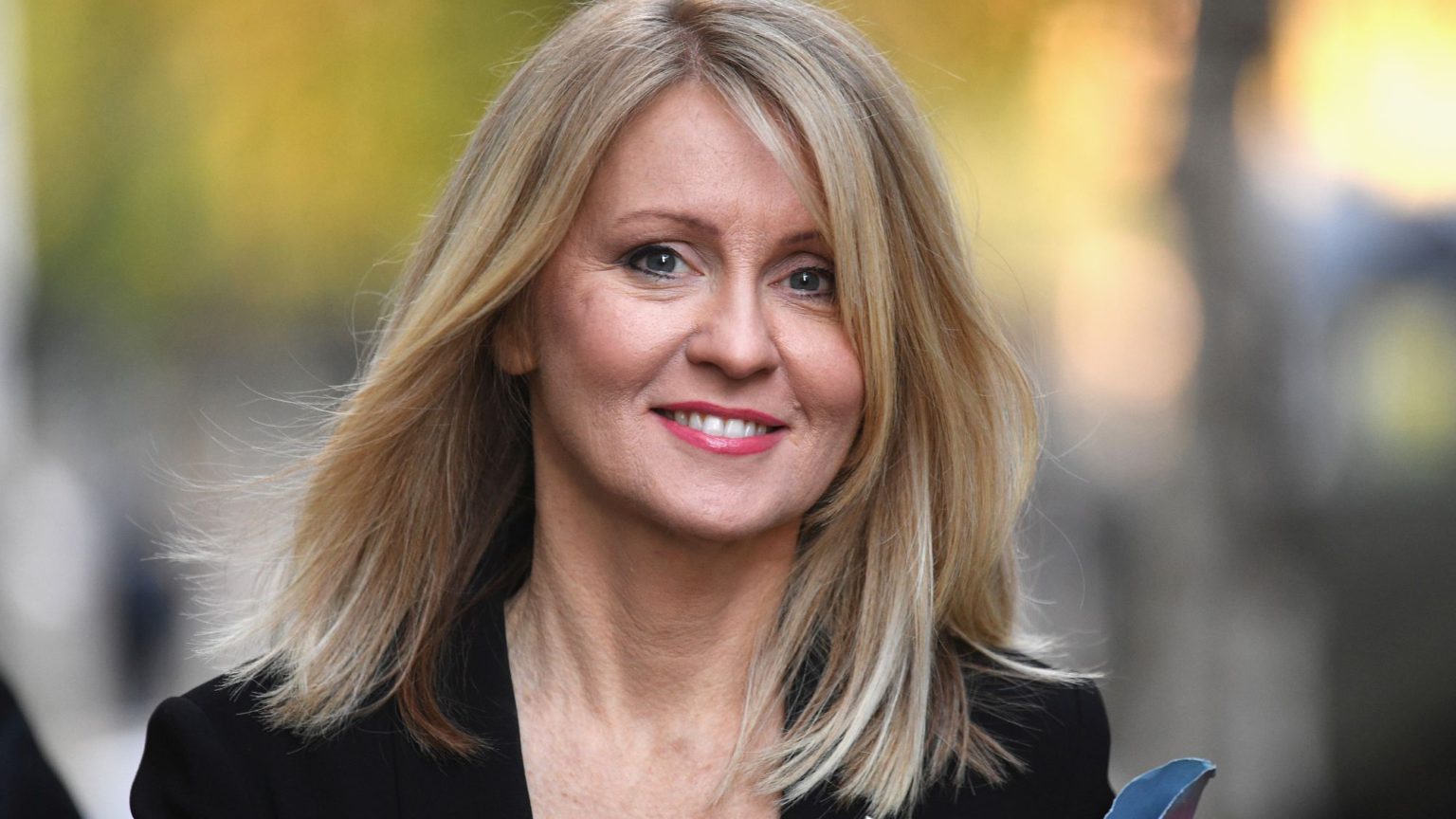 Five-year-olds are on the frontline of the culture war in Birmingham. At school, they are taught about lesbian, gay and bisexual relationships and about gender and transgender issues. Meanwhile, mainly Muslim protesters argue that these lessons are inappropriate for such young children and run counter to the religious beliefs of their parents. They have taken to demonstrating outside local schools. 'You say we are homophobic, we say you are Islamophobic', said one, neatly summing up the state of identity politics today. There is now a High Court injunction banning protests in nearby streets.
No child should have to run a gauntlet of placard-waving just to get to school or have lessons curtailed because of demonstrations. But it is not parents or even protesters from outside of the school community who have politicised education: it is activist teachers backed by successive governments. Sex education has been taught in schools for decades, but lessons in relationships, soon to be compulsory for all children, are a much more recent and far more political project. One of the Birmingham protesters criticised the 'No Outsiders' programme, the books and lessons used across several schools to teach about relationships: 'It is changing our children's moral position on family values and on sexuality and we are a traditional community.' Parents are right to be wary of this state overreach into what should be the domain of the family.
Schools have always done more than just teach facts: alongside how to read and write, children are taught to sit still and be quiet. Sometimes the values underpinning education are made explicit. Catholicism determined everything that happened in my primary school, from the prayers we copied for handwriting practice to the hymns we sang in assembly. However, in most schools today, it is politics and not religion that shapes the values at the heart of the curriculum. Promoting Fairtrade, recycling, respectful relationships, healthy eating, gender equality and awareness of Britain's colonial past now make up the content of lessons. As we see in Birmingham, the problem with putting every social problem on the curriculum is that it allows activists to bypass difficult arguments with adults and go straight to the easier task of convincing children. This is social engineering, not socialisation.
As education has become more political, the distance between some parents and schools has grown. The parents of my classmates were happy for us to make weekly school trips to the cathedral next door: it is why they had chosen to send us to Catholic school. But what is happening in Birmingham shows us that adults are not in agreement about the values schools should inculcate. Yet despite this, schools encroach ever further into the terrain of parents. Whether it is checking the content of lunchboxes to remove crisps or chocolate biscuits, getting children to keep food diaries or monitor household recycling, or even suggesting bedtimes, the boundaries between the role of parents and teachers have become blurred.
Too many who work in education, at all levels, are ready to suspect the worst of parents. Some seem to think that classes in relationships are necessary because, without them, children are bound to grow up to be abusive towards one another. This is a tragic lesson to teach children of any age. This view of parents means the current dispute in Birmingham is about far more than picture books featuring penguins with two dads. It is a battle between parents and the state in determining not just which values should be imparted to children but, far more importantly, who gets to decide. Tory leadership hopeful Esther McVey recognises this. 'Parents know what's best for their children', she told Sky News.
In the past, saying parents know what is best for their children would have been unremarkable. Today, it is just about as controversial as you can get. Labour MP Jess Phillips led the charge against McVey on Twitter. First, she ridiculed those who would support the wife-beating dad from preventing his child from learning about domestic violence. The idea that lessons in domestic violence are all that is standing in the way of the UK descending into a nation of victims and abusers speaks volumes about Phillips' view of ordinary people. Not content, she poked fun at the idea that parents might also decide to pull their kids out of lessons on phonics or oxbow lakes. But there is a huge difference between knowledge about oxbow lakes and knowledge about relationships.
There are right and wrong answers when it comes to geography. Academics can study rivers for years and come up with verifiable explanations for how oxbow lakes are formed. In other subjects, like literature, knowledge and understanding emerges from interpretation. But there still tends to be a consensus among scholars about methods and the parameters of interpretation. The ongoing dispute between trans activists and gender-critical feminists show that any such consensus in thinking about gender is a very long way off. There are no right and wrong answers when it comes to relationships. They are more complicated than rivers; more complicated, even, than a Shakespearean tragedy. Each relationship has its own dynamic, determined exclusively by the participants involved. The idea that teachers can be experts in relationships in the same way they can be experts in maths or science is ridiculous.
Loath though many are to admit it, parents have a bond with their child that is forged within the love, intimacy and history of their own family. Even the most dedicated and sensitive teacher cannot hope to replicate this for the 30 children they come into contact with for a few hours each week. Parents know far more about their child's emotional maturity, their life experiences and the context of their relationships with others than a teacher ever can.
The Birmingham parents are right to be angry that the state, via schools and teachers, should try to dictate how people should behave in the most intimate sphere of their lives. Demonstrating outside primary schools is ugly and shows children the divisions between the adults in their lives. But the last thing Birmingham families need right now is High Court interference. They need schools to stop teaching children about relationships once and for all.
To enquire about republishing spiked's content, a right to reply or to request a correction, please contact the managing editor, Viv Regan.