When politicians hide behind experts
People aren't opposed to expertise – they're opposed to the use of expertise to stymie democratic debate.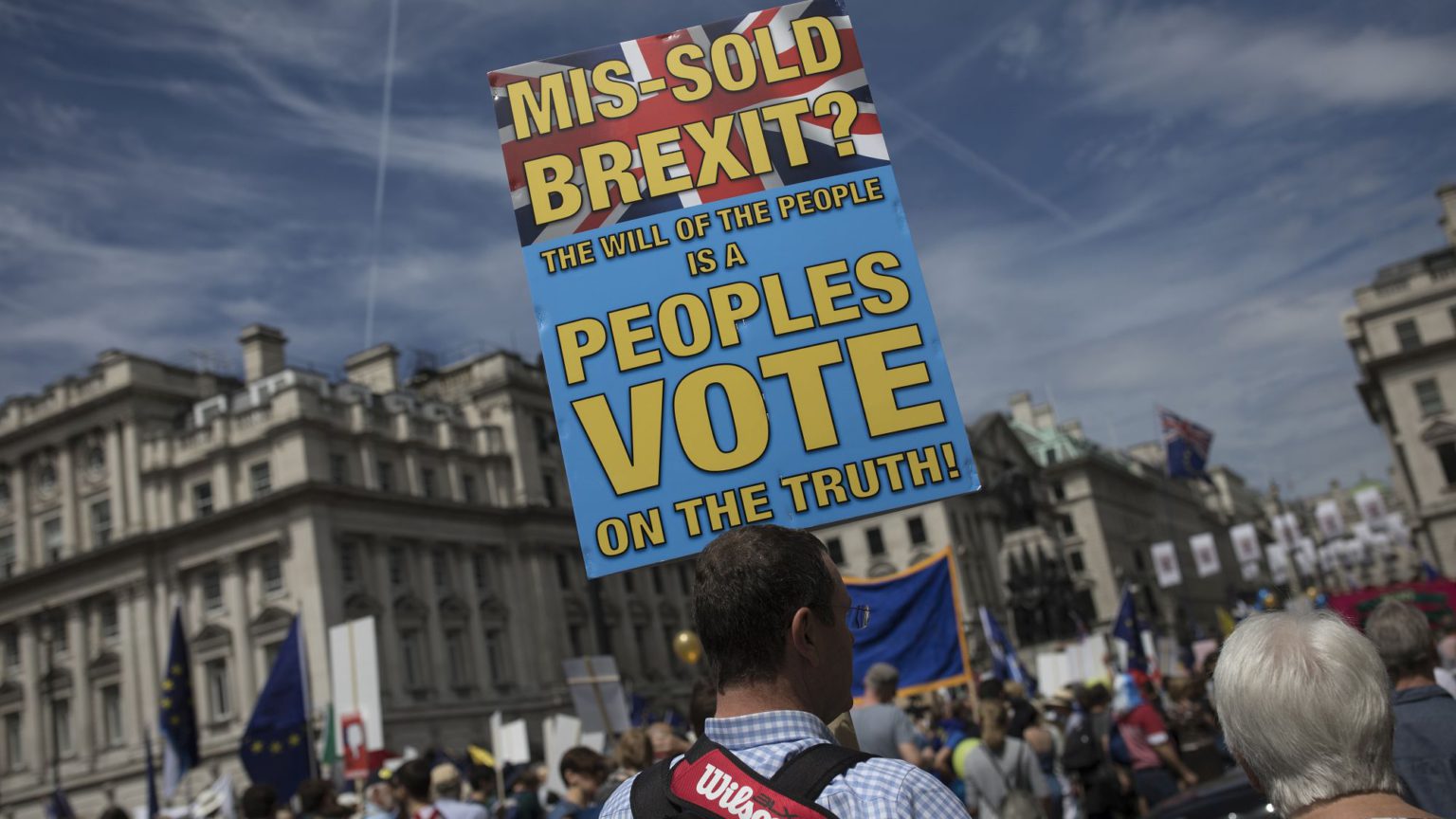 In the run-up to the General Election, The Times tested 100 swing voters to see what would happen when they were presented with 'facts' on certain issues by dispassionate experts. The issues discussed were the role of the private sector in the NHS and university tuition fees.
At the start of the session, 50 swing voters thought the private sector did have a role to play in the NHS, 36 thought it did not, and 14 were unsure. On tuition fees, 55 supported them, 38 did not, and seven were unsure.
Enter, first, NHS expert Jonathan Simons, a social-policy consultant at Public First. He showed the voters how health spending is apportioned, without discussing the merits or demerits of the spending. Up next, on the issue of tuition fees, was Andy Westwood, a professor of government at Manchester University. He explained how the tuition-fees system worked.
After the intervention of the experts, The Times asked the participants to vote on the same two issues again. The results were rather different. On the NHS, 75 people thought the private sector did have a role to play in the NHS, while only 11 now disagreed. On tuition fees, 63 people now supported them, while 37 did not.
The Times concluded that voters' 'views do change when… presented with facts by people that they can trust'. It prompted a Times editorial on 'Truth and post-truth', which argued that 'there is an important role both for experts and trusted media in challenging political lies. If there is to be an effective remedy to a post-truth world it cannot start by underestimating the public.'
The disingenuousness of this exercise and conclusion is breathtaking. The Times' surprise that voters can change their minds in the face of facts is only surprising because its starting assumption was the opposite. Ever since the Brexit vote in 2016, the media and political elites have not only underestimated members of the public — they have also denigrated them. The very idea that, post-2016, we live in 'post-truth world' is based on the unwarranted assumption that ordinary people are gullible, and easily swayed by lies and fake news.
Moreover, the proposal to use apparently disinterested experts to correct the public's views is deeply anti-democratic. Politics, here, is presented as the problem to which more technocracy is the solution. Debate is to be eschewed. Argument muted. This is the media and political elite's dream: an expert-led and manipulated consensus, in which people will be compelled to recognise the 'truth' and judge accordingly. It effectively depoliticises politics through the politicisation of expertise.
Yet the problem for society is that you cannot depoliticise politics by politising the sphere of expert authority without undermining both. This in fact accounts for the mess we find ourselves in today.
In the first instance, political decisions cannot be crudely reduced to technical decision-making. Politics is not a technical, data-driven science. It requires judgement, by citizens and politicians, based on differering and competing moral values and meanings. Secondly, facts are never simply objective. They always embody theoretical assumptions. Understanding material reality always involves acts of judgement and interpretation, and, often, misjudgements and misinterpretations. Well-meaning experts will always bring their narrow field of expertise to bear upon a problem. But it will necessarily only offer a partial view and interpretation of a problem.
For instance, take a real issue, like malnourishment in a developing country. We could draw on the expertise of: nutritionists, who will view the issue in terms of creating an optimal diet; agronomists, who may frame the problem in terms of food production; demographers, who will see the problem in terms of population growth; and so on. All these inputs and a broader view of the economy and society, could inform a collective, democratic judgement as to what policies a society should pursue. This would be a product not of expertise, but of democracy and expertise. It involves a moral and political choice, which requires informed debate and contestation, even among experts themselves.
Those calling for a new era of 'truthful politics' claim that ordinary people have turned their backs on experts. But there is no evidence of this. A post-Brexit poll by the UK Institute for Government showed that over 80 per cent of all voters thought politicians making difficult decisions should consult experts. Which is not a surprise. The truth is that many ordinary people have not rejected expertise per se. Rather, they have rejected the politicisation of expertise. That is, they have rejected the political use of experts to answer political and moral problems often way beyond experts' areas of speciality.
One of the disastrous outcomes of this process, in which a political elite uses experts to authorise its judgements and decisions, is what might be called the 'expert de-authorisation spiral'. That is, using experts to justify political decisions and compel the public's assent doesn't only violate the norms of democratic accountability — it also undermines the legitimacy of expert authority.
There is an inexorable logic to this process which makes it so destructive. The expert is forever being asked to exercise his or her authority for political ends beyond the field in which it applies. While a climate expert can tell us about the complex interaction of sea and air temperatures, for example, he or she cannot tell us which energy policies should be pursued by a government. For a political decision involves moral, ethical and values-based judgements of which the input from climate scientists would form only a part. Hiding behind climate-change experts is a way of avoiding having to win a public debate about the best energy policy to follow in the future.
The politicisation of expertise results in technocratic authoritarianism. It is the demand that the public defer to those who know what is best for us. It is therefore a scenario that culminates in mass passivity and timidity.
What The Times's experiment really highlights is that expertise always needs questioning. How has knowledge ever increased without existing orthodoxies and truths being challenged or countered?
True expertise is always rooted in society. It has always developed in accordance with how well it has explained or changed the world for the better. To advocate a form of expertise that is above society is to rob the expert of the lifeblood that keeps the pursuit of that expertise honest, focused and legitimate. The 'expert de-authorisation spiral' is a threat to the future not only of expertise, but of democracy itself.
Norman Lewis works on innovation networks and is a co-author of Big Potatoes: The London Manifesto for Innovation.
To enquire about republishing spiked's content, a right to reply or to request a correction, please contact the managing editor, Viv Regan.