Care about education? Then don't vote Labour
Labourites would turn education into indoctrination.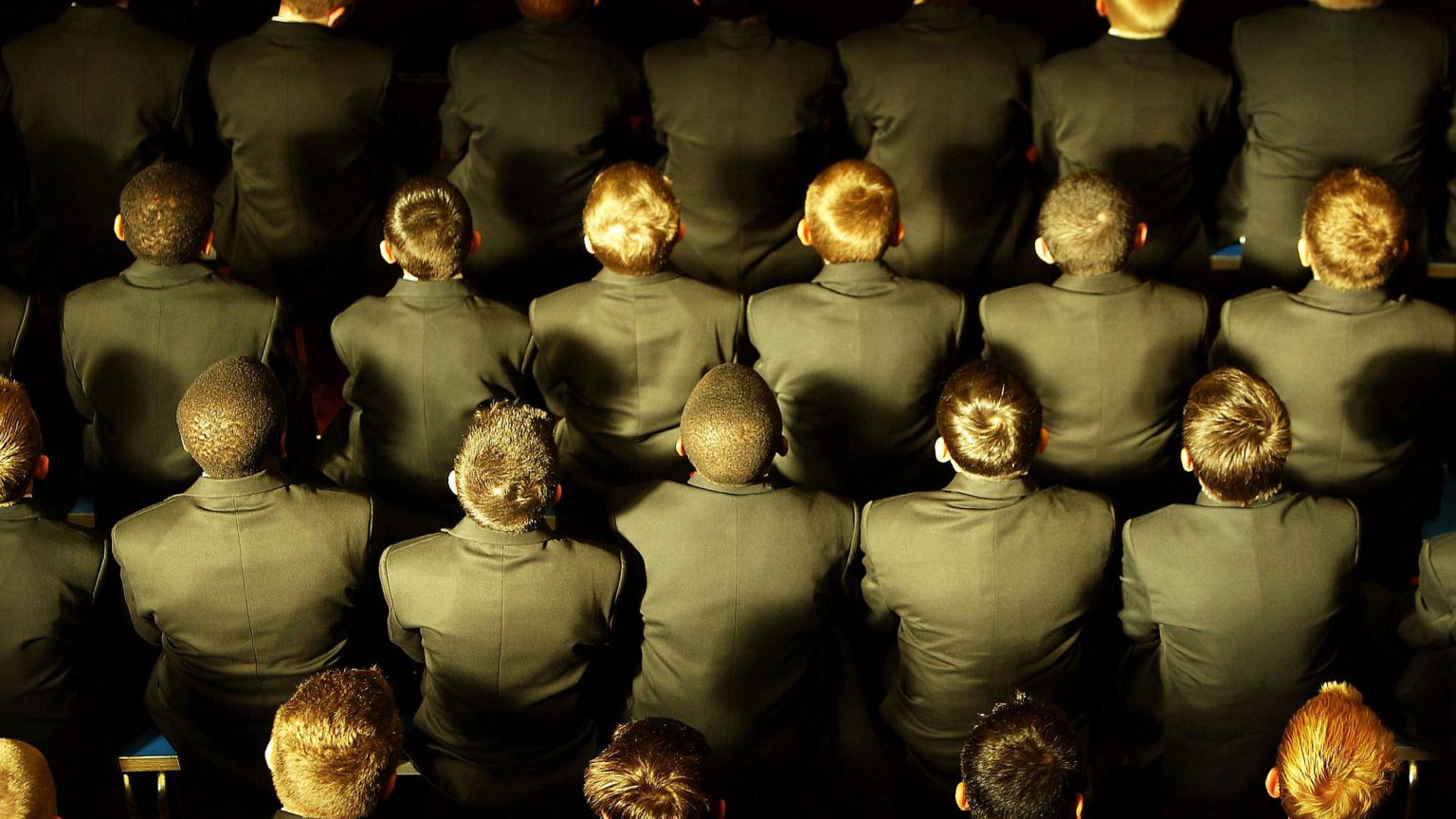 Try this quick thought experiment. An incoming Conservative government, convinced of the need to reform an education system that had been taken over by atheist left-wing internationalists, says it needs root-and-branch, top-down reform. The benefits of Christianity, capitalism, individualism and Empire need promoting, and the evils of Communism stressing. All this must be embedded in the national curriculum, and schools forced to teach it. Further, the imbalance between left-wing atheists and conservative Christians teaching in schools and universities must be redressed. This will be done through recruitment procedures, overseen by the Office for Students.
Now read the small print of Labour's supplementary Race and Faith Manifesto, and you will find the mirror image of just such a scenario. It says Labour would 'create an Emancipation Educational Trust to ensure the historical injustices of colonialism and the role of the British Empire are properly integrated into the national curriculum, to teach powerful black history which is also British history'. Religious education will also be thoroughly reviewed 'to ensure that it enriches students and covers subjects, such as racism, anti-Semitism, Islamophobia, xenophobia and black history and continues to teach issues like the Holocaust'. And the proportional shortage of black teachers is, we are told, 'a national issue'. Racial imbalance is also rampant in university staff appointments. Indeed, here the Office for Students, chillingly, must be made to 'take the steps needed to address it'.
Where to start with all this? For one thing, it is a blatant call for lopsided teaching. The overall injustice of colonialism and the need for emphasis on black history are both entirely legitimate ways of presenting history. But in each case, they are only one of many ways. To require all schools to teach from this point of view is to demand a dangerously blinkered form of education, where pupils are deliberately steered away from alternative views and deprived of the facility of making up their own minds.
Worse, the lopsidedness is blatantly political. We might accept a government initiative, say, to promote the teaching of maths in a particular way, or to use phonics in teaching reading. But here we have – not for the first time – a top-down government demand for schools to teach a particular political and social agenda. No one who believes in liberal education can accept it.
The threats to education go further. What if a pupil, either from contrariness or because of parents who pushed books in her direction and encouraged her to question what she read, did not accept the party line? Imagine she suggested that black history distorted the facts, or that criticism of Islam was entirely justified. What would happen? We are not told, but we can guess: accusations of subverting the values of the school, pressure on the parents, or, for that matter, penalisation in public examinations.
Or take the proposals for universities. The suggestion that the proportion of black professors needs to be increased by hook or by crook, apparently on the basis that senior positions in universities are a kind of prize or advantage to be doled out on equitable principles, does not bode well. Essentially, it will mean that appointment committees will play safe. They will seek to appoint, not the outstanding candidate, but the one who happens to tick the right racial boxes. The people short-changed in all this are, of course, the students.
What is most depressing, however, is that despite being premised on anti-racism and the need to institute an era of racial justice, what these proposals actually do is patronise and insult both teachers and students. Saying reassuringly that black students will somehow be keener to identify with history if it is about black people is stupid and demeaning in equal measure. Black pupils are just as able and motivated to understand history from an objective, non-racial viewpoint as anyone else.
The same goes for the call for more black teachers. If the idea is that black pupils learn better from teachers of their own colour, any black parent ought to be up in arms. It suggests that their children, by virtue of being black, somehow need extra help. If the idea is that black teachers are better fitted to teach things like black history or the story of colonialism, then any self-respecting black schoolteacher ought to be seething at the idea that her talent supposedly lies in niche subjects connected to her race rather than the general curriculum.
In short, if you want to break down racial barriers in education and encourage students to think for themselves, rather than as ordered by government-approved experts, the voting advice is simple. It can, appropriately for education, be summed up as ABC: Anyone But Corbyn.
Andrew Tettenborn is a professor of commercial law and a former Cambridge admissions officer.
Picture by: Getty Images.
To enquire about republishing spiked's content, a right to reply or to request a correction, please contact the managing editor, Viv Regan.