Remainers don't have the moral high ground on immigration
EU free movement amounts to preferential treatment for migrants from predominantly white countries.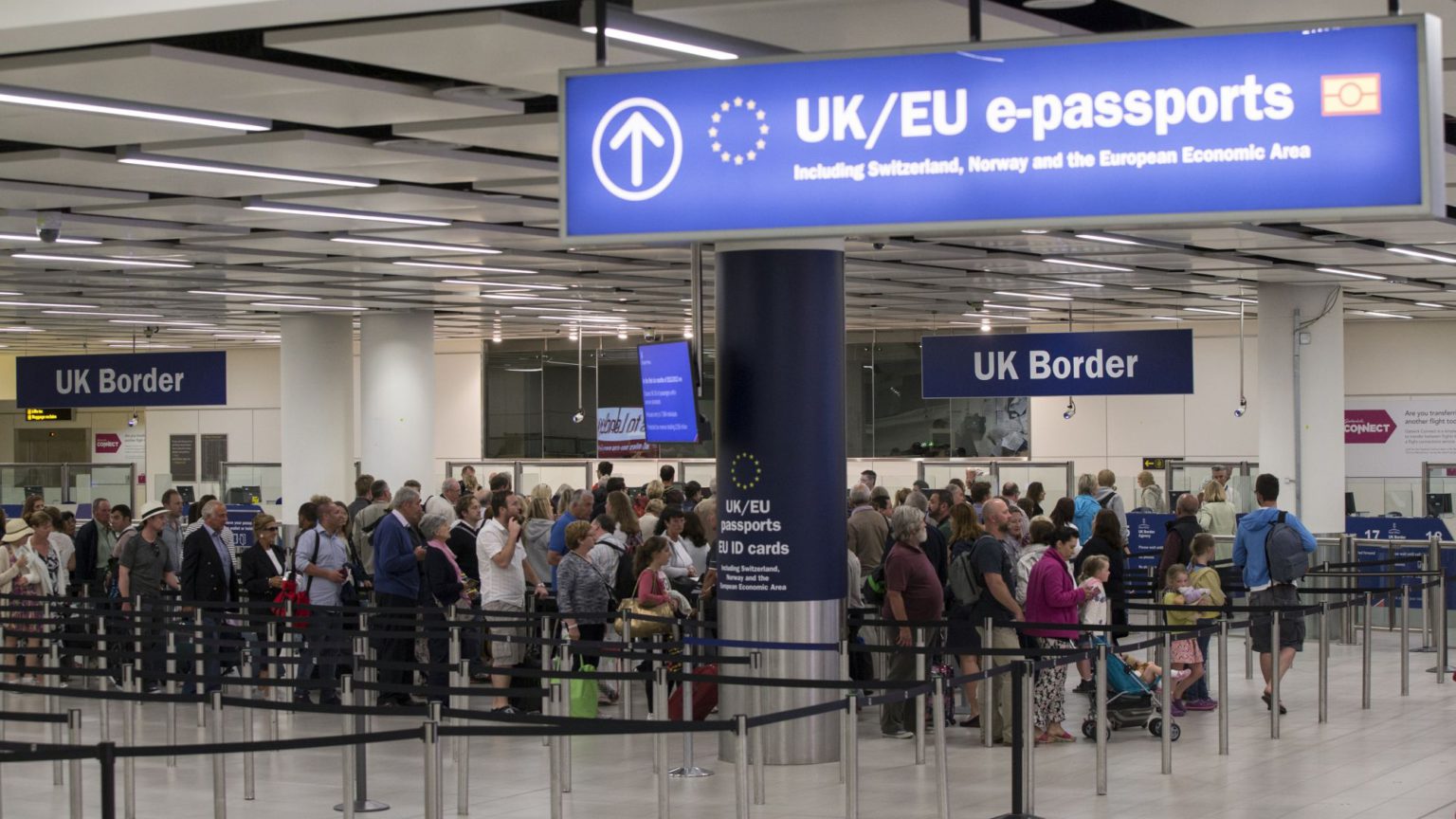 With yet another UK General Election looming, and the issue of Brexit yet to be resolved, immigration continues to rank highly among the concerns of many strategically important voters.
A key demographic in this election is pro-Brexit voters who traditionally support the Labour Party – especially those living in marginal, Leave-voting constituencies, such as Dudley North, Ashfield, Bishop Auckland and Crewe and Nantwich.
In a recent interview with the BBC's Andrew Marr, Labour leader Jeremy Corbyn declared that, under a Labour government, there would be a 'great deal of movement'. The Conservatives, meanwhile, have pledged to bring EU freedom of movement to an end and introduce an Australian-style, points-based immigration system. They have also dropped their previous commitment to cut net migration to the 'tens of thousands'.
The sheer diversity of EU member states has made EU free movement difficult in practice. It would function far better among a smaller number of nation states with similar levels of economic development, welfare provision and general quality of life. The EU's lack of a common official language, to bind together European publics, similarly makes integration more challenging.
What's more, EU free movement has always presented the UK, which has historical ties to countries around the world, with a particular dilemma. How can we justify, for example, having free-movement arrangements with EU states such as Poland, Bulgaria and Romania (combined population of around 65million), but not with important Commonwealth partners such as Canada, Australia and New Zealand (combined population of around 67million)?
Those proposing so-called CANZUK free movement are often criticised for only supporting free movement within the 'white Commonwealth'. But it should be pointed out that Canada, Australia and New Zealand are far more ethnically and racially diverse than many EU member states.
EU free movement effectively gives preferential treatment to migrants from predominantly white countries at the expense of others. And this hasn't gone unnoticed among Britain's ethnic-minority communities. A desire for fewer barriers for Commonwealth migrants is one of the key drivers of ethnic-minority Euroscepticism in Britain.
This points to one of the Remain campaign's weak spots during the referendum. They could not justify the fact that an unskilled labourer from Central Europe is able to enter the UK with relative ease, while a highly educated engineer from a Commonwealth country has to go through an extensive assessment process prior to moving here.
These double standards are created by EU free movement. But they are, of course, ignored by pro-Remain 'internationalists', who are only interested in the concerns of British ethnic-minority voters when they fit neatly into their own political agenda. Worse still, ethnic-minority Leavers often face nasty pushback when they step out of line on this issue.
Prominent non-white Leavers, such as home secretary Priti Patel, have been the target of racially charged slurs, such as 'Uncle Tom' and 'turncoat of colour'. The idea here is that ethnic minorities must think a certain way on immigration and Brexit. This is a crude type of racism that exists within the broader Remain movement. These supposed champions of diversity have little time for diversity of thought.
Brexit presents us with a golden opportunity to establish a responsible and well-managed immigration system. We need a regime that prioritises individual English-language skills, which are crucial to social and labour-market integration. And we need to take into account broader factors, like the political culture, legal system and prevailing social norms in the places would-be migrants hail from.
A sensible immigration system is critical for a socially cohesive society. But, for too long, the British political class has refused to acknowledge this. The perceived success of UK immigration policy has all too often relied on technical assessments of macro-economic indicators. The Leave vote in 2016 was, in part, a backlash against this technocratic approach.
Leaving the EU means restoring Britain's national sovereignty. Doing so would give us democratic control over policy issues of crucial importance, like immigration. Britain's decision to leave the EU – and the fundamental rejection of technocratic managerialism that it represents – has the potential to reinject some life into domestic democratic politics.
I for one hope that post-Brexit Britain will channel this energy into developing a more robust and fairer immigration system – one with social cohesion at its heart.
Dr Rakib Ehsan is a researcher specialising in British public attitudes and political behaviour. Views expressed in this article are solely those of the author. Follow him on Twitter: @rakibehsan
To enquire about republishing spiked's content, a right to reply or to request a correction, please contact the managing editor, Viv Regan.