Putting the thoughtpolice on trial
A legal challenge against the police's Orwellian attacks on free speech is long overdue.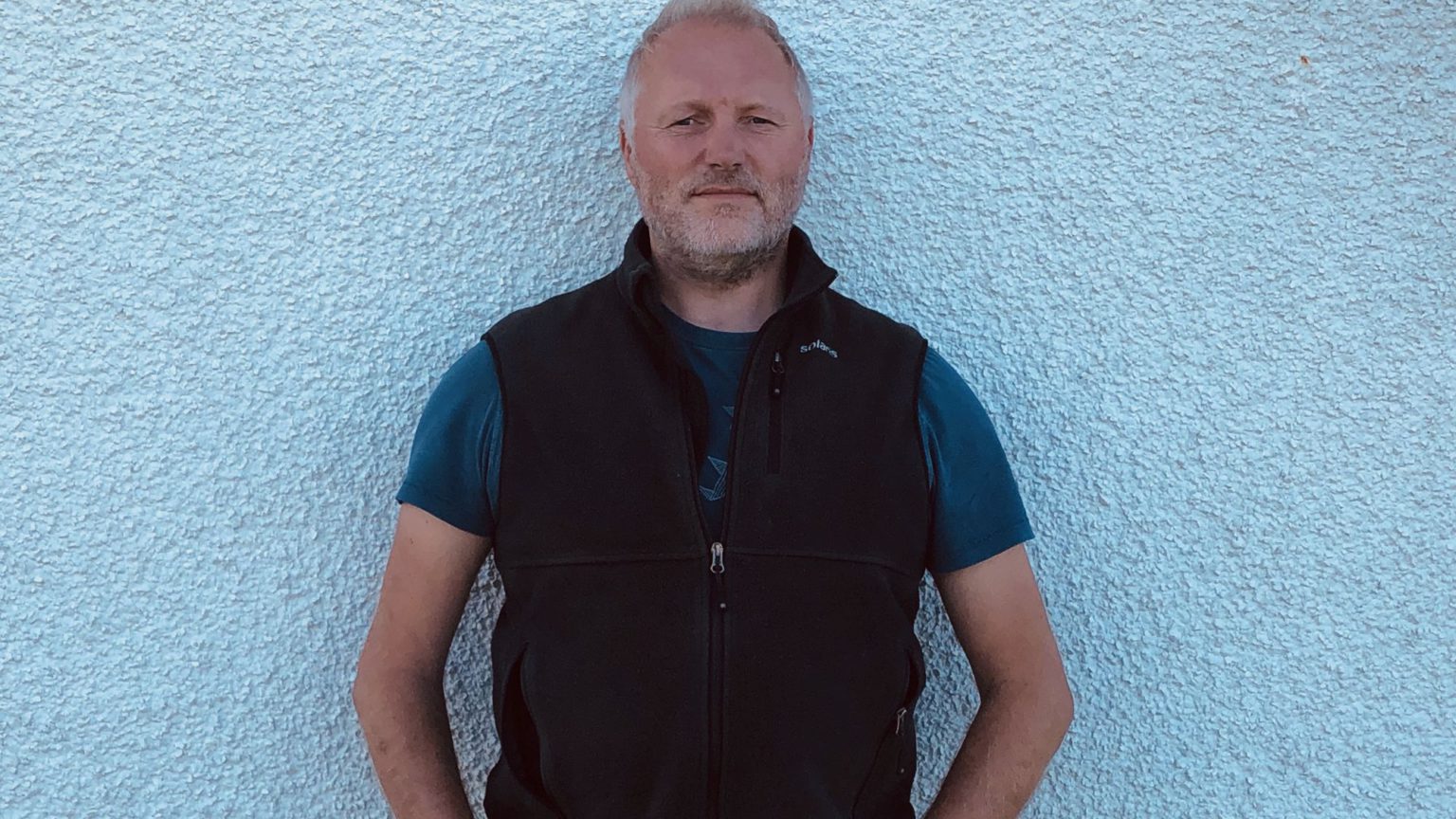 In January this year, Harry Miller, a 53-year-old docker and former police officer, was investigated by Humberside Police for retweeting a supposedly transphobic poem. Speaking to a police officer on the phone, Miller asked whether he had committed a crime, to which came the ominous response: 'We need to check your thinking.'
His retweet had been reported as a 'non-crime hate incident' – essentially offensive speech or behaviour which police often investigate and record in cases where no crime has been committed.
Previously unaware that Kafka and Orwell had written training manuals for police officers, Miller decided to bring a court case against the College of Policing, whose Hate Crime Operational Guidance (HCOG), issued in 2014, forms the basis of current practice. As Miller has argued at the High Court this week, 'the idea that a law-abiding citizen can have their name recorded against a hate incident on a crime report when there was neither hate nor crime undermines principles of justice, free expression, democracy and common sense'.
This action is long overdue. The HCOG instructs officers to record hateful incidents 'irrespective of whether there is any evidence to identify the hate element'. The government's website on hate crime also includes an overview of 'hate incidents', which are described as 'behaviour which isn't a crime but which is perceived by the victim, or anybody else, to be motivated by hostility or prejudice based on the five protected characteristics' (race, religion, sexual orientation, transgender identity and disability). Note the use of the word 'victim' rather than 'complainant' – the presumption of innocence so casually dismissed through rhetorical sleight-of-hand.
This is, in part, the legacy of Keir Starmer's tenure as Director of Public Prosecutions (from 2008 to 2013) and the subsequent politicisation of the Crown Prosecution Service. The presumption of guilt and the pressure to convict people for political reasons has been particularly corrosive in rape cases. Police and prosecutors have withheld evidence that would exonerate innocent suspects. The presumption of guilt was also the reasoning behind the disastrous Operation Midland, which wasted millions of pounds of taxpayers' money pursuing fabricated stories of child murder and sexual abuse at the heart of Westminster. Investigators judged the fantasies of the accuser, Carl Beech, to be 'credible and true' without a shred of evidence.
While the recording of so-called non-crime hate incidents in cases like Miller's does not lead to criminal prosecution, it nevertheless reflects this broader trend towards the politicisation of our criminal-justice system.
When the police fail to act in a politically neutral manner, they inevitably veer into authoritarianism. We saw this last March with the conviction of Markus Meechan (the YouTuber known as 'Count Dankula') for his 'Nazi pug' joke. In fact, over 3,000 people are arrested each year in the UK for offensive comments posted online. Section 127 of the Communications Act 2003 criminalises online speech that can be deemed 'grossly offensive' by the courts (without any requirement for a prosecutor to prove that there was any intention to cause offence). It is a grotesque infringement on civil liberties.
It sometimes seems as if police departments are engaged in a competition to see who can behave in the most menacing manner on social media. 'Think before you post or you may receive a visit from us this weekend', tweeted Greater Glasgow Police in 2016. Not to be outdone, South Yorkshire Police called on the public last year to 'report non-crime hate incidents, which can include things like offensive or insulting comments'.
Such a sinister approach to police work suggests that the divisive and illiberal ideology of 'social justice' has infected our law-enforcement agencies. The investigating officer in the Harry Miller case, for instance, made a startling statement when he spoke to Miller on the phone in January. 'I've been on a course', he explained, 'and what you need to understand is that you can have a fetus with a female brain that grows male body parts and that's what a transgender person is'. Since when is it the role of the police to uphold such pseudo-scientific belief systems?
This is one of the more incoherent aspects of the extreme wings of gender ideology. On the one hand, we are told not to question the biologically essentialist view that trans people are born with a brain that is gendered in a way counter to their anatomy. And on the other, we are told that gender is entirely socially constructed. This week, the American Civil Liberties Union (ACLU) stated that: 'Men who get their periods are men. Men who get pregnant and give birth are men.' The dogmatic tone suggests a reluctance to engage in any kind of debate on this most contentious of issues. The vast majority of people understand that gender is, in reality, a complicated relationship between biological and social factors. In making such bold assertions, the ACLU is mistaking its own arguments for proof.
The chilling of public discussion on these matters is counterproductive for all concerned, not least for the majority of trans people who have little in common with the more pugnacious activists who claim to speak on their behalf. Matters can hardly be expected to improve with the police involving themselves in such a high-handed and partisan way. In October last year, comedy writer Graham Linehan was given a verbal warning by police for failing to use a trans activist's preferred pronouns on Twitter. In February, Kate Scottow was arrested and locked in a cell for the crime of 'deadnaming' (referring to a trans person by the name he or she used before transitioning). In this kind of climate, how is anyone ever likely to be persuaded one way or the other?
This is why Harry Miller's case against the College of Policing is so important. It should go without saying that the police have absolutely no business investigating citizens for 'non-crimes', yet there seems to be little appetite among our politicians to do anything about it. In a sense this is understandable. To stand up for the principle of free speech takes real bravery. It means defending the rights of bad people to express their bad ideas. As Mr Justice Knowles, the judge in the Miller case, has pointed out: 'Freedom-of-expression laws are not there to protect statements such as "kittens are cute" – but they are there to protect unpleasant things.'
We need to repeal all legislation that criminalises speech, whether it is public-order laws, communications laws or hate speech-laws. And we need to throw out the police's ludicrous guidance on hate incidents. In a liberal society, citizens should be free to express themselves however they see fit. The consequences of offensive or abusive speech should be criticism, protest, counter-argument and ridicule. To investigate, arrest and prosecute people simply for speaking their minds is the behaviour of a police state.
Andrew Doyle is a stand-up comedian and spiked columnist. His book Woke: A Guide to Social Justice (written by his alter-ego Titania McGrath) is available on Amazon.
You can support Harry Miller's appeal here.
To enquire about republishing spiked's content, a right to reply or to request a correction, please contact the managing editor, Viv Regan.