Gender is more than a social construct
No one benefits from the idea that gender is a mere imposition.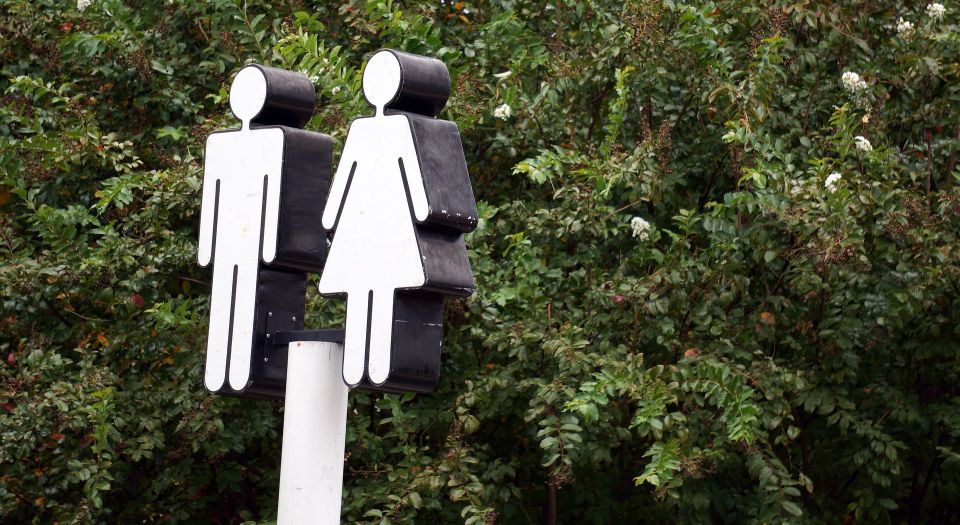 Gender is now a national obsession. More than 40 secondary schools in the UK prohibit girls from wearing skirts, and many more are considering the move to gender-neutral uniforms. As usual, such policies are well-intentioned, but ultimately regressive. The authorities at Priory School in Lewes, for instance, have 'stressed the importance of ensuring transgender students feel comfortable'. But this implies a patronising attitude that assumes that transgender individuals are so fragile and solipsistic that they are incapable of existing in a world in which the majority of people are happy to identify with their biological sex.
This growing trend reveals that gender is increasingly perceived as a problem to be fixed. But the decoupling of sex and gender – a hangover from decades of faddish social-constructionist theories which gained traction in universities in the 1970s – is not a concept that should be so widely and uncritically accepted, particularly when it comes to the implementation of school policies. Challenges to traditional and proscriptive gender roles are all very well, but this does not mean that gender in of itself should be treated with such outright suspicion.
The idea of gender as performative rather than innate was most notably popularised by French poststructuralists who rejected biological essentialism in favour of the tenuous proposition that human experience and understanding is wholly 'constructed' through language. For many years, leading academics laboured to secure the virtual canonisation of the likes of Jacques Derrida and Michel Foucault. Queer theorist David M Halperin even went so far as to write a book entitled Saint Foucault: Towards a Gay Hagiography.
By the time I was studying English literature in the late Nineties, these ideas were generally accepted as gospel. Few dared to question the wisdom of Foucault. The vapid wordplay of his disciples became second nature to most of us. If you wanted a decent grade, it was a sensible idea to pepper your essays with buzzwords such as 'phallogocentric', 'discursive' or 'hegemony'. We were taught a code, an abstruse way of writing seemingly engineered to alienate ordinary readers and enable academic careerists to sound authoritative while saying very little. I remember my doctoral supervisor pointing out to me that books written in this style would always be published irrespective of quality, because the publishers simply could not penetrate the jargon.
Current debates about gender reveal the extent to which such outdated post-Foucauldian concepts have infiltrated the mainstream. Like their academic forbears, activists now blindly accept the view that gender, to quote Halperin, is 'an irreducible fiction'. For all their emphasis on 'interdisciplinary studies', arts and humanities departments of the 1990s and 2000s largely ignored the overwhelming and incontestable biological evidence for sexual dimorphism. To say that gender is entirely socially constructed is very easy if you have no understanding of genetics or endocrinology.
In truth, gender is a product of a complex relationship between biological and cultural factors. Few would argue, for instance, that the dressing of boys in blue and girls in pink is anything other than convention, but this does not mean that such practices are inherently harmful, or that differences between the sexes can be entirely explained away by social conditioning. The trend towards gender-neutral uniforms in schools represents a fashionable but ultimately hollow form of identity politics, underpinned by this resurgence of constructionist dogma.
There is no utopian end point at which gender will be considered irrelevant. Notions of femininity and masculinity have been celebrated and subverted throughout human history. The blurring of gender boundaries is evident in great works of literature and popular culture alike. A society which successfully neutralised the concept of gender could not possibly have produced the comedies of Shakespeare, or the gender-bending performances of Madonna and David Bowie.
There's a fascinating moment in the BBC documentary Transgender Kids: Who Knows Best? in which a father discusses his experience of raising a transgender child. 'I saw her run off to camp after she transitioned', he says. 'And ah! That's just like a girl running, instead of looking at my son who runs like a girl.' He finishes the anecdote by rolling his eyes theatrically, as though the very prospect of a boy running in a feminine manner represents the height of embarrassment for any self-respecting father.
Although not necessarily a representative case, this example does reveal how conservatism can be the motor behind some instances of gender reassignment. What are the implications in today's society for a girl who would once have been labelled a 'tomboy'? Is such behaviour necessarily an indication of gender dysphoria? And is a girl whose identity depends on the subversion of society's expectations really best served by a school-uniform policy that makes such transgressions impossible?
Gender is neither oppressive nor inherently destructive. There is little to be gained from pretending that gender is solely a matter of cultural imposition. We need to recognise that the impulse to neutralise distinctions between males and females is ideologically motivated, and will only result in limiting one of the more fascinating and vibrant aspects of what it means to be human.
Andrew Doyle is a stand-up comedian and spiked columnist. He is also the co-founder of Comedy Unleashed, London's free-thinking comedy club. Follow Andrew on Twitter: @andrewdoyle_com
To enquire about republishing spiked's content, a right to reply or to request a correction, please contact the managing editor, Viv Regan.