Carl Beech and his enablers
This fantasist and paedophile was aided by the credulity of police and politicians.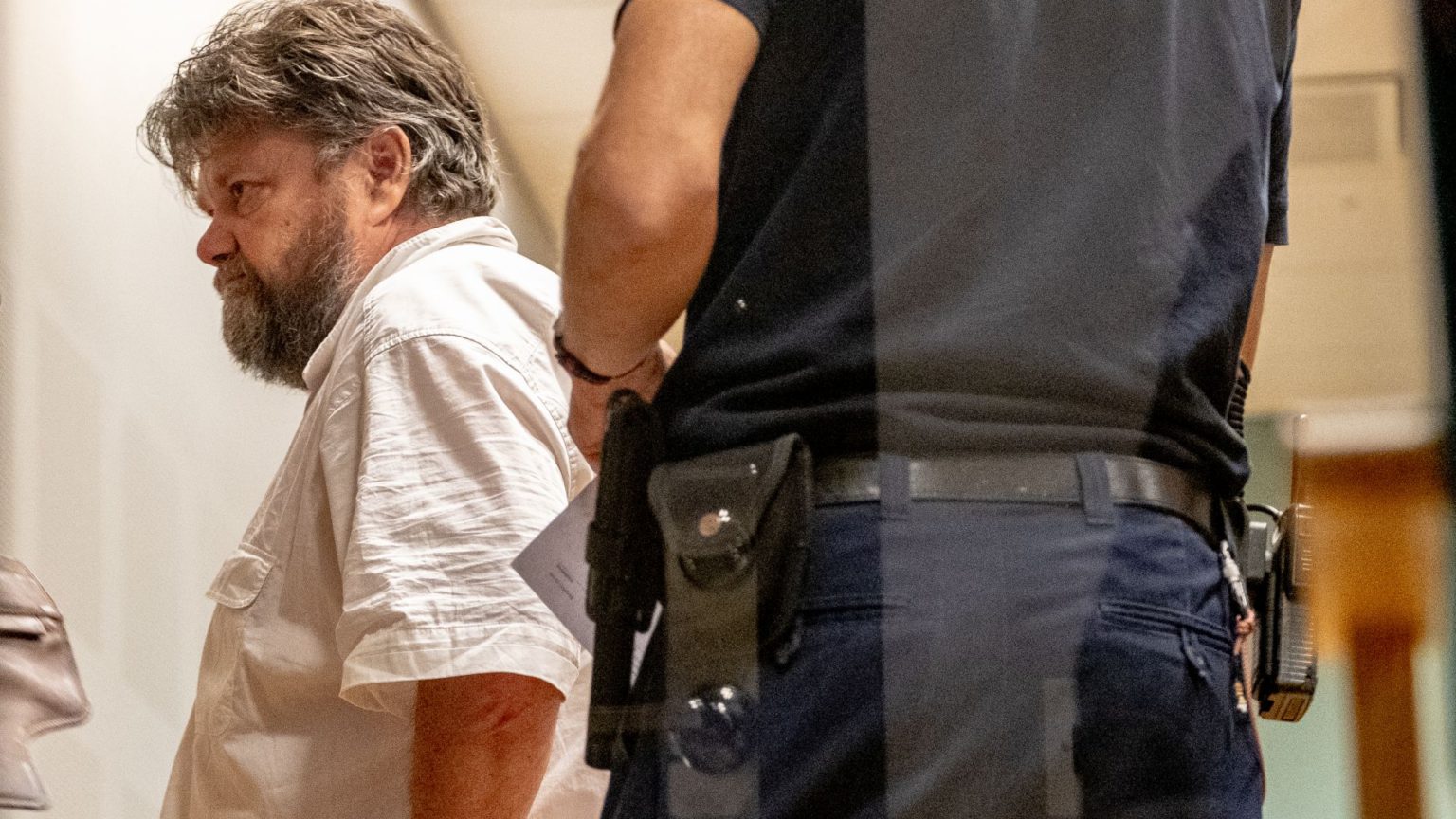 Well, it's over. What should be seen as one of the most significant criminal prosecutions of the decade has finally ended with the conviction of Carl Beech, aka 'Nick', on 12 charges of perverting the course of justice and one charge of fraud. He has been found guilty as charged by a jury of his peers and now faces the prospect of what should be a very substantial prison sentence, given the seriousness of his vile offences.
Beech, 51, falsely claimed to have been one of the victims of a VIP paedophile ring, which he said included former PM Ted Heath, former home secretary Lord Brittan, and former Tory MP Harvey Proctor, among others. His lies, swallowed uncritically by police, sparked Operation Midland, a disastrous investigation that dragged the reputations of several public figures (alive and dead) through the mud.
At Newcastle Crown Court, Beech's ludicrous claims have been exposed. His despicable attempt to ride the historical sexual-abuse gravy train has at long last hit the buffers. His trial exposed him to the world for what he really is: a loathsome liar obsessed with the topic of child abuse, a calculating fraudster, and a man who is devoid of any form of moral compass. (Beech had already been convicted of being a paedophile himself at an earlier trial.)
In spinning his web of lies, Beech dragged a host of totally innocent figures into his depraved, degenerate world. He did so in pursuit of money, and some sort of heroic-figure status for himself. Had he succeeded in his imposture, no doubt a 'misery memoir' and profitable lecture tour would have followed. But his vile crimes extended even further.
The disgraced former nurse, NHS manager and governor of two schools collected a vile library of child-abuse images (some of them of the worst kind imaginable). He amassed videos of sickening child abuse. He covertly photographed schoolboys, and he secretly filmed a friend of his own young son using the lavatory at his house.
Beech pleaded not guilty to perverting the course of justice. At his trial, he asked the jury to believe that he himself was the real victim in all this. He maintained his claims to have been sexually and physically abused by a long list of men, many distinguished soldiers or politicians. He continued to claim that he had witnessed young boys being raped and even murdered, despite the extensive police investigations that exploded each and every one of these bizarre assertions.
Beech could have entered a guilty plea. He could have spared some of his (mostly elderly) victims being forced to defend themselves in the witness box. He could have saved a substantial amount of public money being wasted during the trial – that is, in addition to the more than £2million already blown during Operation Midland. He chose instead to maintain a grotesque charade in which he continued to pose as the victim.
But it is also important to point out that Beech (and others of his ilk) has been enabled by police officers, who were far too ready to believe even the most bizarre of his allegations. Who can forget the Met's detective superintendent Kenny McDonald proclaiming to the world in December 2014 that, 'Nick [the police's pseudonym for Beech] has been spoken to by experienced officers from the child-abuse team and from the murder-investigation team and they and I believe that what Nick is saying is credible and true'.
By September of the following year, the Met was left desperately trying to row back from one of the most damaging and expensive fiascos in modern policing history. It has done lasting damage to public confidence in the police, who were so easily duped by Beech. He led them on what was dubbed during his trial as a 'merry dance'.
Beech was also enabled by an ideological shift within the criminal-justice system. Sir Keir Starmer, in his role as the director of public prosecutions from 2008 to 2013, was an enthusiastic proponent of the 'believe the victim' dogma. As was his successor, Alison Saunders. This approach effectively discouraged police officers from investigating allegations of sexual offences in an even-handed way. It pre-empted proper detective work and effectively reversed the burden of proof in sexual-offences cases. Police passed cases with little, if any, concrete evidence to the Crown Prosecution Service (CPS). They were content to let prosecutors authorise charges and then leave it to juries to guess who might be telling the truth. Given how emotionally charged rape and child-abuse trials are, this approach was a recipe for wrongful convictions and miscarriages of justice.
Certain sections of the national media were also only too keen to jump on to the 'VIP paedo' scandal bandwagon. Lengthy features were churned out that gave unwarranted credence to the lies of Beech and others, such as 'Darren' (another warped fantasist, now utterly discredited).
Then there was the so-called Exaro news service, an online band of journalists, who became enthusiastic proponents of this grand conspiracy theory. Indeed, during the course of Beech's trial, evidence was given concerning the role that specific members of the Exaro team played in promoting and pushing their star source's increasingly outlandish claims. We heard in court that it was Mark Conrad, one of Exaro's reporters, who actually made the first contact with the police concerning Beech's allegations. It was Conrad who also taught Beech in 2014 how to mask his identity online.
Beech also amassed a hardcore group of enthusiasts in public life who helped to give his allegations the oxygen of publicity. In particular, the support of Tom Watson MP, now Labour's deputy leader, gave Beech's noxious fantasies an unwarranted boost. As did sections of the Twittersphere, who helped spread Beech's lies because it chimed with their own prejudices and fantasies. Their Twitter hashtag was #IBelieveNick. Anyone daring to challenge this cult risked being smeared as a 'paedo apologist'.
In any sane world, Beech's claims – about a 'murderous paedophile prime minister' and a group of ruthless, brutal paedophiles, including senior military men of impeccable reputation – would have been given short shrift. But in the febrile atmosphere following the Jimmy Savile scandal, too few were brave enough to air any scepticism.
History is the study of the past in order to understand the present and to prepare for the future. Let us hope that the story of Carl Beech, the lying, selfish, ruthless paedophile, is a lesson we do not forget.
To enquire about republishing spiked's content, a right to reply or to request a correction, please contact the managing editor, Viv Regan.