Remainer fake news is rampant in this election
Labour, the Lib Dems and the ChUKers have all been caught spreading misinformation.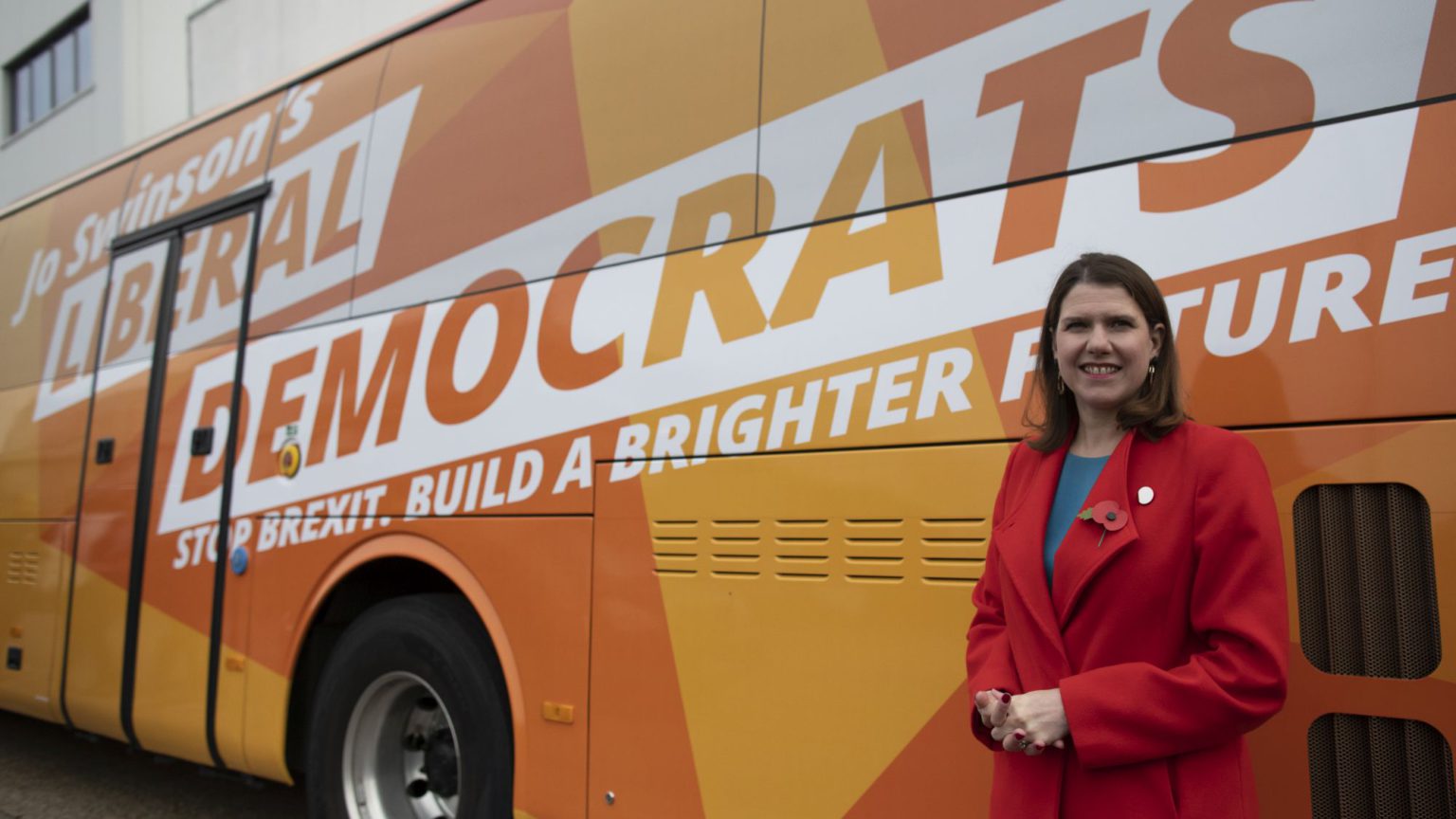 The General Election campaign has barely got going and the pro-Remain parties have already been caught spreading obvious misinformation.
From dodgy bar charts to fishy food facts to fake Leave voters, here are some of the worst offences so far:
Anna Soubry's fake Brexiteer
Anna Soubry retained the pro-Leave seat of Broxtowe as a Conservative in 2017. Since then she has joined the anti-Brexit Independent Group for Change (aka Change UK). In her doomed campaign to retain her seat in this election, Soubry has produced a video featuring 'Leave voter' Graham Heal. Apparently, having come to his senses over Brexit, Heal has now decided to back the Brexit-wrecking Soubry. The only snag is that Heal was never a Brexiteer in the first place.
Anna Soubry's Lying 'Leaver' is Remain Campaigning Lib Dem https://t.co/TfLvlNoJ0r pic.twitter.com/CMHND2QfRF

— Guido Fawkes (@GuidoFawkes) November 7, 2019
As Guido Fawkes reports, not only did Heal campaign for Remain in 2016, he also stood as a council candidate for the pro-Remain Liberal Democrats in 2017. One wonders if he will even be voting for Soubry's party of the nought per cent.
Bollocks to bar charts
The Lib Dems have a long and noble tradition of producing 'creative' bar charts for election leaflets. 'Only Lib Dems can win here' has been appearing on leaflets and posters in nearly every seat for some years now. But in this election campaign, the fakery has reached new heights.
A Lib Dem leaflet in York Outer claims the campaign there is a two-horse race between the Tories and the Lib Dems, despite Labour coming second at the last election. The Tories beat the third-place Lib Dems by over 23,000 votes last time around, but the leaflet implies that there is just a few percentage points between the two parties.
I'm struggling to see any ethical difference whatsoever between Lib Dem 'two-horse race'/dodgy bar chart leaflets and the Vote Leave campaign bus pic.twitter.com/HrcBdFR9np

— David Osland (@David__Osland) November 4, 2019
Some of these bar charts are the result of some seriously dodgy polling. As Sky News' Sophy Ridge pointed out to Jo Swinson last weekend, a leaflet in Jacob Rees-Mogg's North East Somerset seat used a poll that asked voters to imagine what the result might be in a two-horse race between the Lib Dems and the Tories. So the results are hardly representative of people's actual voting intentions. Again, in the last election, the Lib Dems trailed both the Tories and Labour in North East Somerset.
.@SophyRidgeSky challenges Lib Dem leader @joswinson on some of the party's campaign literature which some have accused of being misleading.

Follow the day's political news live here: https://t.co/CF1pdcTrBh pic.twitter.com/qGKw8QG0BT

— Sophy Ridge on Sunday (@RidgeOnSunday) November 3, 2019
Fake food facts and NHS scaremongering
The Labour Party has focused its campaign relentlessly on the prospects of the Tories cutting a post-Brexit trade deal with the US, and the supposedly dystopian impact this would have on the UK.
Jeremy Corbyn has said a 'Trump-deal Brexit' would mean Brits finding rat hairs in paprika and maggots in orange juice. Apparently, this is what happens in America all the time. Thankfully, it just isn't true.
Labour has also been telling tall tales about what would happen to the NHS under a post-Brexit UK-US trade deal. A new election ad shows Boris Johnson and Jacob Rees-Mogg standing in front of a bus bearing the slogan: 'We'll send Trump £500million a week. Let's fund US drug firms, not our NHS.' As Channel 4's FactCheck site makes clear, 'there's no evidence that this is the case'.
Labour say the Conservatives will "send Donald Trump £500 million a week". Another claim on a bus investigated by @FactCheck: https://t.co/kGnCXBwBaK pic.twitter.com/Ep3pc2ji5y

— C4 News FactCheck (@FactCheck) November 6, 2019
The nonsense from these parties has been coming thick and fast – and the election campaign isn't even a week old. We all need to be vigilant in the face of this Remainer fake news.
Picture by: Getty.
To enquire about republishing spiked's content, a right to reply or to request a correction, please contact the managing editor, Viv Regan.