This election is already boosting democracy
Owen Smith and Heidi Allen have resigned and Anna Soubry is almost certain to lose her seat.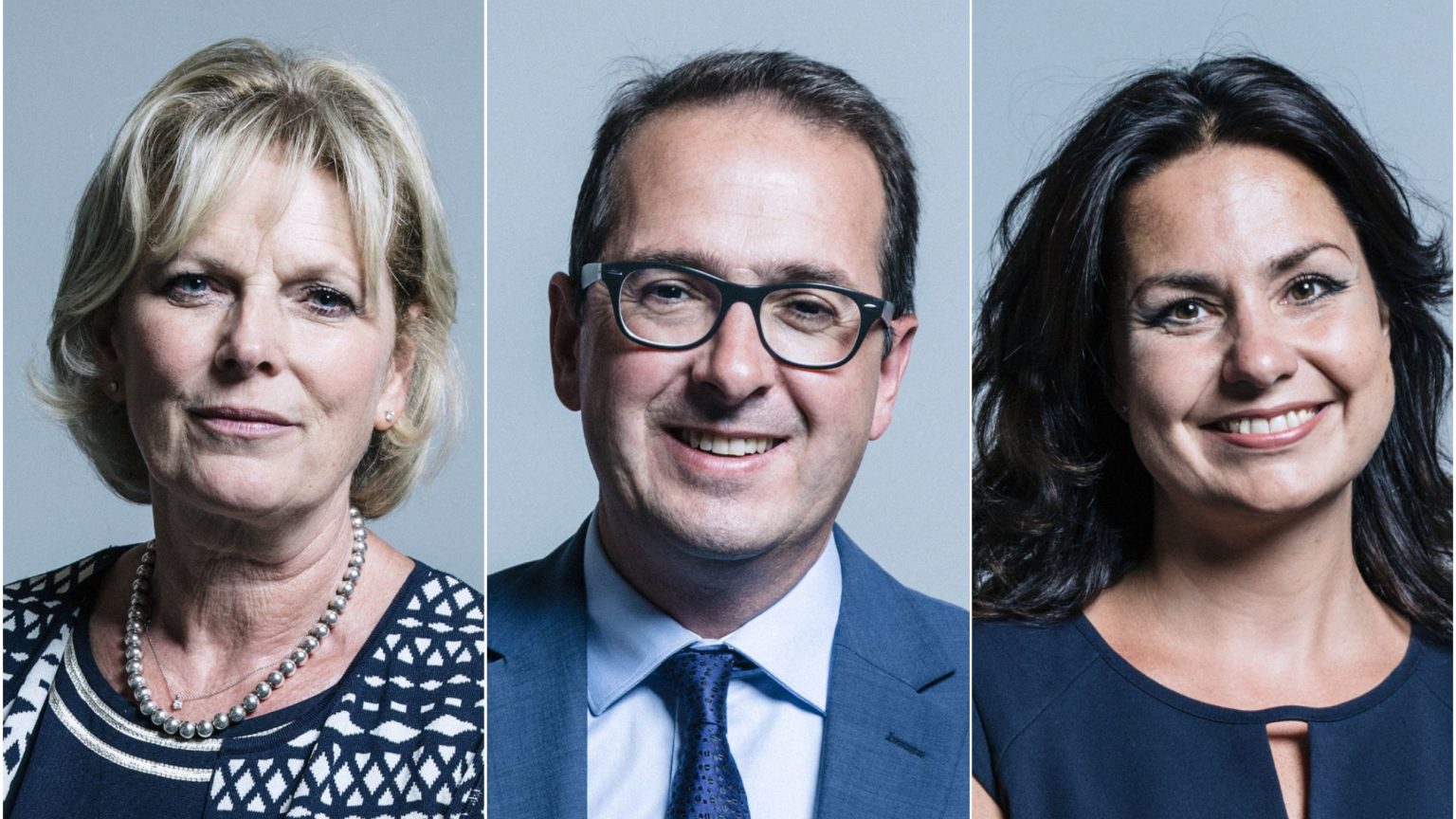 The General Election campaign hasn't even begun and yet it is already paying off for democracy.
One of the most enraging things about this zombie parliament staggering on for as long as it has is that it has sustained a group of anti-Brexit MPs who have openly deceived their electorates.
Take Anna Soubry. She was re-elected in 2017 as Tory MP for Broxtowe, a pro-Leave seat, on a manifesto to uphold the referendum result. She proceeded to continue blocking Brexit, and to this end she joined a new anti-Brexit party, called Change the Independent TIG or something, without submitting herself to the indignity of a by-election.
Surprise, surprise, she was against having another General Election and she voted against it yesterday, presumably because her party is on a whopping zero per cent in the polls and the chances of her being re-elected are close to nil. She says the election will achieve nothing. But as John Mann pointed out with a pitch-perfect heckle last week, it will at least get rid of her.
'A general election will solve nothing,' Anna Soubry has just told the Commons. But it seems not all of her parliamentary colleagues agree. Labour MP John Mann responded to Soubry by repeatedly yelling out:

'It will get rid of you'
https://t.co/IxU1AUAYzc

— Stop the EU ?? (@Stop_The_EU) October 23, 2019
The other four non-entity MPs who have stuck it out in TIG, even after their party's drubbing in the European elections, are also almost certain to lose their seats, if they end up standing at all. What a fitting finale this will be to one of the most hilariously misjudged and shamelessly elitist political projects of recent times.
Other anti-Brexit Tory defectors aren't even bothering to submit themselves to the verdict of their voters, such as Heidi Allen, who left the Tories to join TIG and then, a few weeks ago, moved on to the Lib Dems. Rather than face her South Cambridgeshire constituents – who she repeatedly assured during the 2017 campaign she would respect the Brexit result – she has announced she is stepping down.
.@heidiallen75 is quitting politics:

"I am exhausted by the invasion into my privacy and the nastiness and intimidation that has become commonplace. Nobody in any job should have to put up with threats, aggressive emails, being shouted at in the street."https://t.co/arcWZyFyDx

— Sebastian Payne (@SebastianEPayne) October 29, 2019
She cites the abuse she receives, as an MP in this febrile political climate, as a key reason for her decision. Though it's interesting that up until yesterday she seemed prepared to continue on in the job, wielding the power her constituents lent her for a party, the Lib Dems, that only 18.6 per cent of them voted for in 2017.
Anti-Brexit Labour MPs are throwing their toys out of the pram, too. Owen Smith – whose biggest contribution to public life so far has been that bizarre joke about his penis during his no-hope attempt to oust Jeremy Corbyn as leader in 2016 – has also quit. He wants a second referendum, stitched up against Leave, before a General Election. On Newsnight recently he was at least honest enough to admit that the reason he didn't back an election is because it was unlikely to help his anti-Brexit cause.
I admire his honesty, but its politicians like this that are a disgrace to democracy!?

Owen Smith admitting he knows Labour will lose so he DOESN'T want the public to have a say.

He then has the cheek to say we should have another ref when they ignored the last one!#Newsnight pic.twitter.com/N2bOw4MHqH

— News Addict (@addicted2newz) October 28, 2019
Who knows what will happen in this election campaign – it is likely to be the most unpredictable in recent memory. But it is already proving to be worth traipsing to the polls in the middle of winter. The fact that the mere threat of the voters having their say is already clearing out some no-mark, anti-democratic MPs shows how badly this election was needed.
To enquire about republishing spiked's content, a right to reply or to request a correction, please contact the managing editor, Viv Regan.