Heidi Allen: political fraudster
These Lib Dem defectors have deceived their constituents.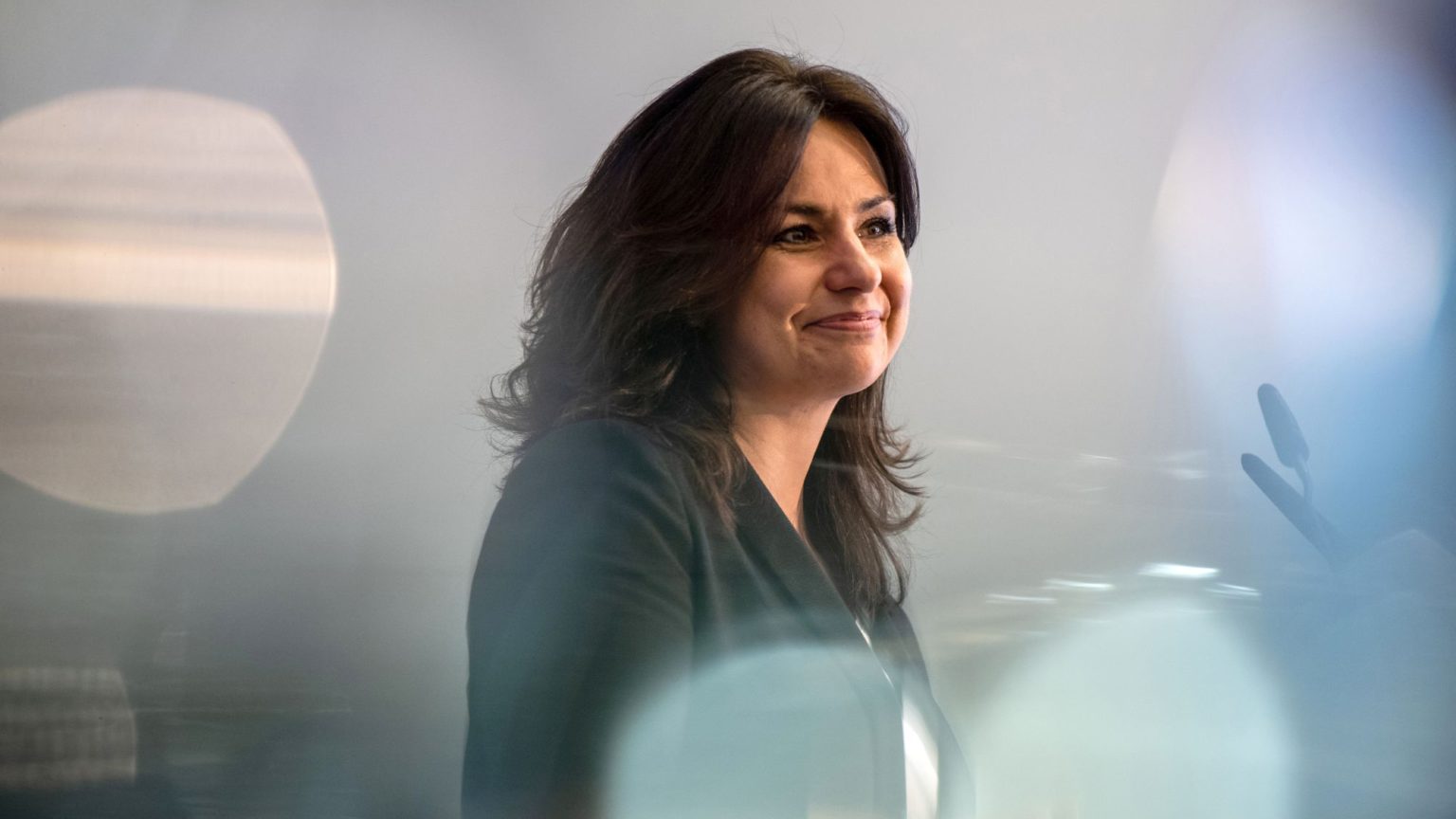 In a move that has shocked precisely no one, Heidi Allen MP has defected to the Liberal Democrats. This now means that seven of the anti-Brexit Lib Dems' 19 MPs were elected on other parties' pro-Brexit manifestos. And it means that Heidi Allen, re-elected as a Conservative MP for South Cambridgeshire in 2017, has been a member of three parties in two years – or 47 parties in two years, if you include the various hilarious permutations of Change UK / The Independent Group / Tinge for No Change, the no-hoper anti-Brexit breakaway party she briefly led.
BREAKING
Heidi Allen has joined the Liberal Democrats ??

Join Heidi and thousands of other new members and help us build a better future for Britain ??https://t.co/uhtmkgT1D2https://t.co/NRRkUSieTH

— Liberal Democrats (@LibDems) October 7, 2019
Anti-Brexit MPs changing parties as casually as they might change broadband provider has become familiar. But we shouldn't let the outrageousness of what it is that they are doing escape us. Every single Lib Dem defector stood on a manifesto pledging to deliver Brexit. They were all elected in areas in which the Lib Dems came either third or fourth at the last election. And precisely none of them has called a by-election, to see if his or her constituents are happy to be represented by another party to the one they actually voted for.
The idea that these anti-Brexit MPs' views were clear to their constituents is also, frankly, bollocks. Not least because many of them went out of their way to tell their constituents that they would uphold the vote. During the 2017 election campaign, Heidi Allen couldn't have been clearer, telling a hustings: 'I was a Remainer, but the minute we start ignoring the democratic will of the people in this country, we are slipping very quickly towards the kind of banana republic I don't want to live in… So we have to accept the result.'
Here is what @heidiallen75 told her own constituents during the 2017 election:https://t.co/D6KeCwfosF pic.twitter.com/s7cfqsBir0

— Guido Fawkes (@GuidoFawkes) February 20, 2019
Ever since the Brexit vote, we've heard a lot of talk about MPs being representatives not delegates. Anti-Brexit MPs invoke Edmund Burke and claim that acting in the best interests of their constituents is not necessarily the same as doing what their constituents want. But these people are not defending their right to vote in accordance with their conscience – they are demanding the right to tell their voters one thing and do precisely the opposite. And to be elected wearing one rosette and then casually swap it for another. This is, as one commentator put it, 'political fraud'. And we shouldn't let them forget it.
To enquire about republishing spiked's content, a right to reply or to request a correction, please contact the managing editor, Viv Regan.