'Parliament must have a say… but not right now'
Lexington Hemsworth QC launches another anti-Brexit legal challenge.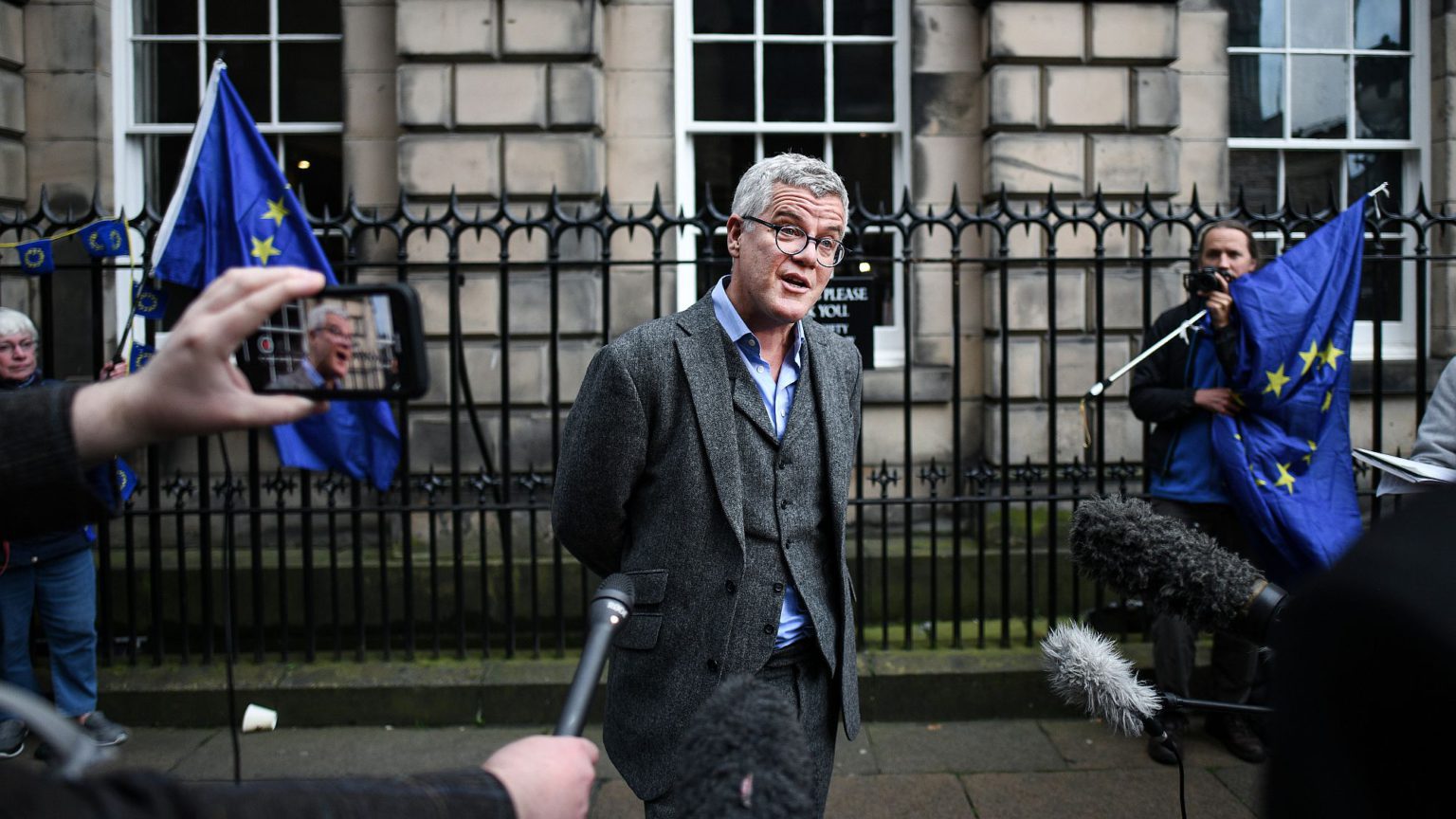 To my public,
Lexington Hemsworth QC here. spiked – a publication which I find vile and whose staff should be thrown in jail – has kindly given me this platform to raise funds for my vital new legal case. A colleague of mine at the senior bar, Jolyon Maugham (pictured), or Saint Maugham as he is known at the Inn of Court's buffet, has launched a petition in the Scottish courts to prevent the prime minister's new Withdrawal Agreement from being brought before parliament.
Jo and I have had our differences in the past – it used to be me who advised a particular nameless pop star on his tax position, until Jo scandalously undercut my £1,200-per-hour rate. But he has proven himself to be the most important public figure of our time. If he were to put himself up for election I would certainly vote for him – but of course, his role is far too important for that.
Our case will join on to Jo's. We have plucked some brave celebrities to be claimants, although some have respectfully declined. One email in my inbox said, and I quote, 'I thought the whole f**king point was to have parliament consider a Brexit deal, you posh c**t'. Others were less kindly worded. But this really is a matter of principle. If the rule of law cannot be used to get what lawyers and celebrities want, then what exactly is it for?
Our position is simple. Parliament can discuss Brexit on the following terms. We expect this to be codified into a bill entitled Political Ultimatum Bill (Expedited), or PUBE 2019 for short. The terms will be that parliament may consider any Withdrawal Agreement agreed with the European Union if, and only if:
1) The Supreme Court issues a writ declaring that the deal is a good idea;
2) All lawyers are balloted to ensure that everyone agrees it is within the rule of law;
3) If (i) and (ii) cease to be of effect throughout the life of the Act then the Withdrawal Act is void and of nil effect, with the result of the UK immediately re-joining the European Union.
Democracy really should be that simple.
So we need your help. I am aware of some of the appalling language that has been leveled at Jo in the past. I myself have been called an 'interfering arsebag' who really should stick to the law. But it really is time to restore civility to our debate. And until that cretinous, traitorous, vile, ignorant, racist, bovine prime minister of ours stops Brexit once and for all, I will not be silenced.
I will receive absolutely none of the money made by this crowd-fund. Yes, I will receive extensive work referrals from the lawyers I instruct to run the case. Yes, it is an enormous publicity springboard for me, which is why it is so infuriating that no BBC political shows has so far invited me on. But I personally will receive nothing. Nil. Nada.
So give whatever you can afford. For those of you who actually like spiked, I assume that may not be very much at all. But if any enlightened (and wealthy) people have stumbled across this by accident, then please dig deep. Think of what actually leaving the EU will do to your children's futures. They may never – and I shudder as I write this – get to interrail through Italy's wine region. The stakes really are that high.
Our message cannot be ignored. Parliament needs a say. But it also needs to be stopped from having a say. It can have a say, but when the time is right to have a say. That's all we're saying.
And to the unnamed pop star I mentioned earlier – if you're reading this, let's just say I want you 'Back for Good'. I can go to £1,150, but that really is final. Anything less and I won't be able to rebuild my windmill.
As told to Luke Gittos.
To enquire about republishing spiked's content, a right to reply or to request a correction, please contact the managing editor, Viv Regan.