Tom Watson: time's up for the paedo-finder general
Carl Beech's lies were enabled by Watson's vile opportunism.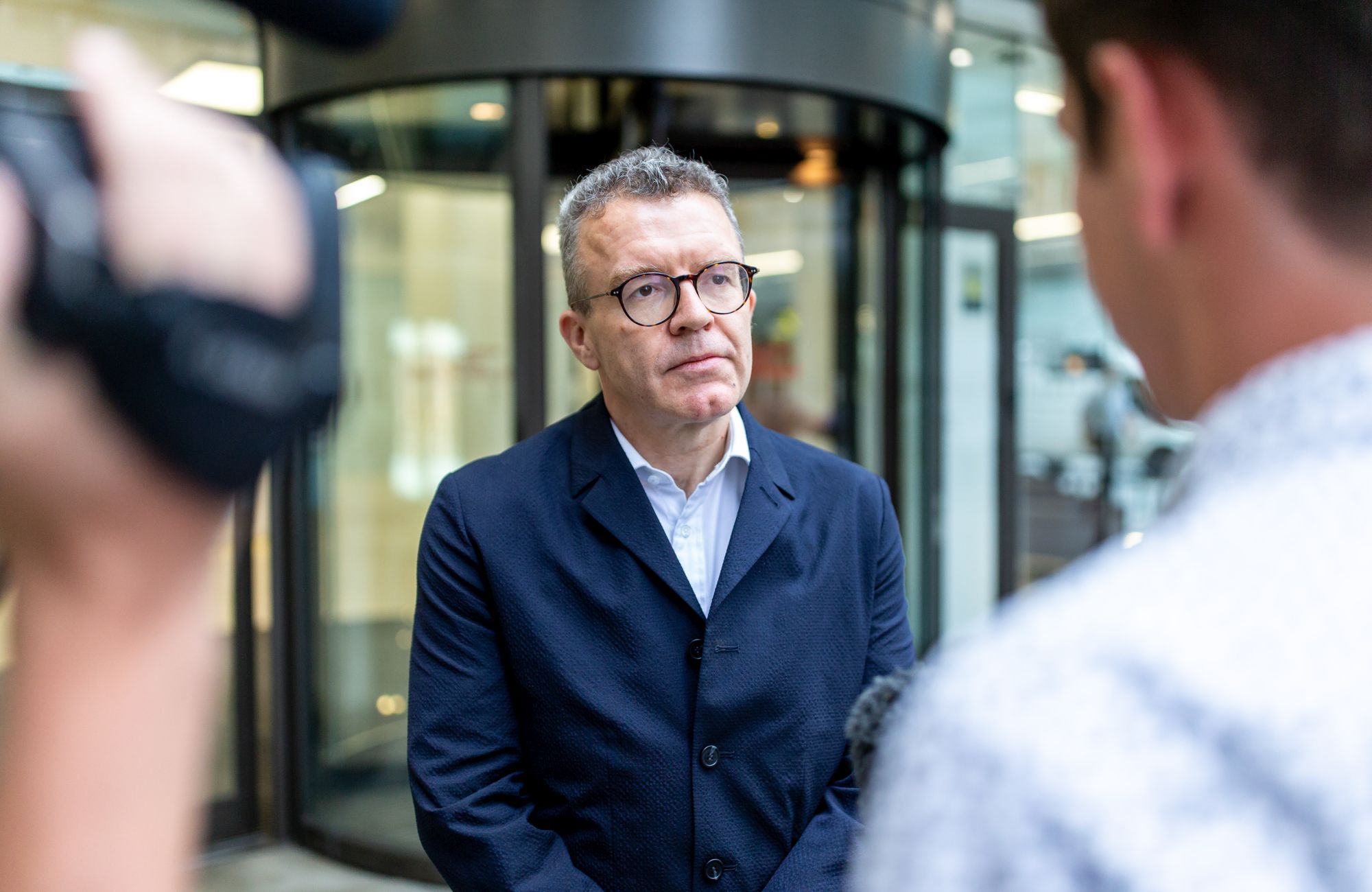 This week, a jury in Newcastle found Carl Beech guilty of 12 counts of perverting the course of justice and one of fraud. The charges relate to Beech's lurid allegations that a child-abuse ring, made up of a former prime minister, MPs and senior military figures, had raped and tortured him and several other boys. Beech even alleged that some boys were murdered.
These allegations of 'VIP child abuse' were so extreme that any level-headed person would have at least considered the possibility that they were made up. But from the beginning, the authorities assumed the stories to be true. Many of those named had their homes raided and were interrogated by police. Lies about them were repeated across the print and broadcast media.
Driving the witch hunt was the Labour MP and now the party's deputy leader, Tom Watson. Watson took advantage of a rule called 'parliamentary privilege' to repeat Beech's allegations in the House of Commons (this protects MPs from being sued for libel for what they say in parliament). In 2012, based on his conversations with Beech, Watson said there was 'clear intelligence suggesting a powerful paedophile network linked to parliament and No10'. This was a complete and utter lie.
Since the 1980s, there has been an ongoing panic over child sexual abuse. It started when feminist campaigners like Beatrix Campbell linked up with evangelical Christians to warn of a tide of child abuse against children, including 'Satanic ritual abuse'. High-profile investigations were launched by social services in Cleveland, north-east England, and in Orkney, an island off the north coast of Scotland. These led to dozens of arrests and many children were taken into care. In both cases, the vast majority of the allegations were false.
After Cleveland, organisations of people who claimed to be victims of child abuse started making allegations against public figures. They were indulged by social services and police chiefs who had bought into the notions that 'children do not lie', that 'false allegations are vanishingly rare', and that everyone should 'believe the victim'.
Motives of those making false allegations vary. Many accusers are themselves unbalanced and are drawn to the attention that a large investigation brings. There is also a financial motivation. Changes to the Criminal Injuries Compensation Scheme in 1996 increased the amount that victims of crime could claim. Beech fraudulently claimed compensation for sexual abuse in excess of £22,000.
Over the years, a support network of advocacy organisations has been built up. It includes specialist groups like the NAPAC (National Association for People Abused in Childhood) and mainstream organisations like the NSPCC. Thanks to these advocates, Beech was invited to give talks on child abuse in schools and for the NSPCC.
In 2011, the now discredited 'news agency' Exaro was set up by Mark Watts and Guardian investigative journalist David Hencke. The pair had already decided that the best way to boost their venture was by pushing stories about VIP abuse. Beech pressed all the right buttons. Exaro didn't just report the 'news' of Beech's claims. Mark Conrad, one of its reporters, was the first to alert the police about Beech's claims. Conrad even suggested likely perpetrators to Beech, showing him pictures of high-profile figures to choose from. Exaro's crazed reports were then repeated as good coin by most of the news media.
Senior police figures like Bernard Hogan-Howe gave further credence to the claims. Hogan-Howe was head of the Metropolitan Police when it established Operation Midland to investigate Beech's claims. At the time, the police insisted that 'victims' – a term which is, in itself, bound to prejudice any case – ought to be believed. Detective superintendent Kenny McDonald, who at one point led Operation Midland, said Beech's claims were 'credible'.
But while many bear responsibility for boosting Beech's lies, Watson put himself at the head of that campaign. When the former Tory minister Leon Brittan died, Watson – aware that dead people cannot sue for libel – repeated Beech's claim, word for word, that the former minister was 'as close to evil as a human being could get'.
Now that Beech's allegations have been shown to be untrue, Watson is in the firing line. His responses have been unedifying. He now claims he only met Beech to 'reassure him' that the police would listen to his allegations. Pathetically, he claims that he was himself 'a victim' of Beech's lies.
It is hard to think of a less honest answer. Beech was, without doubt, a manipulative and dishonest person. But at every stage he was helped by an enthusiastic circle of supporters, including Watson. Watson used Beech's allegations to leverage his political career and to damage his political rivals. This was rank opportunism, characteristic of Watson's cavalier disregard for truth or morality.
That Watson is today unable to admit that he was wrong and instead tries to claim that he is a victim is an all-too-predictable evasion. This man is a disgrace.
James Heartfield is author of The Equal Opportunities Revolution, published by Repeater. (Buy this book here.)
Picture by: Getty.
To enquire about republishing spiked's content, a right to reply or to request a correction, please contact the managing editor, Viv Regan.