How a supermarket spat became a 'hate crime'
The media were far too quick to paint Erica Thomas as a victim of hate.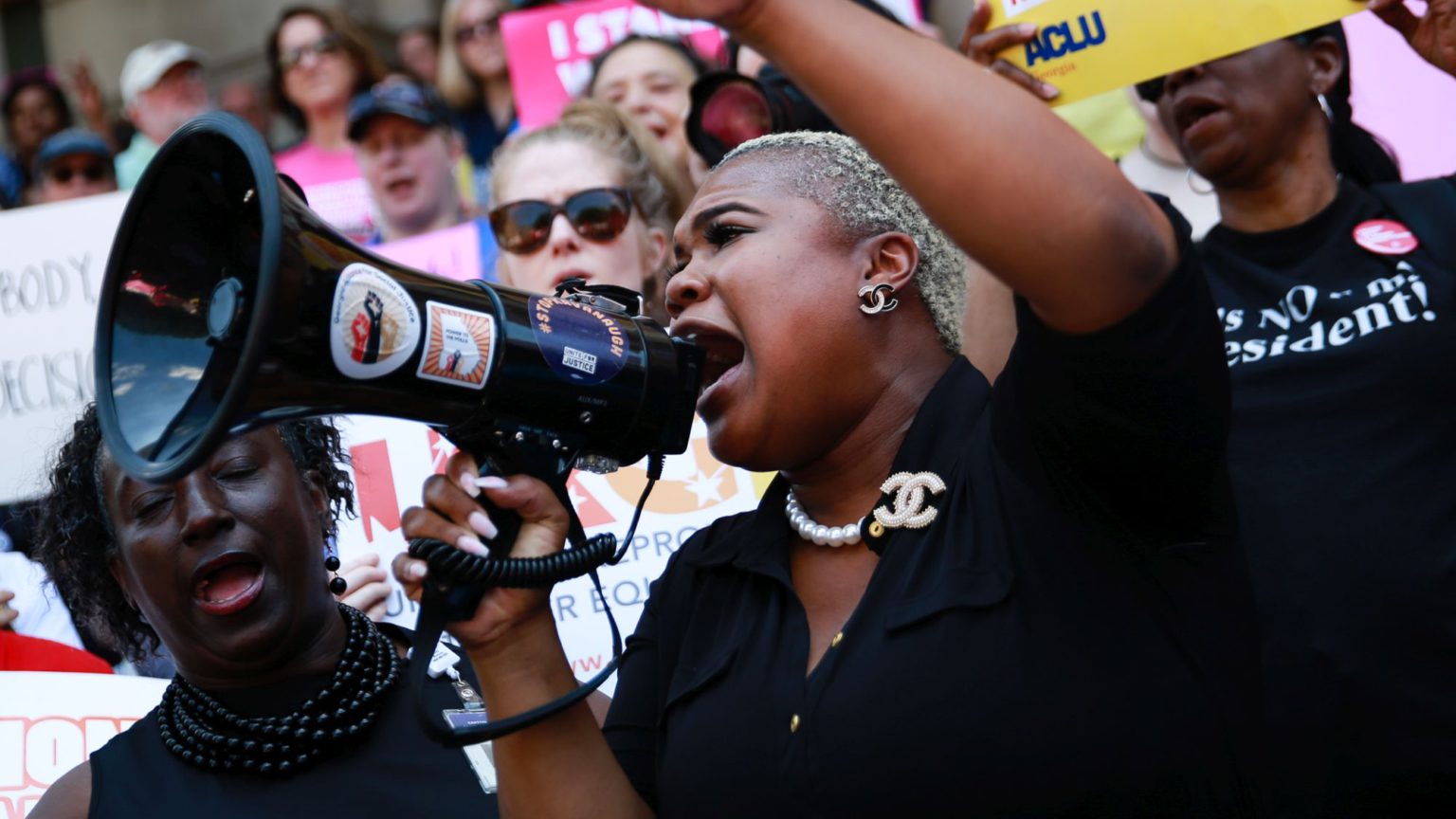 Erica Thomas, a black member of Georgia's House of Representatives, claimed that she was told to 'go back to your country' by a member of the public at her local supermarket. The other shopper, Eric Sparkes, berated her for having too many items in the express queue. In a video posted to Facebook, Thomas accuses Sparkes of making racist comments, inspired by Donald Trump.
The clash happened several days after Trump's now infamous, racist tweets, in which he told four Democratic congresswomen to 'go back' to where they came from. The alleged Trump connection turned a minor altercation at a supermarket into a national news story. The Democratic Party of Georgia started the hashtag #WeStandWithErica in solidarity with Thomas.
All of this would be a perfectly understandable reaction – if Sparkes was indeed being racist and had used the words 'go back'. But he didn't. Thomas later clarified that she could not recall if Sparkes ever told her to 'go back'. Sparkes denies that he made any racist comments. 'I'm Cuban', he told a local news station. He also claims his politics is 'anti-Trump, anti-racism and anti-bigotry'. He did, however, call her a 'bitch'.
The New York Times reported the story with the headline '"Go back where you came from", Georgia lawmaker says she was told'. But buried in the report, Thomas is quoted as saying, 'I don't want to say he said, "Go back to your country", or "Go back to where you came from"'. The quote in the headline has since been changed to 'The hate is real'.
Unbelievable. This is NYT's headline, but then down at the bottom of the piece they quote Thomas acknowledging that the guy didn't tell her to go back anywhere. https://t.co/a6hLMmoOvb pic.twitter.com/BWWvsA8KEH

— Chuck Ross (@ChuckRossDC) July 21, 2019
Thomas was undoubtedly the victim of an unpleasant tirade. But, ultimately, this was a minor dispute between two shoppers. It could have easily been resolved among adults. Instead, this supermarket spat was elevated by politicians and the press to the status of a hate crime.
The prevailing media narrative is that hate crimes are on the rise and that America is a country that is racist to its core. But when so many high-profile allegations of hatred – from Jussie Smollett to the Covington boys – are either hoaxes or at least are not as they first appear, perhaps the media should start showing some scepticism towards these kinds of claims. And certainly, newspapers shouldn't run headlines that aren't backed up by their own reporting.
Picture by: Getty.
To enquire about republishing spiked's content, a right to reply or to request a correction, please contact the managing editor, Viv Regan.