'The demand for bigots exceeds the supply'
Wilfred Reilly on Jussie Smollett, hate-crime hoaxes and America's grievance industry.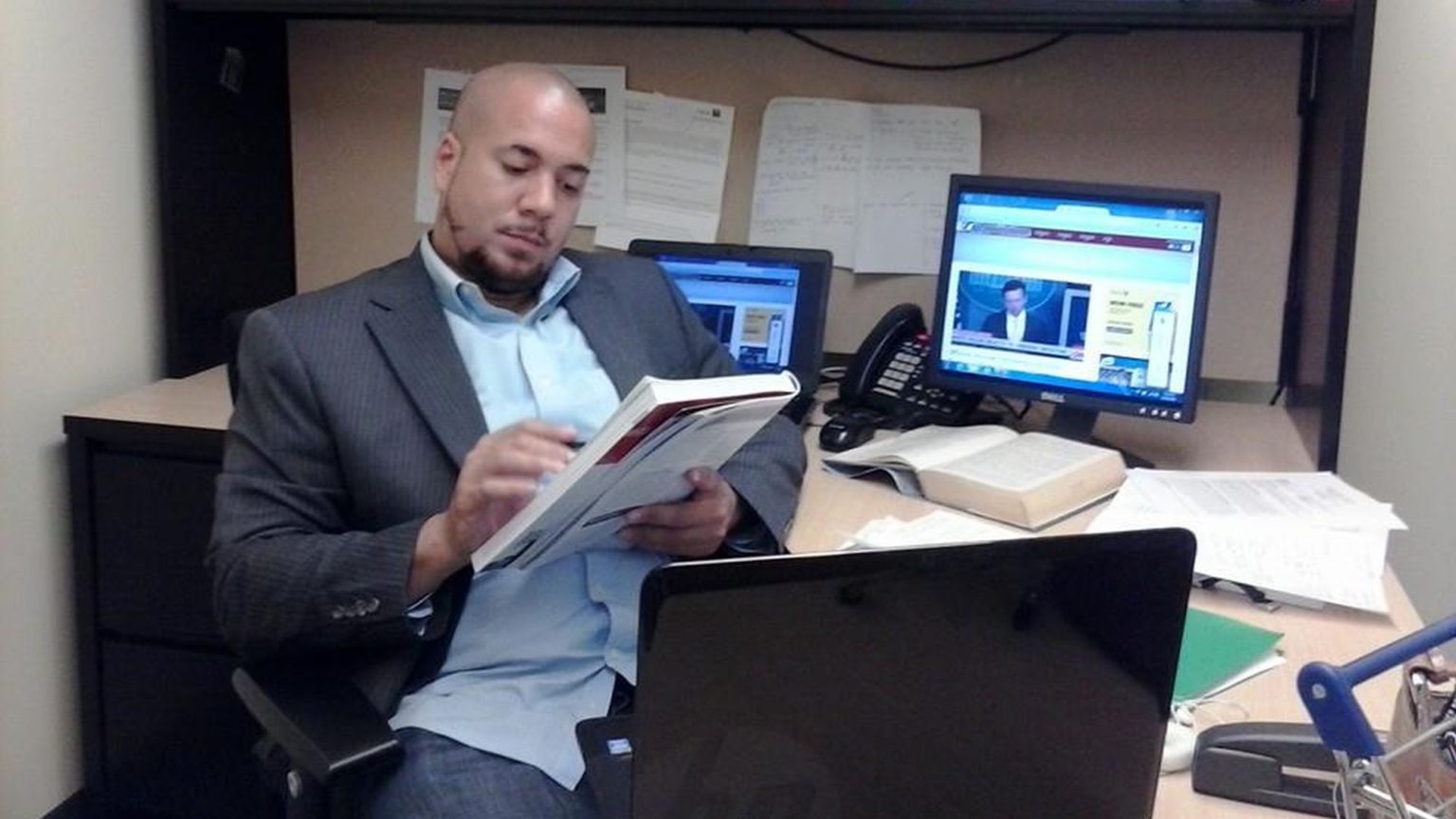 Earlier this year, Empire star Jussie Smollett claimed to have been involved in an extraordinary racist attack in Chicago. It was later discovered that he faked the whole thing. Meanwhile, the election of Donald Trump is said to have unleashed a wave of hate in America. The FBI reports a rise in hate crimes of 17 per cent in the year after Trump's win. But is racial conflict really rife in today's USA?
Wilfred Reilly is the author of Hate Crime Hoax: How the Left is Selling a Fake Race War. spiked caught up with him to find out more about hate crimes in the USA.
spiked: Has Trump's election resulted in a wave in hate crime?
Wilfred Reilly: No, probably not. This is something that you will see a lot in the media. The argument is based on numbers that show hate crime increasing by 17 per cent between 2016 and 2017. So we went from 6,121 hate crimes in 2016 to 7,125 in 2017. The argument is that this is due to the wicked Nazism of President Trump.
Empirically, there's not any good reason to believe that is true. One thing that's not usually noted in the media is that the number of police departments reporting hate crimes to the FBI increased by over 1,000 between 2016 and 2017. So if every one of those new departments reported a single hate crime, that would count for the entire 'surge'.
The second thing you have to look at is who the victims of hate crime are. The stereotypical view of a hate crime is a person of colour being attacked by a bigot or a neo-Nazi. If you look at the recent hate-crime data, that's not really what you see. Between 2015 and 2016, which is still in the 'surge' range that we're talking about, one of the largest increases in hate crimes was attacks on whites – an increase of 107. Between 2016 and 2017, there was an increase of 20 assaults – some of these were very violent. Between 2016 and 2017, there was also an increase in attacks on Jews from 684 to more than 900. One that was oddest to me was an increase in attacks on Protestant Christians from 15 to 40.
So when you look at the massive surge narrative, the first problem is that the number of reporters increased so dramatically, and the second is that it doesn't take into account who is being attacked. If 100 of the additional cases are white guys, another 250 are Jews and another 25 are Protestants, I don't know if you can attribute that to Trump. It's not as if they were all attacks on recent Latino immigrants. So there's a lot of confusion in the data, I think.
spiked: What drew your attention to the phenomenon of hate-crime hoaxes?
Reilly: I'm from Chicago. There's a club that's very well known called Velvet Rope Ultra Lounge. It's a very hipster place. It had a lot of ferns in it. Lots of college kids and young professionals went there and it was very gay-friendly. The bar was set ablaze and terrible gay slurs were written around the building. It became a frontpage story in the Chicago Tribune. This was a local institution that had been destroyed.
There was a fundraiser held in the city that allowed the owner to raise enough money to open a new club. But then the case collapsed. It turned out the owner owed a lot of people money – never a good idea in Chicago. He had taken out a $150,000 insurance premium on what was a pretty dilapidated building. He set it on fire to collect this money. The papers revealed this over a long period of time, so the case was hard to ignore.
Around the time this happened, there were also a bunch of cases at universities in the Central Midwest that anyone in the student community would have been aware of. At Grand Valley State, for example, a young black woman claimed that on the first day of Black History Month, someone had broken into her room and written horrific things on her whiteboard such as, 'Go home, you black bitch', 'Fuck Black History Month' and 'Martin Luther King was a nigger'. That received prominent coverage.
At the University of Chicago, an activist of Spanish and Native American descent claimed that he had been targeted by a group of hackers called the U-Chicago Electronic Army. I'm not sure this group ever existed. He said they had hacked his Facebook page and sent him rape threats and death threats. That again was a front page story. The FBI got involved.
The apogee of all of them was at Michigan Tech. A guy named Matthew Shulz was accused of saying he wanted to shoot all the black students on campus. He was believed to be a terrorist.
I hadn't expected any of these cases to be false. But by this point, I was already aware that the Velvet Rope Ultra Lounge case had collapsed. And then all of these campus cases collapsed. The activist that said he was hacked had made the whole thing up. The FBI found out that he had sent the death threats himself. The Grand Valley State case collapsed as well. Handwriting analysis showed that she wrote those things herself. Most dramatic was the Michigan Tech case. This guy had actually said on YikYak [a social-media platform] that 'I'm tired of all the racial conflict on campus. I'm going to shoot every black person I see on campus a smile tomorrow.' A campus rival of his cropped out the words 'a smile' and sent a screenshot to the police. This guy's life was almost destroyed. He was forced to drop out of school. He was able to clear his name only years later.
These all happened within a short period of time. A few years later, I was able to spend a summer finding out just how many hoaxes had taken place across the country.
spiked: The most famous hate-crime hoax is the case of Jussie Smollett. What did you make of that?
Reilly: I jokingly asked my publisher to send Jussie Smollett a copy of my book. It was an extremely convenient coincidence. It happened in Chicago, my hometown, the day before the book came out.
The Smollett case was hopefully the boil bursting. These kinds of cases had become incredibly common. By around 2010, you start to see hundreds of cases per year. The Jussie Smollett case was probably the cherry on top of the phenomenon.
Victimhood is heavily rewarded in our society. He had been looking for a raise but had been turned down during a stiff negotiation. In making this ridiculous claim he had the chance to become internationally famous. Everything worked out until it didn't. The Chicago police had probably seen enough bullshit. They tracked the case very intensely, doing things which Smollett admitted he did not expect.
The whole thing reads like a bad farce. He paid two big Nigerian guys to pretend to be white and to beat him up. Afterwards, they took a cab which had a camera inside. He knew them from his gym and as extras on his show. None of this was a Moriarty-level crime. Smollett had probably seen something similar work elsewhere. But it backfired. Hopefully, people will be a bit more sceptical towards these more extreme stories.
spiked: What motivates people to commit these hoaxes?
Reilly: I think there are three possible motivations for hate crime hoaxes: two of which rest with the hoaxer and one with society beyond.
First of all, a lot of hoaxers have the same tawdry motivations as other criminals, which is what you are if you file fake police reports and cost the city of Chicago a million dollars. People usually commit crimes for money or personal notoriety and attention. Insurance money is often a motivating factor – there are about 600 cases of this in my dataset.
Secondly, some hoaxers think they are doing something noble. College kids that engage in these hoaxes very frequently say that they did it to call attention to a real problem.
The archetypal case like this was at Kean University in New Jersey. An activist organised a rally against racial conflict on campus. I'm not sure whether there had been any racial conflict – this was a very integrated school, near New York, where many people had interracial relationships. During the rally, people were very unenthusiastic, so the activist went to the campus library, set up a fake Twitter account called @keanuagainstblk and started tweeting out all these crazy messages like 'I'm going to kill all the blacks at Kean-U right now'. She then went back to the rally, saying 'look what I found'. A crowd can very quickly become a mob and that's what then happened there. So the 'noble purpose' was to call attention to racism.
The third factor is rarely discussed in criminal-justice literature, but to put it bluntly, there is a very large and established grievance industry in the West. I don't want to blame individual institutions, as they do some good, but you cannot ignore something like the Southern Poverty Law Center, which has an endowment of $470million. They made $139million in profit last year. It's the size of a Fortune 500 business. And they don't stand alone. These groups have a vested interest in promoting the idea that the race war never ended. In fact, affirmative action, minority set-asides and funding for NGOs are all dependent on the existence of an ongoing ethnic conflict.
The problem with this argument is that there is not a great deal of ethnic conflict in the USA. Eighty-five per cent of white murder victims are murdered by whites, while 94 per cent of black people are killed by other black people. We desegregated in 1964, we had the Civil Rights Act in 1965, and affirmative action in favour of minorities began in 1967. The problem is often that the demand for bigots exceeds the supply.
Wilfred Reilly was talking to Fraser Myers.
To enquire about republishing spiked's content, a right to reply or to request a correction, please contact the managing editor, Viv Regan.