Kyle Kashuv deserves a second chance
What he said was detestable. But we must all be given the room to redeem ourselves.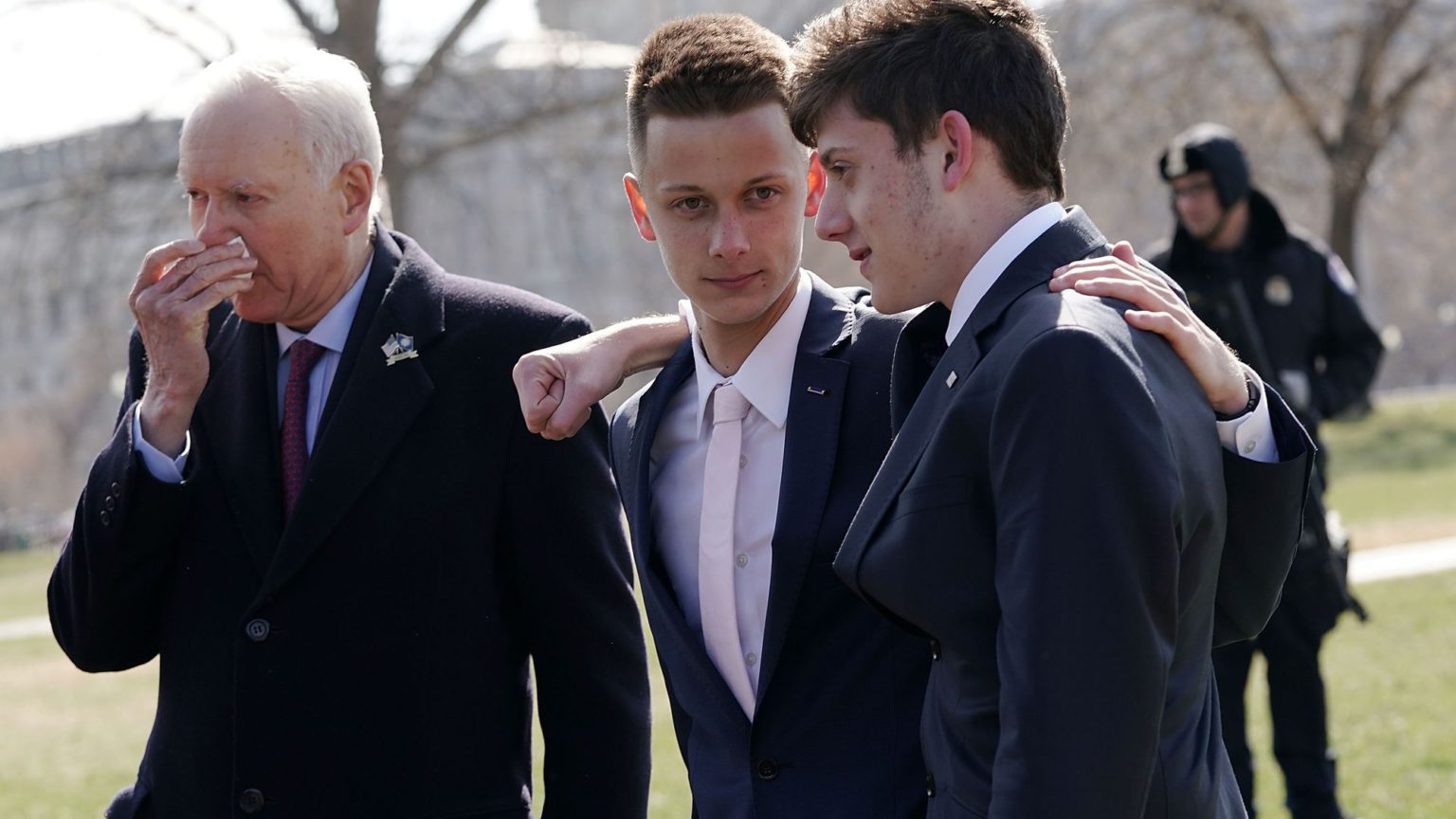 Kyle Kashuv, the Parkland school-shooting survivor turned conservative Second Amendment advocate, has been at the centre of a huge controversy. Harvard has rescinded his offer of admission after racist comments he made as a 16-year-old were uncovered, in which he repeatedly used racial slurs in group chats and text messages.
The comments first came to light in May. At the time, Kashuv immediately apologised. In a statement on Twitter, he called the remarks 'callous' and 'inflammatory'. He said they were made as part of a game of offensive one-upmanship between himself and his fellow classmates, where the aim was 'to be as extreme and shocking as possible'.
Nevertheless, he claimed, they did not reflect who he is and that, having gone through the experience of a mass shooting at high school, he has grown as a person. Clearly, Harvard didn't believe him. After learning Harvard's offer had been rescinded, Kashuv sent an email apology to Harvard's office of diversity education and support, asking for a one-on-one meeting. Harvard refused.
There's no question that Kashuv's comments were detestable. But Harvard's decision to rescind his admission reflects a wider inability in society to accept that people make mistakes, and that they change. Moral growth is a fundamental enterprise that all adolescents undertake, in one way or another. And you can only really grow once you've messed up. It's in moments of error that you reconsider and change path.
A teen's misdeeds shouldn't impact on him forever. But in this age of Twitter moralising, too often a teen's misdeeds do impact on him forever. This is a dangerous trend. Many, if not all, of us have made a very bad decision in our youth. Teenagers are inevitably ignorant to the consequences of their words and actions. But most of us grow out of it.
There is no defending what Kashuv said. But to say that he should be given the space to redeem himself is not the same as saying what he said was okay. Moral growth requires one to be made aware of one's misdeeds, and then to be offered at an opportunity to rectify them.
Kashuv is not the first person in the public eye to go through this process. Last year it was uncovered that MSNBC host Joy Reid had made homophobic comments in blog posts in the mid- to late 2000s. At first she denied that she had made the comments, but she later apologised. She kept her job at MSNBC, and escaped largely unscathed.
Reid made those comments when she was in her late thirties. If we are willing to provide a second chance to an adult, who made abhorrent comments as an adult, then Kashuv also deserves a second chance. Like Reid he has felt the harsh pang of public embarrassment, and rightly so. Surely he should be given the chance to show he has grown up.
Whether or not Kyle Kashuv is truly sorry for what he said, or merely apologising to save face, I suppose we'll never know. But the issue is bigger than just one teenager. We all need to be given the space to grow in the face of past misdeeds. And that feels increasingly impossible to do in our unforgiving, Twittermobbing climate.
To enquire about republishing spiked's content, a right to reply or to request a correction, please contact the managing editor, Viv Regan.