'The Brexit Party is the start of a new politics'
Claire Fox on what's next for the Brexit Party and her journey from Marxist to MEP.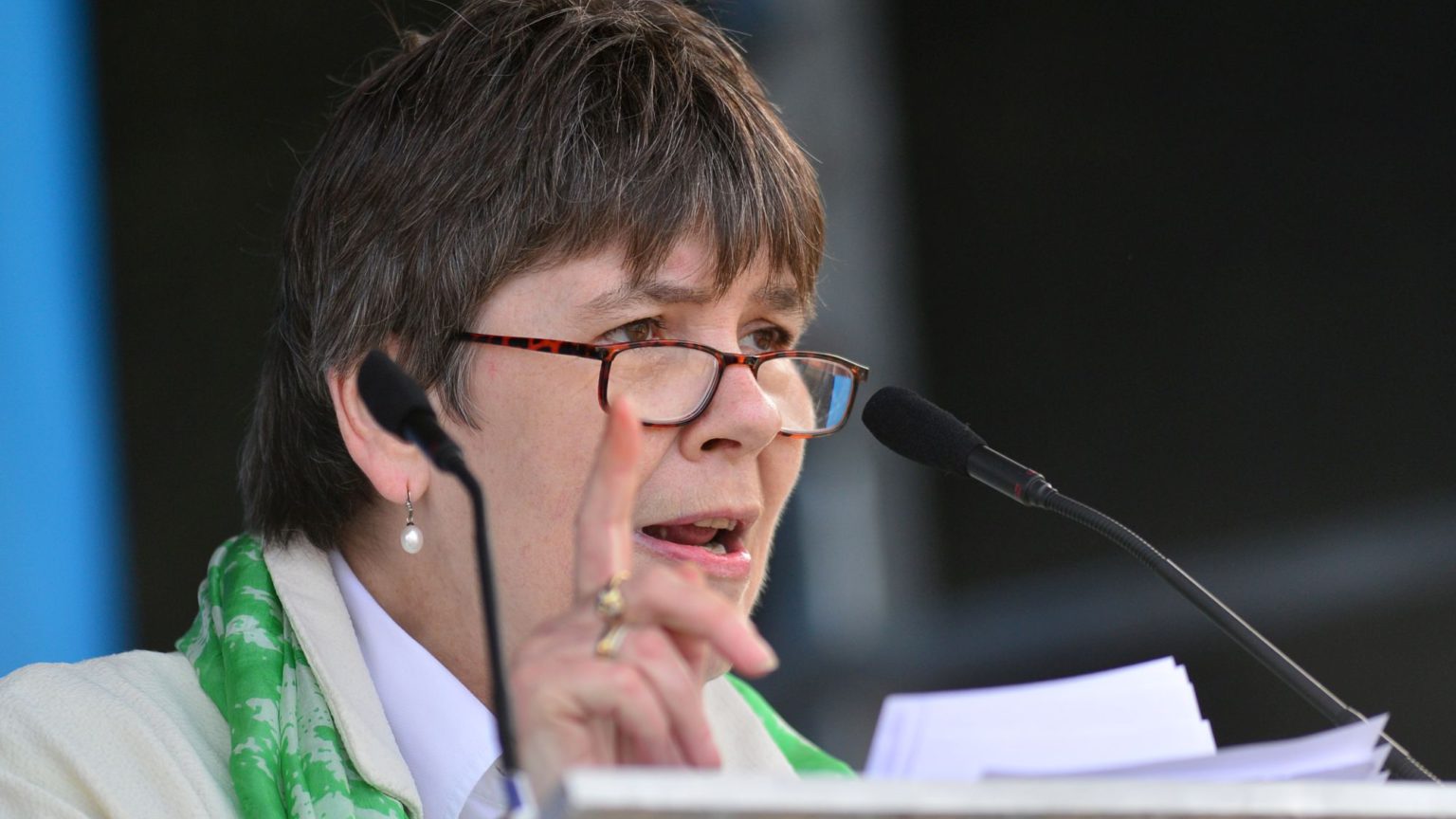 When the brand new Brexit Party first unveiled its slate of candidates, one in particular turned heads. Claire Fox, director of the Academy of Ideas and a regular panellist on BBC Radio 4's Moral Maze, has been a life-long lefty. So, many were surprised to see her campaigning beside Nigel Farage. Fox is now a Brexit Party MEP-elect for North West England. spiked caught up with her to discuss the election results, the party's potential, and her own political trajectory.
spiked: What was your initial response to the results?
Claire Fox: When the results came through, that was the first time I realised it was all real and that people had actually voted for us. The count was held in central Manchester, and many of the first votes coming were dispiriting because there were huge amounts of votes for the Labour Party, the Lib Dems and the Greens – and not many for the Brexit Party. People had warned me not to dwell on those. Although tens of thousands did vote for the Brexit Party in metropolitan areas like Manchester and Liverpool, as soon as you moved even slightly out on to the periphery, then the Brexit Party won in practically every instance.
This is a very strong Labour area so there were some notable gains like Salford, where Labour hasn't been beaten for decades. We would have liked a higher turnout because there's no doubt that many people who voted Leave have become so disillusioned that they say they will never vote again. What was fantastic to see was over half a million votes for the Brexit Party here.
spiked: What do you make of the view that the Brexit Party's vote was just a continuation from the UKIP vote in 2014, or that the party is just a pressure-valve for disgruntled Tories?
Fox: Actually, that wasn't my experience in the North West. People keep trying to say it was just UKIP voters moving over, but that's not actually true. UKIP still stood and got around 60,000 votes. Tommy Robinson also got around 40,000 votes. Neither got a seat. Many UKIP voters had not been involved in politics for a number of years and were disillusioned with the party.
The Conservative Party vote for the Brexit Party has been well documented, with many members, even constituency chairs, leaving the Tories to vote for us. I met plenty of people like that when I was campaigning around Cheshire.
The majority of the people I spoke to while campaigning in the North West were solid Labour voters. But they were more solid in their Leave vote. And they felt completely homeless because they had been let down so badly by the Labour Party. When they voted Labour in the last election, they felt fairly confident that Labour would not squander or besmirch their vote, especially as Labour pledged to leave the EU in its manifesto and many people thought Corbyn was a Leaver at heart. Those people are now looking on in horror.
I met all kinds of people who said they would vote for the Brexit Party: trade-union officials, people who said they would never have voted for UKIP, many who weren't fans of Nigel Farage. Our campaigning, it was like being interviewed. People would come to check you out and ask you 10 questions to test you. There was a huge amount of enthusiasm on the campaign trail but also relief that we were standing – there is a pressure-valve element to the Brexit Party even among Labour voters. But I also think it's more than that — there is a sense that people want to start something new. People were very positive and optimistic.
spiked: What are the Brexit Party's expectations for Westminster?
Fox: The Peterborough by-election is coming up, right off the back of the European elections. The Brexit Party has a very strong local candidate. Patrick O'Flynn is also standing for the SDP, so there's some choice for Leavers. I think the Brexit Party stands a good chance. There's a real disillusionment there, particularly after the Labour MP's disgraceful behaviour, while the Conservatives don't even seem to be canvassing.
At the next General Election, the Brexit Party intends to field candidates nationwide and we are interviewing them as we speak. Obviously, there will be some challenges for a party that has managed to attract people from such a wide variety of political backgrounds. So it will be interesting to see how that goes. There's no appetite for the party to become a second UKIP or a Tory-lite – that would be managerial and boring.
What matters is having a commitment to democracy and to a new kind of politics. I'm calling for a national conversation on all the big questions: from how we organise welfare in the 21st century through to democratic and constitutional reforms, featuring roadshows and town-hall meetings. That's what I'm advocating and we'll see how it goes. I didn't get elected on any of that, though, and I'm not going to be fazed by whatever direction the Brexit Party takes. My mandate from the people is to push for a clean Brexit, to get us out by 31 October, and not give up until we get out. I will stick to that mandate regardless of what choices the party makes moving forward.
spiked: How has your own political journey led you to the Brexit Party?
Fox: Many of the hit jobs on me – and there have been plenty of those in the media – have said that I've gone from the Revolutionary Communist Party one day to Brexit Party candidate the next. This does miss out 20 years of my life. The RCP has not existed for some time. I'd also hasten to add that when I was in the RCP many moons ago – and the past really is a different country – I was always a democrat, a supporter of liberty, agency and sovereignty, so I don't think I've travelled that far.
What has happened in those years is that I became a commentator, trying to get beneath the headlines and understand the trajectories in contemporary politics — reading widely and reading spiked helps. I have never wanted to be stuck in the past. Part of that has been watching – with some horror – the events that unfolded since we voted to leave the EU. The main criticism I have of myself is how naive I was. I didn't genuinely believe the establishment would stoop as low as it has done. They have willfully stopped us from leaving the EU, despite the democratic vote to leave – a vote that they outsourced to us in the first place.
So what do you do when you're watching that unfold? There was a pertinent moment when I was doing the Sky News Paper Review and some shenanigans had occurred in parliament. I said, out loud, 'It's all over. They are never going to let us leave!' And I saw on social media, people were saying to me, 'Please Claire, don't give up – if you give up, where are we to go?'. And it jolted me. Because sometimes in your life there are moments when, rather than just commenting on them, you need to act. I somehow felt that if I could do anything to rescue the democratic potential of the 2016 vote, then I would. So in that sense, it has been a journey. But the journey was not so much from revolutionary communism to standing next to Farage, but from commenting on events to taking on that responsibility.
Claire Fox was talking to Fraser Myers.
To enquire about republishing spiked's content, a right to reply or to request a correction, please contact the managing editor, Viv Regan.